Have you been playing Mount & Blade 2: Bannerlord and feel it's time to enjoy its full potential. Then the Mount & Blade 2: Bannerload cheats and console commands are just what you need. They guarantee the ultimate gaming experience. You can use them to level up, teleport, heal yourself, get gold, and do a lot of other unique things. Keep reading to find out how you can get your Mount & Blade 2: Bannerlord cheat engine rolling.
How to Enable Mount & Blade 2: Bannerlord Console Commands
First, you must go to Documents on your PC, then select Mount & Blade II Bannerlord. Here you will find "engine_config.txt".
Use a text editor to open it and look for a line with "cheat_mod = 0". Change the 0 to 1 and save
Launch the game and the cheats are good to go.
Now when you open your inventory there will be a list of every item on the left.
Pick whatever you need
The items on the list update every time you open the cheat menu, hence giving you the chance to get different things, which you can sell to vendors across Caldaria.
To use the Mount & Blade 2: Bannerlord cheat codes in a game, type "cheatmenu' while holding down "Ctrl +(~)"
You can turn the menu off by typing "nocheatmenu"
For the cheats to be activated, some people have had to start a new campaign while others just managed to utilize the cheats with their current cheat characters. The response tends to vary. There are people who may even experience performance issues with characters when cheats are enabled.
The Mount & Blade 2: Bannerlord Cheat Table
| Console command effect | Console command |
| --- | --- |
| Add # Gold | campaign.add_gold_to_hero # |
| Level up | campaign.add_skill_xp_to_hero |
| Add # influence | campaign.add_influence # |
| Add # renown | campaign.add_renown_to_clan # |
| Add # focus points | campaign.add_focus_points_to_hero # |
| List all troops IDs | campaign.give_troops_help |
| Add # [TROOPID] to your party | campaign.give_troops [TROOPID] # |
| List active quests | campaign.list_active_quests |
| Complete current quest | campaign.complete_active_quest |
| Cancel active quest | campaign.cancel_active_quest |
| Conceive a child (Note this weds you to someone if unmarried) | campaign.conceive_child |
Key Combination (Shortcut) Cheats
Other than the console commands above, you can use a range of key combinations on your keyboard to accomplish a wide range of effects in the game. Here are the combos and what each does.
Combat Cheats
Ctrl + H: Heals you to full health
Ctrl + F4: Knocks out an enemy
Ctrl + F2: Knocks out one of your soldiers
Ctrl + F3: Knocks you out (the player)
Ctrl + Shift + F3: It will knock your horse unconscious (if you're sitting on it)
Ctrl + Shift + H: Heals your horse
Ctrl + Alt + F4: Knocks out the entire enemy army
Movement and Map Cheats
Ctrl + Left Click: This cheat will teleport you where you need to go on the map
Ctrl + Alt + T : Reveals the location of all the units on the world map (during movement)
It is important to note that enabling cheats will disable your character achievement.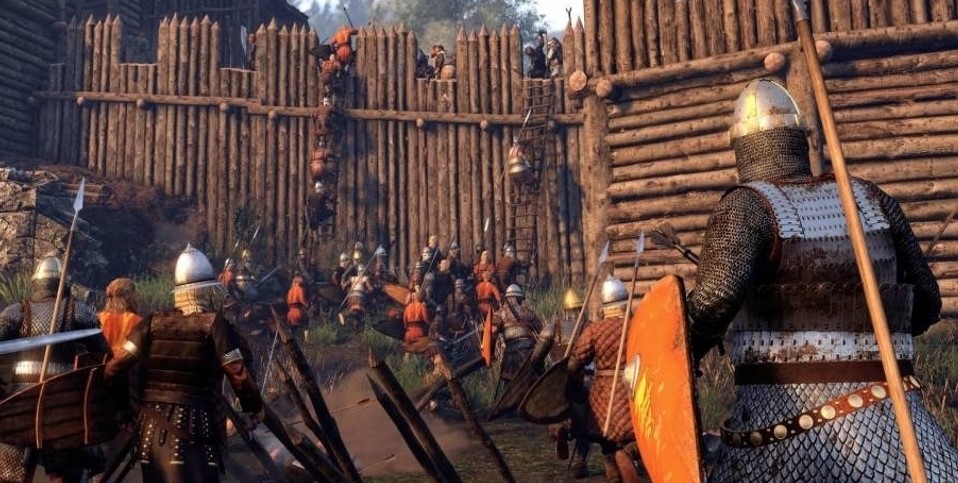 Mount and Blade II Bannerlords Cheat Engine Table
Another way to get ahead of the game is by using Cheat Engine cheats. We did an introductory guide on how to download and install Cheat Engine. Be sure to go through it if it is your first time using it.
Some of the features in this cheat table include:
Adding to your gold reserve
Unlocking all Smithy Parts
Unlimited Ammo
Freeze enemy
One Hit Kill
Unlimited Stamina
You can download the cheat table here:
Conclusion
With these commands and cheats, your Bannerlord gaming will be totally different. Try them out and be sure to share your experience. We will do the same and let you know of any developments and discoveries.
Check this too: Mount and Blade Warband Cheat Engine
The post Mount & Blade 2: Bannerlord Cheats and Console Commands appeared first on GameCMD.