… And then there were four. The Europa League semifinals are upon us and will kick off on Sunday, August 16 and Monday, August 17.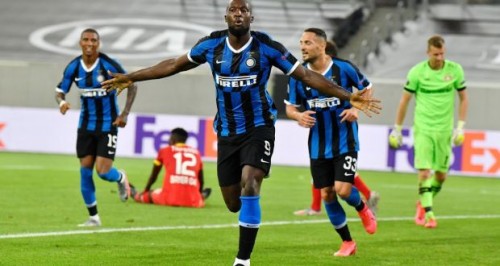 Four teams remain in the competition as Manchester United, Sevilla, Shakhtar Donetsk and Inter Milan are set to fight it out for a place in the Europa League final. The cup final will take place on August 21.
Who is the favorite to win the Europa League?
Inter Milan +162
Manchester United +187
Sevilla +300
Shakhtar Donetsk +800
Europa League semifinals picks
Sevilla vs. Manchester United
Sevilla have been kings of the Europa League in the 21st century. Since 2005, they have won five UEFA Cup/Europa League tournaments. From 2014 to 2016, they won the competition on three consecutive occasions. No other team have done the feat.
They take on Manchester United who eked in the Europa League Semifinals thanks to an extra-time win versus FC Copenhagen. On paper, they should have blasted the Danish side but came up against an inspired goalkeeper.
Both teams have been very good defensively and both claimed clean sheets in their previous game. Being that this game is a one-off semifinal rather than the traditional two-legged series, I would expect a high scoring game. However, based on the teams' quarterfinal games, I don't thank that will occur.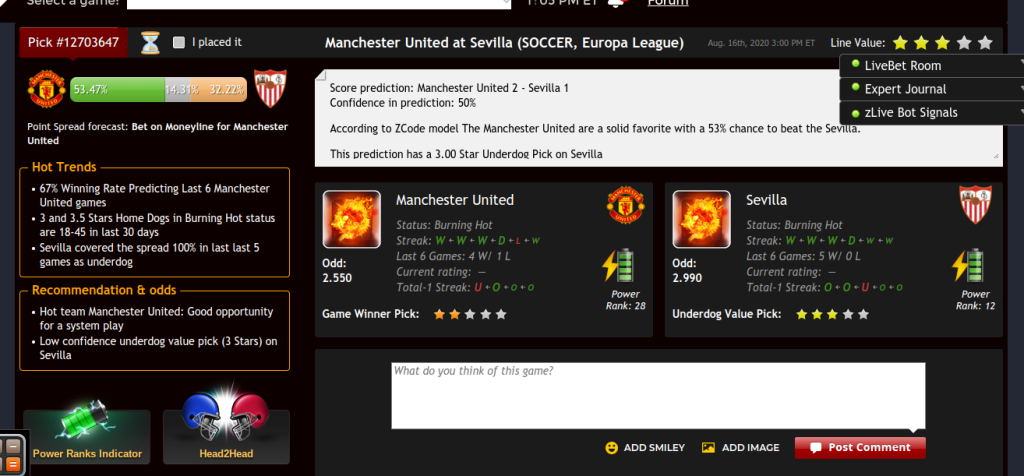 One of the interesting stats going into this game is that Sevilla scored below the expected goals (xG) number in open play in La Liga. What does this mean? Sevilla scored 35 goals from open play but should have tallied 38.35. They underachieved scoring goals in open play while Manchester United were more clinical from open play in the Premier League with 47 goals and an xG of 46.12.
Stats aside and Zcode's score prediction, I fancy Sevilla to win this game. They played well versus Roma and Wolverhampton Wanderers in the last 16 and quarterfinals. They won the trophy three times in three years, and I believe they will upset the Red Devils.
Result: Sevilla Win
Inter Milan vs. Shakhtar Donetsk
Inter Milan are the favorites to win the Europa League. Following the last 16 in which Inter Milan defeated Getafe 2-0, leading sportsbooks made them the favorites replacing Manchester United.
The Nerazzurri were a machine in the last 16 and quarterfinals — they defeated Bayer Leverkusen in the quarters. Antonio Conte's team got the more favorable draw versus Shakhtar, although the Ukrainians shouldn't be counted out.

Junior Moraes is a brilliant forward for Shakhtar and has scored four goals in his last three matches in the Europa League. Not to be outdone is Inter Milan's Romelu Lukaku. The Belgian striker has scored four goals in each of his last four games in the Europa League. If you fancy a punt on Lukaku to score anytime, then he is certainly worth it. Lukaku scored 23 goals in Serie A exceeding his xG number of 20.79. Can you say clinical?
Lukaku is big and physical which is something Shakhtar won't be used to. Inter Milan should get the win and move on to the final. This is a good team that is playing great football on both ends.
Result: Inter Milan win
The post Europa League semifinals picks for August 16-17 appeared first on NFL Picks | NHL Picks | Hockey Predictions | Winning Sports Picks | MLB Predictions | NBA picks | MLB picks | Soccer Picks.