Matchday 2 in the K-League kicks off on Saturday, May 16 with three big games. Another trio of K-League MD 2 games will take place on Sunday as the league powers on after a late start to the campaign.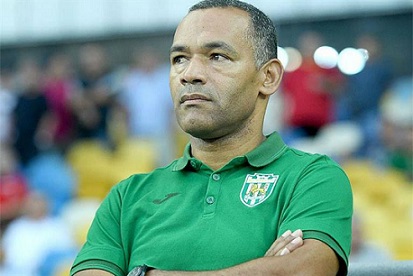 Reigning champions Jeonbuk Hyundai Motors set the pace for the season a week ago with a 1-0 win over Suwon Bluewings. Once again, they are a team we will look at this weekend.
Our Zcode System K-League MD 1 picks ended up two wins out of three. We successfully selected Jeonbuk and Ulsan to win. Unfortunately, FC Seoul failed to big up a victory. Hopefully, this time around we will get our trio of K-League MD 2 picks correct.
Sangju Sangmu vs. Gangwon FC
Ahead of K-League MD 1, I said it is wise to bet against Sangju Sangmu this season. Why? The club have already agreed to be relegated to the K-League 2 after this campaign as they will relocate to another Korean city. The players have nothing to play for but pride. Making it even more of a reason to wager against Sangju Sangmu is the team's players. Sangju are the military club where players from around the country go and play during their two-year mandatory military service.
Gangwon upset our trio of picks last week. They defeated FC Seoul by coming from behind to claim the victory. If you selected our three picks from last week as an accumulator, you may have done well by cashing out early.

Sangju were beaten 4-0 by Ulsan last weekend but weren't as bad as the score suggested. They did concede two goals in either half. Gangwon won 3-1 at home. Based on their slow start, expect Gangwon to concede a goal but still come away with a victory to move to six points from six possible.
Winner: Gangwon FC
Busan IPark vs. Jeonbuk Hyundai Motors
Busan IPark kicked off their return to the K-League with a 2-0 loss to Pohang Steelers. They didn't offer much and were beaten by a clinical Pohang Steelers team. Jeonbuk dominated a defensive Suwon Bluewings and finally broke them down late in the second half from a corner. The ageless Lee Dong-gook scored with a header.
Jeonbuk are the reigning champions and looked it despite only winning 1-0 against Suwon. Busan IPark are certainly a step down in competition. Jeonbuk should collect a victory with experienced manager Jose Morais (former assistant to Jose Mourinho at Chelsea, Real Madrid, Inter Milan) leading the team to a perfect start.

Although the Soccer Buddy tool suggests both teams to score, Jeonbuk's strong defence should keep Busan IPark out of the net. However, the wild card could be Busan IPark playing at home this weekend. Even without fans in attendance, they could find the comforts of home to be helpful.
Winner: Jeonbuk Hyundai Motors
The post K-League MD 2: Jeonbuk to thrive, Sangju Sangmu to fall again appeared first on NFL Picks | NHL Picks | Hockey Predictions | Winning Sports Picks | MLB Predictions | NBA picks | MLB picks | Soccer Picks.