Sports are slowly starting to emerge from their hiatuses due to the coronavirus pandemic. This weekend saw the return of South Korea's K-League soccer league and the country's KBO baseball league. We profiled the K-League with some match picks last week. Now, one of the world's biggest soccer league's is set to return on Saturday, May 16.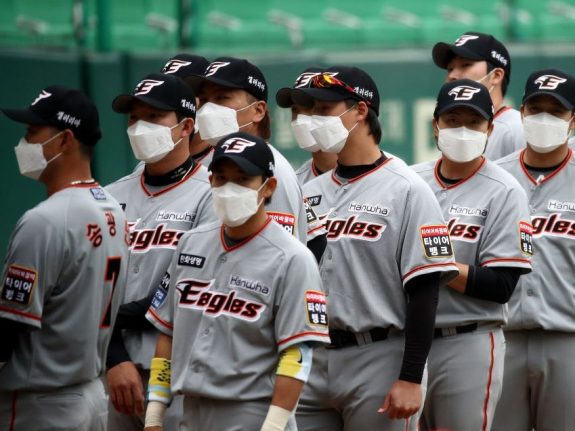 Germany's Bundesliga will be the first of the major European soccer leagues to resume play. The League has nine games left to play on the calendar. Punters and soccer fans around the world rejoiced with the return of the K-League and the happiness is bound to hit new levels with the Bundesliga playing once more.
Are you an esports fan or bettor? Don't forget to check out the exclusive Zcode System Esports Betting Bible! https://zcodesystem.com/bible/

The Bundesliga title race is close with four teams having the chance to win the championship. Just six points separate first-placed Bayern Munich and fourth-placed Borussia Monchengladbach. Returning from a hiatus, it feels like anything can happen.
The K-League gave some insight into what fans should expect. All games will be behind closed doors with no atmosphere created by fans. It will be very similar to training matches or to the games players played as kids. Otherwise, matches should be very similar to the way they were previously. In Korea, fan noise was piped in over the PA system at times during the games. It was an interesting twist that may be copied in Europe.
Don't forget to get the latest esports betting picks here https://zcodesystem.com/esports/
Due to the hiatus, games in Korea were a bit sloppy with execution lacking. It is likely to be similar in the Bundesliga after the long layoff.
What about other sports?
Other major sports leagues including the NBA and MLB are also debating restarts. NBA commissioner Adam Silver has again stated the league could return without fans present at games. It makes sense and is the same protocol being followed by the K-League and Bundesliga.
According to NBA reporter Shams Charania, he quoted a league source that stated:
"Commissioner Adam Silver told NBA players on call Friday: – If season resumes, no fans expected – 40% of league revenue comes from fans – Season decision can go into June – Until coronavirus vaccine, there is risk; will be living with the virus for foreseeable future"
Silver told players and media on Friday that "the NBA would hope for daily testing at that point [upon return] and no stoppage of play, having the player(s) isolated in quarantine" if they test positive for coronavirus.
The MLB season may not even start as issues brew in baseball. With attendances and interest in MLB waning over the last few seasons, owners are desperate for fans to pay attention. With fans not able to make it to games, there are some owners that want improved revenue sharing that would help out each other. Owners do not want to take a financial hit and some owners are calling on the entire league to help out.
The Players Association and players do not seem to be on board with a potential full return to playing in July. The financial aspects of the billionaire owners pinching pennies at times like these could end in a work stoppage.
Fans seeking baseball can follow the Korean Baseball Organization (KBO). It returned last week along with the K-League. In the US, "ESPN worked out a deal to broadcast six live KBO games per week, with an English broadcast done by announcers" in America. It is the latest sport to return.
The post Sports news round-up: Germany's Bundesliga and Korean Baseball are back!!! appeared first on NFL Picks | NHL Picks | Hockey Predictions | Winning Sports Picks | MLB Predictions | NBA picks | MLB picks | Soccer Picks.