Need to relax your brain and get distracted? Then Puzzle Game Cube is what you need! This is a classic block casual puzzle that you will definitely love if you loved to play Tetris. Make lines of blocks of different colors to make them disappear, earn points and relax from the process!
Installing the Cube app is completely free. And you do not even need to create an account and register to start playing right away! You do not even need the internet to play the Cube game.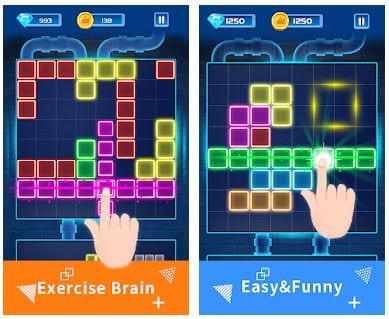 The essence of the Cube puzzle is simple. At the bottom of the screen, you will see multi-colored blocks of different shapes. You cannot rotate them! Using the drag and drop function, you can select any of the three available blocks and drag them to the free space in the square field. Form the rows or columns of blocks.
Blocks cannot overlap! The color of the blocks does not matter. The rows and columns will disappear, even if they are made of blocks of different colors, and you will earn points for this.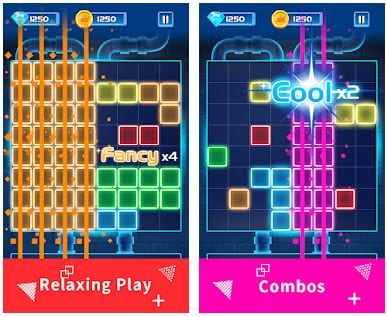 After completing each level, Cube shows your score and the highest score at this level.
The app's interface is straightforward and intuitive. You can see your score and a pause icon at the top of the screen. Using the pause, you can restart the level and turn off the sound. Also, you can share the app with your friends via social networks, email, or messengers tapping the Share icon. Tap the star icon to rate the Cube application in the Play Market.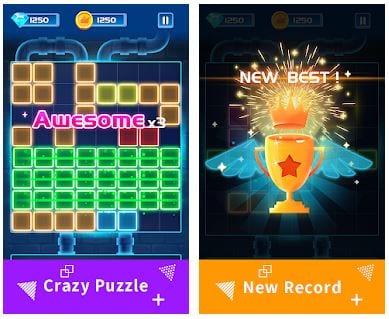 The graphics of the Cube deserve special praise. It is smooth, made in pleasant, bright, but unobtrusive colors. Your eyes will not get tired.
To sum up, you will definitely get addicted to the Cube puzzle game. It helps you get some rest and activates your logic and spatial thinking at the same time. Cube is a great choice to spend your free time!

The post Puzzle Game Cube App Review first appeared on Free apps for Android and iOS.