Do you know what is the most dangerous disease nowadays? No, it's not Coronavirus by far. It's been said many times during the past 10 years, that depression is the main epidemic of the 21st century. It might seem crazy – in times when we live in peace and literally have everything we are sadder and unsatisfied with life than ever.
It also happens because in the era of information we don't control the content we receive every day – not paying attention to the fact that emotional hygiene is crucial just as the physical one. It is more than beneficial for your mental health to track your everyday emotional state – and feel better is an excellent tool for that.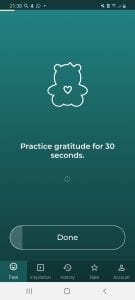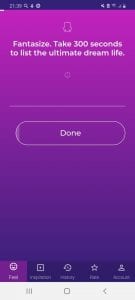 feel better will become your digital friend each time you feel down, it will be there to cheer you up. First of all, the app is extremely easy to usage – you just create your account, or use your Google account and start tracking your moods. After choosing your current state feel better will provide practical exercises so you could elevate your mood (if necessary).
Among the exercises, you will find the practice of gratitude, writing your goals for the next 5 months, visualization of your dream life, and many more. What is more, in another section of feel better you will find a bunch of materials that will assist you on your way to a more mindful state.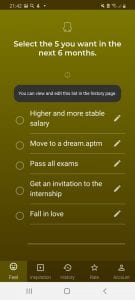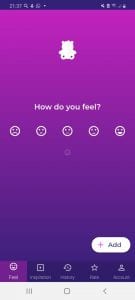 There are links to the books, videos, meditations, and inspiring videos that will give you that boost of energy making you believe the world is better than you think. Plus, when you start using the app you get two weeks of premium subscription for free.
In a special section, you can track your mood state and swings during the past time (from one day to one year) – don't forget to keep the statistics! feel better will be singing you notifications when it's time to check your emotional state, so you don't need to keep that all in mind yourself.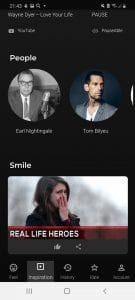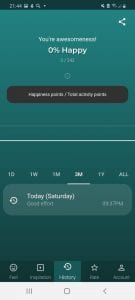 Summarizing all the points mentioned above, feel better is practically the app that you can't go without nowadays. Don't forget to track your mood and remember that you don't have to feel down all the time and there is actually a simple way to make your life feel better – with the usage of this app as well.