Dreaming about how to learn Piano and have never had time or money for real piano lessons? So, this article is for you. Learn piano fast! Make piano from your smartphone. You don't need to have a real piano or synthesizer at home anymore. We have just prepared a list of the greatest apps that will help you. You can use them anywhere and wherever you are: while going to work in a metro, while having a coffee break sipping slowly from your cup or just having a break in school.
Perfect Piano
So, let's begin. The first app we should say about is Perfect Piano. Both available for Android& iOS, Perfect Piano is probably will become the best app for you to learn how to play this instrument!
After installing it, you won't probably have a desire to install any others. You can find here more than a hundred tunes to play and teach yourself.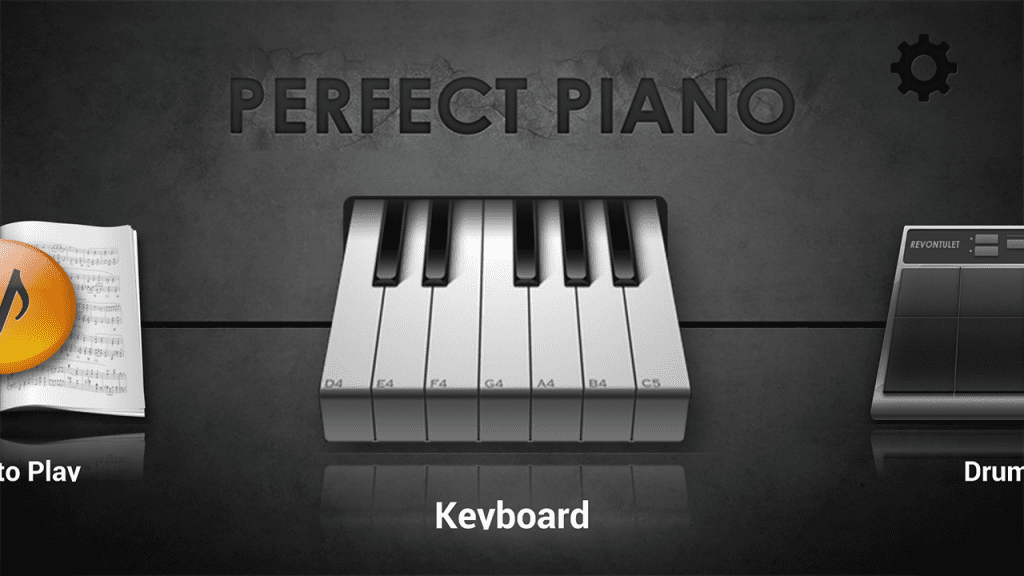 It has plenty of functions such as 88 – key customized piano keyboard, sound effects, force touch and it opens SL ES low latency audios, as well.
To learn piano, you can adjust speed and difficulty. You can choose from 3 levels of difficulty, 3 modes to study and 3 guidance patterns, record music through the MII and ACC.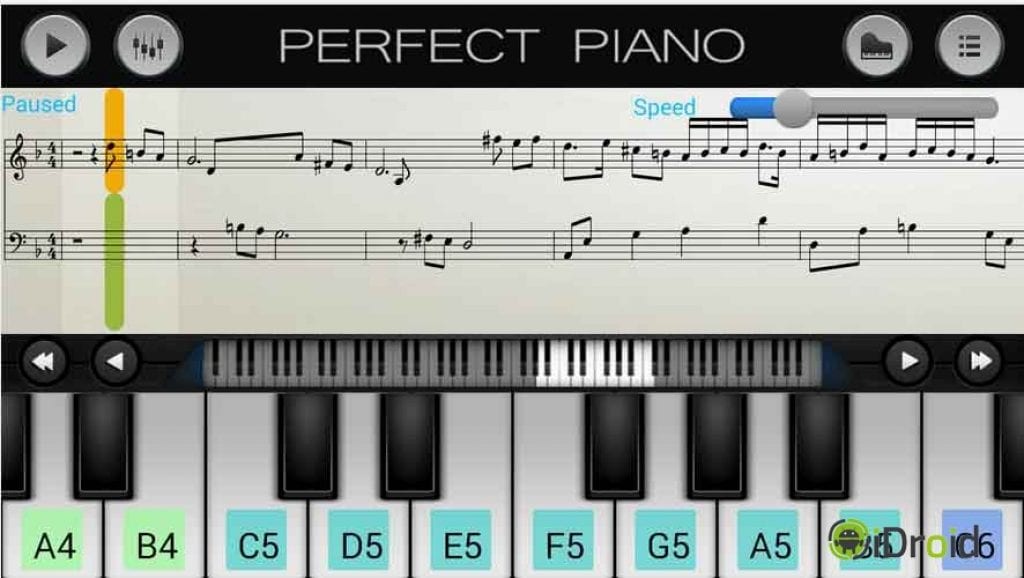 Perfect Piano also supports USB MIDI Keyboard and timbre plug-ins. If you don't want to open the app but want to play, there is a special piano widget which allows you playing without opening the app.
Perfect Piano is a free app that really seems to be perfect. We won't persuade you, you can see it by yourself.
Google Play
iTunes
My Piano by Trajkovski Labs
Another one app that must be downloaded in case to compare it with others is My Piano by Trajkovski Labs.
It gives you oppotrunities to learn piano and record your own compositions. You can also play on 11 other instruments and choose from 8 sound effects. Use integrated sensor and sampler, MIDI controller with sensor pitch bend and note velocity.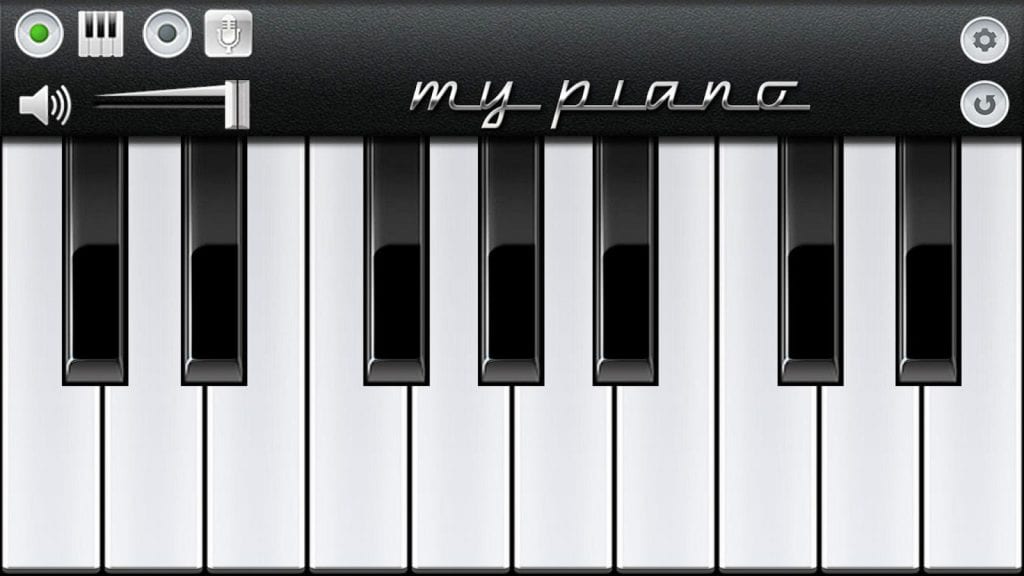 What is more, this app is avalable both for iOS and Android. You can download it by clicking the links below. More than 50, 000,000 people have already tried this app.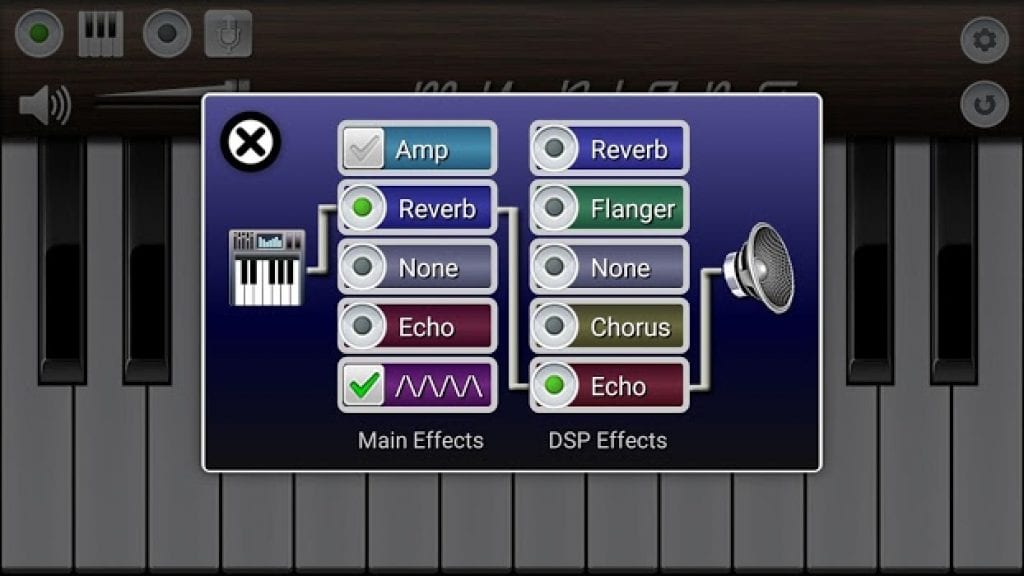 Get it on Google Play
Get it on iTunes
My Piano Phone
Play with your friend in school while having a break, compose piano tunes together, change instruments from the acoustic piano to violin, electric guitar, acoustic guitar, trumpet, electric guitar and even drums! Lots of people already love My Piano phone for the ability to play drums!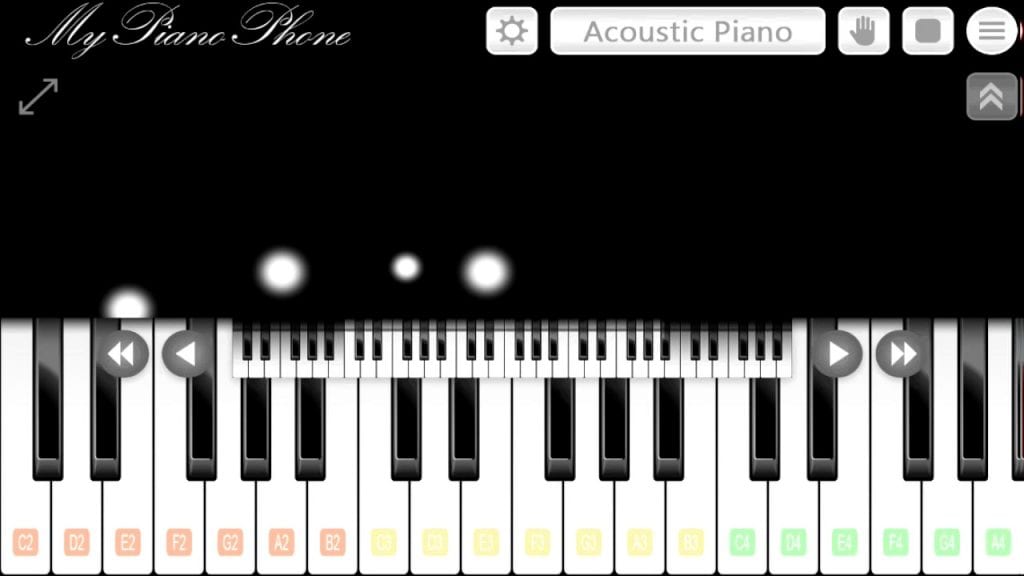 More than 350 tunes for you to learn, multitouch, chords, a customized keyboard with one-rows, two-rows, mirror and drum modes, the ability to regulate speed. Play and enjoy high sound resolution like it is the real piano!
You can add the number of keys from 10 to 35 on your screen without accuracy loss. We recommend this free app as the fastest way for you to learn the piano well.
iTunes
Google Play
Piano Chord, Scale, Progression Companion
The three mainest functions of the Piano Chord, Scale, Progression Companion application are the external MIDI keyboard support, the ability to connect DAW and the opportunity to create custom chords or modify existing ones. Besides having more than 5,000 chords and more than 10, 000 scales, the app also displays compatible scales' chords, similar and relative scales, and chord and scale on the staff with treble and bass clef.
The special interactive cicrcle will help you to understand better how it works.
The app supports audio – you can play the scale on the loop. You can also look for the analytical labels such as secondary dominant and secondary leading-tone. If you install from iTunes, there is a a MIDI output, as well. Make the list of your favorites scales, create new scales fingering, use the libraries or create your own, make new charts, learn piano fast, and have fun with Piano Chord, Scale, Progression Companion app which you can downoad by the link below.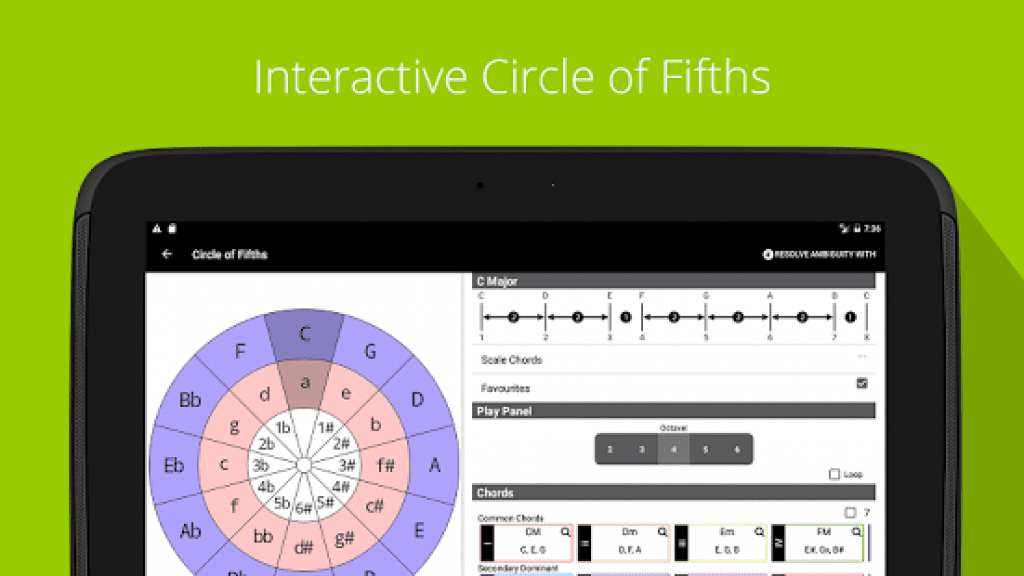 Google Play
iTunes
Yousitian
Yousitian – be a musician! So, as the app is well-known as the best app to learn guitar, it might become one of the best apps for you to learn piano! Moreover, you can also learn how to play the ukulele and other instruments. And this all is absolutely free!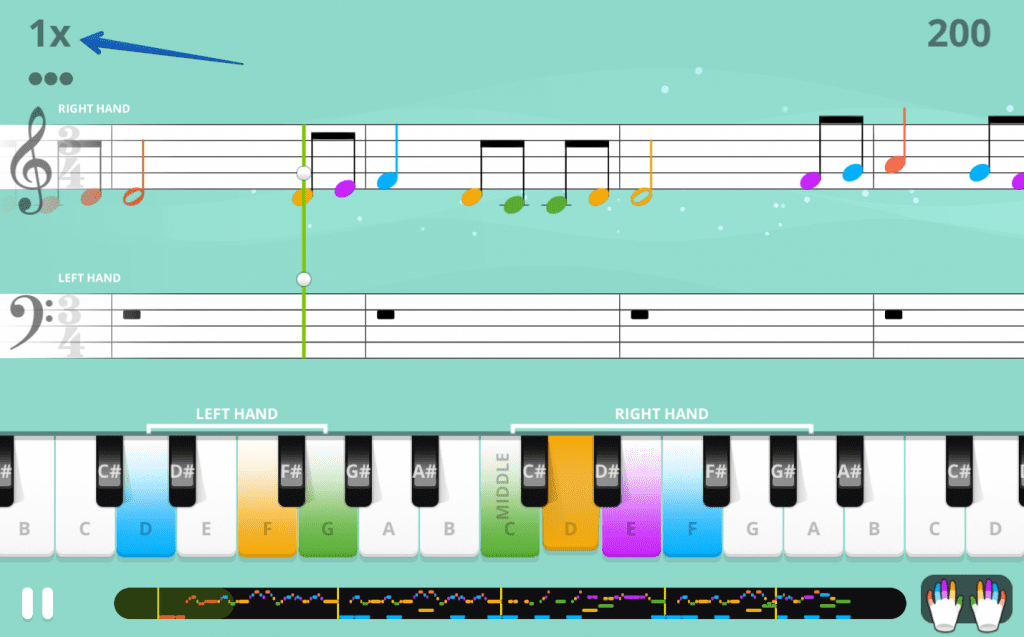 Video tutorials, instant feedback for your play, the ability to compete with your friends and other yousitians all over the world. With this app, you will easily learn notes from sheets, lead, strumming, melodies and etc. You can also enjoy the Yousitian community on Twitter or Facebook, read the news and stay in course.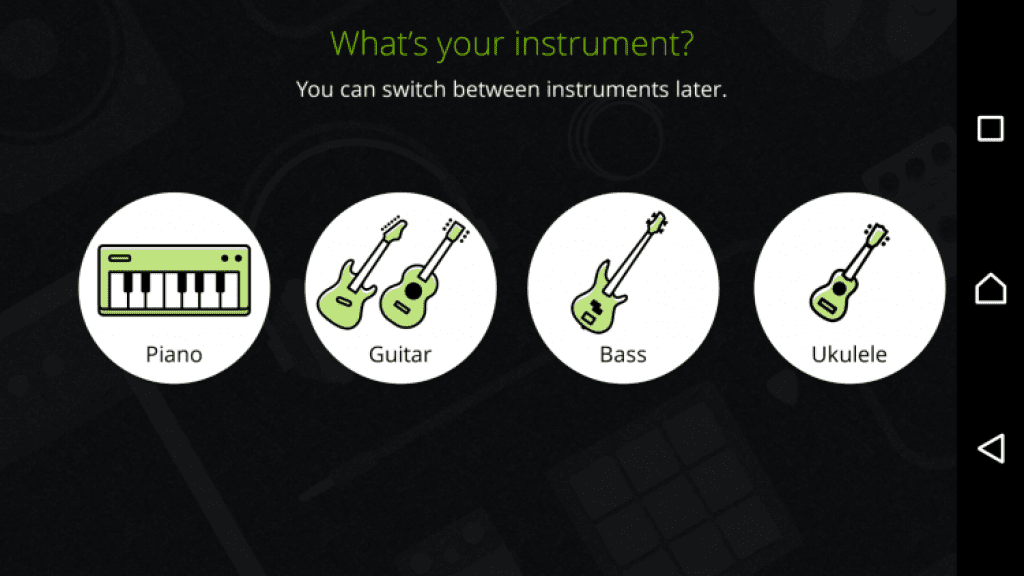 The app will be great as for beginners, as for self-learners, as for advanced musicians, and for music teachers to use in the classroom.
Google Play
iTunes
Piano Free – Keyboard with Magic Tiles Music Games
Why would it be a great idea to install Piano Free app?
Firstly, this app has already been installed more than 90,000 times.
Secondly, you can use single or dual scrollable keyboard while playing popular piano songs and learn many other songs from the prefered list.
The third thing about the app is that you can create music and share it wherever you want including Creatubbles, the safe site for people who also love sharing their own music with others. Finally, various chords are presented so it's another stroke to combine practise and theory together in one app.
Google Play
iTunes
Piano Lessons by OnlinePianist
Install full 88 keys keyboard on your iOS and learn piano easily and quickly. Besides standard 88 keys keybord and ability to practice step by step, you can use metronome, dynamic zoom, key transposition, adjust the speed and use the sustain pedal simulation. Learn thousands of popular songs with 13 player learning features and test it on your real piano.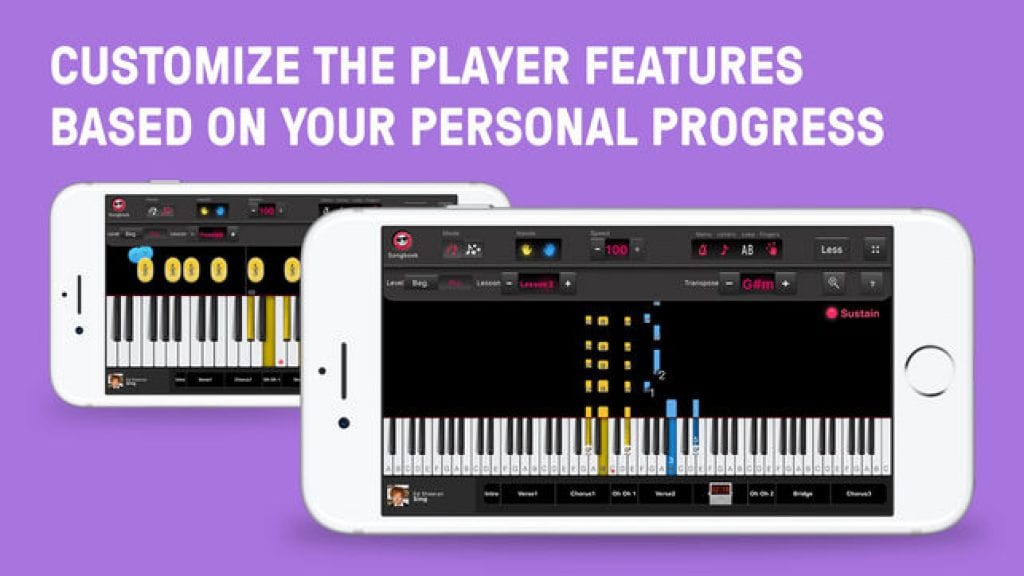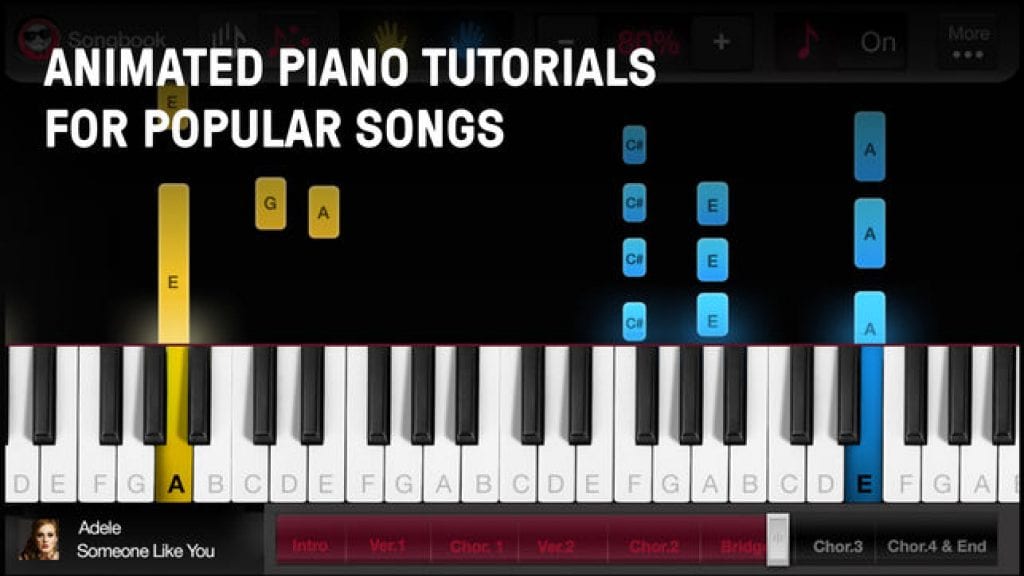 iTunes
Real Piano Teacher
4 modes for the most comfortable way for you to learn piano. Learn how your fingers should play as Real Piano Teacher will give them numbers.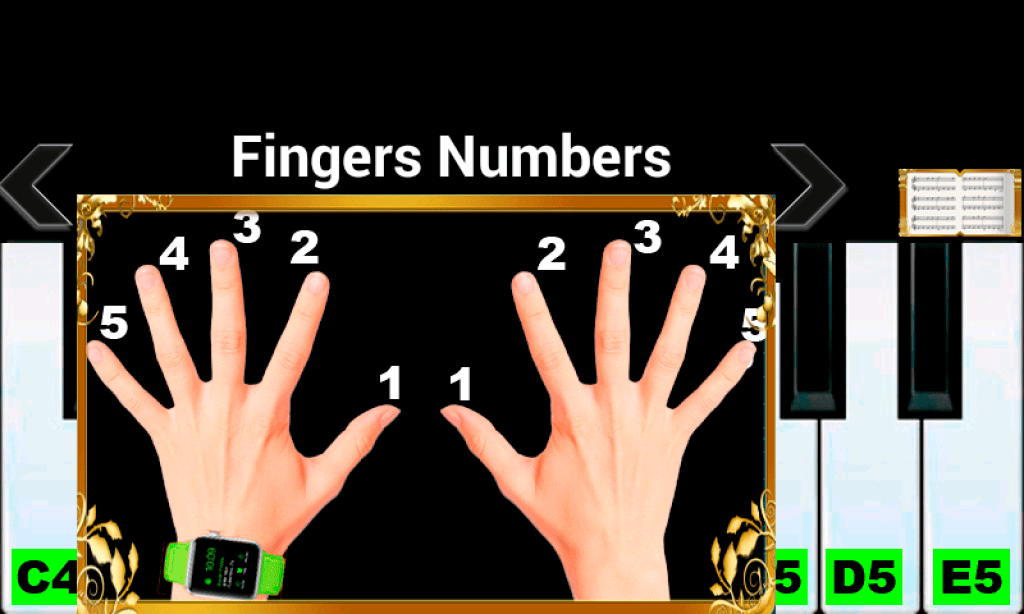 6 full octaves won't leave you indifferent.
You can compose, record high-qualified sound and share your recordings with friends, download tracks on your device and amaze your friends and relatives with your music. What must be done it is just clicking to the link below and be downloaded.
Get it on Google Play
Piano – Play Magic Tiles Game
If you didn't like or just looking for another one app to learn piano, you can also try Magic Tiles Piano. Record and share you melodies with wherever you want. The cool mini-games will help you to train your sense of rythm and tempo. 6 full octave of HD piano and the ability to use lots of other instruments such as grand piano, organ, harpsichord, accordion, harp, cello pizzicato, vintage piano and others will not leave you indifferent.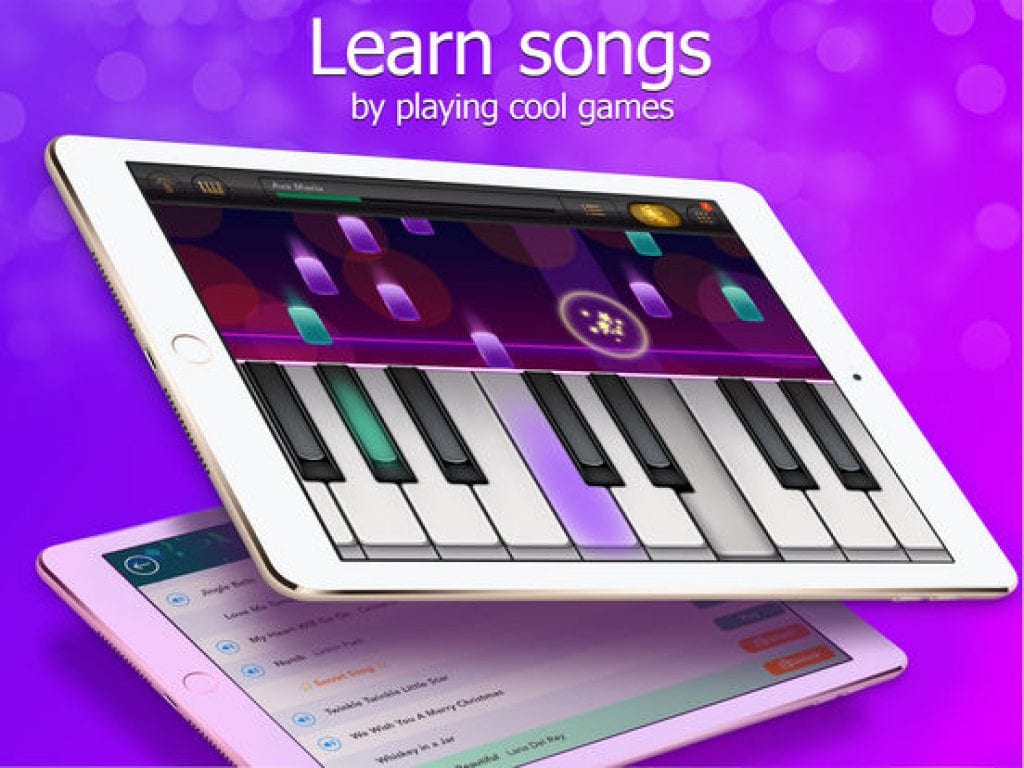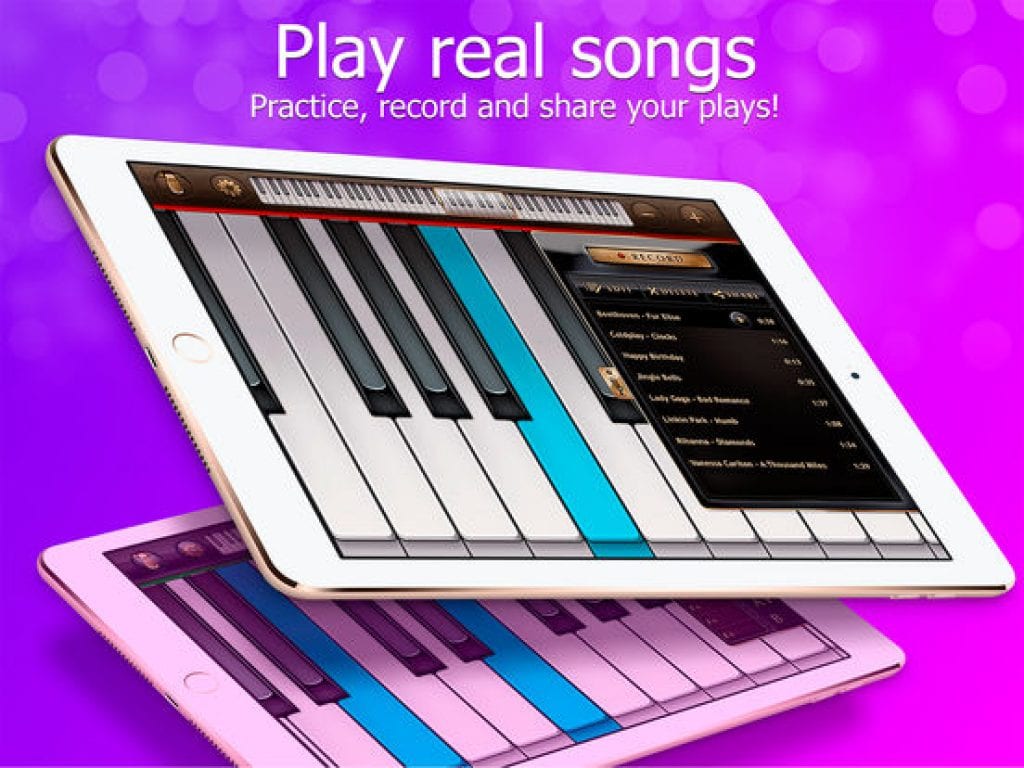 Get it on iTunes
Learn Piano Step by Step
This app is more about how to play piano by reading notes as if it was the alphabet when you were at school. At first, this can seem to be difficult but if you practice a lot, you will be amazed by its simplicity. Learn notes and chords easily, read them and practise immidiately with Learn Piano Step by Step application.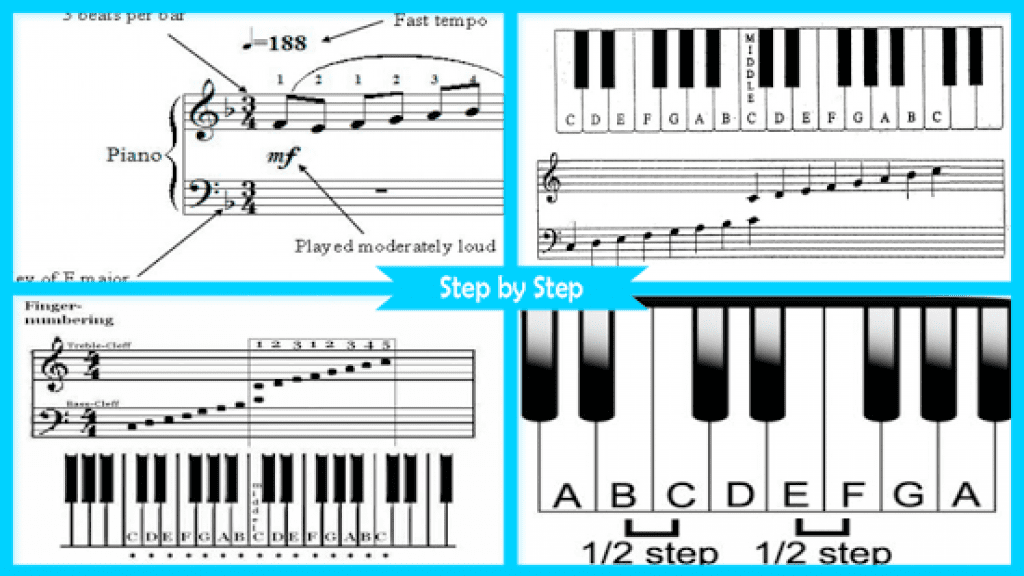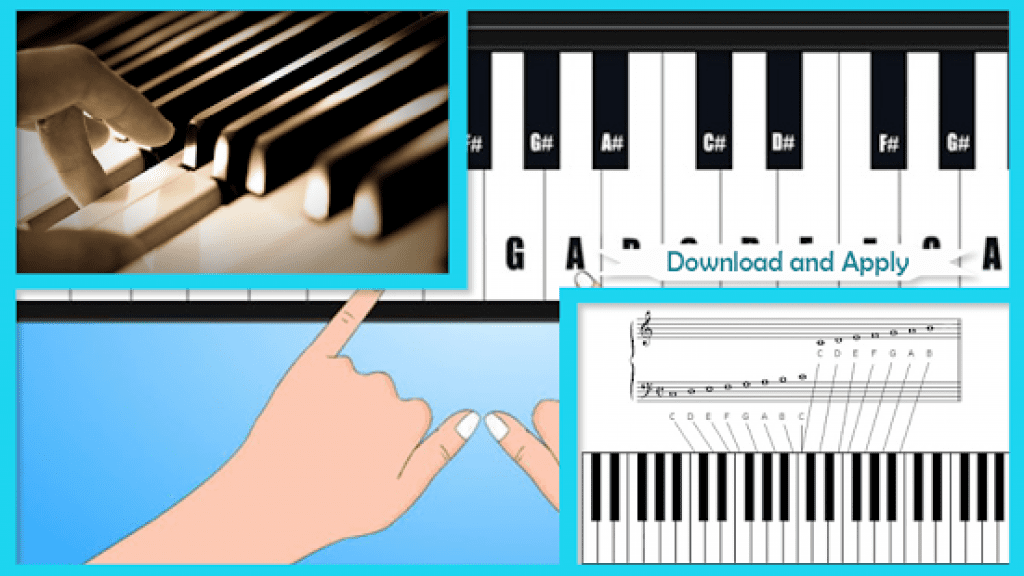 Google Play
Piano Guru: Learn your favorite song
One of the main advantages of this app is the ability to use it offline. You can also request new songs to install in the app just by posting a request on your Facebook wall with hashtag #pianoguruapp and the creators will add it for you as soon as possible.

Of course, you can record your own songs and publish them to help other users. Regardless of your experience in music, the app will help you to adapt to such a musical instrument as piano.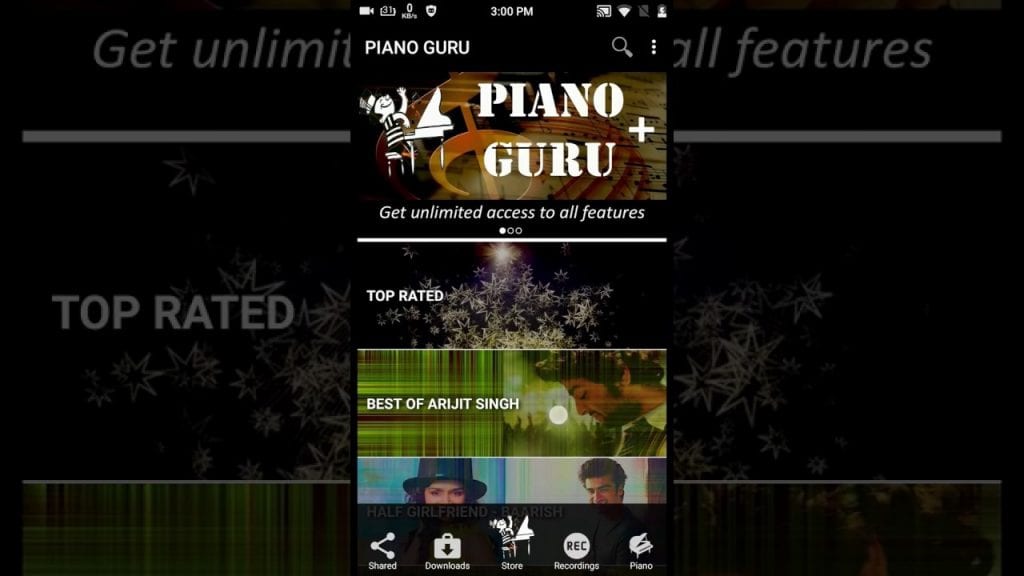 Google Play
Piano – Play & Learn Free songs
The most interesting thing about the app is real popular songs! Adele, Lady Gaga, OneRepublic, Pharrel Williams, Sia and other great musicians all in Piano – Play& Learn Free songs app. If you are pop fan, you'll probably adore this app!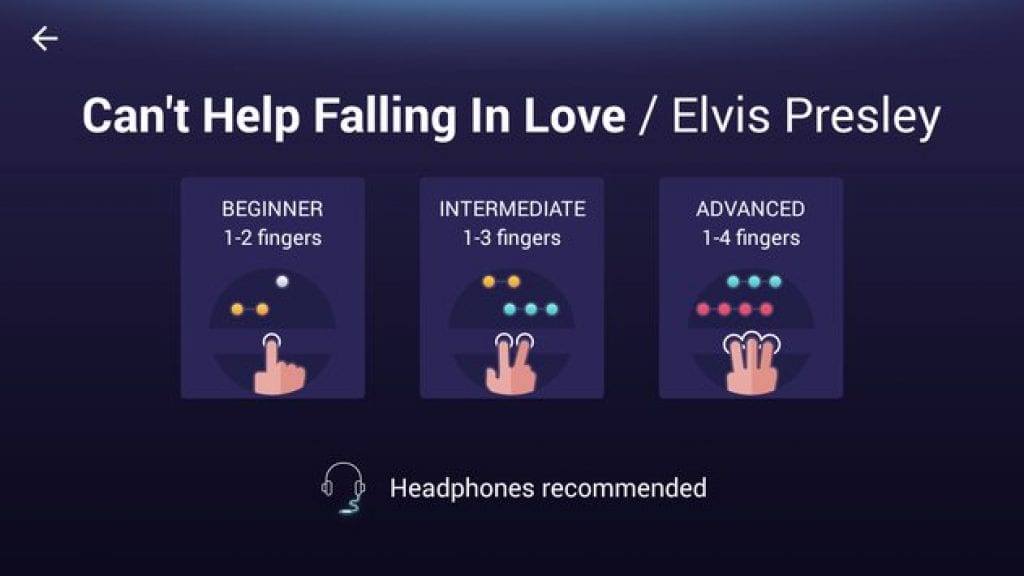 The app has a great user-friendly design, adjustable difficulty level, rich play with other instruments and vocals on the background. To add to, you can share with you friends by your melodies and even compete with each other! What is more, new hits are uploaded every day.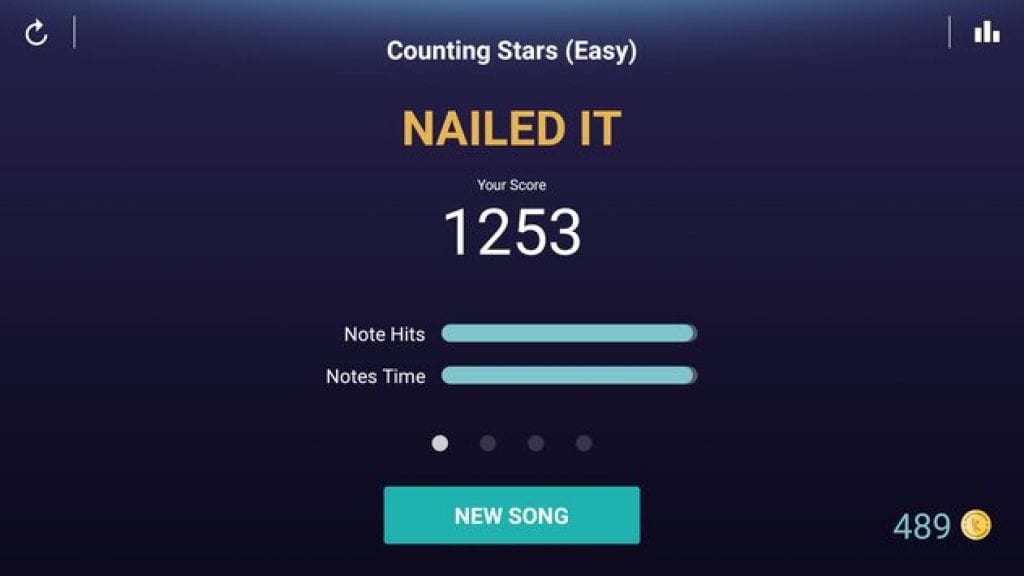 Learn how to play famous songs and then surprise your friends by playing them on real piano! Learn step by step, then learn the words of the song you like and voila – your own performance is ready!
Get it on Google Play
Piano lessons
Learn piano as fast as you can with Piano Lessons free app. Make three easy steps to do this. Firstly, choose your favourite song which you would like to learn, learn the chords, and finally, surprise your friends or even girlfriend! Three modes are available: for those who has never played piano too much (beginners), who those who love it (amateurs) and, of course, for advanced players.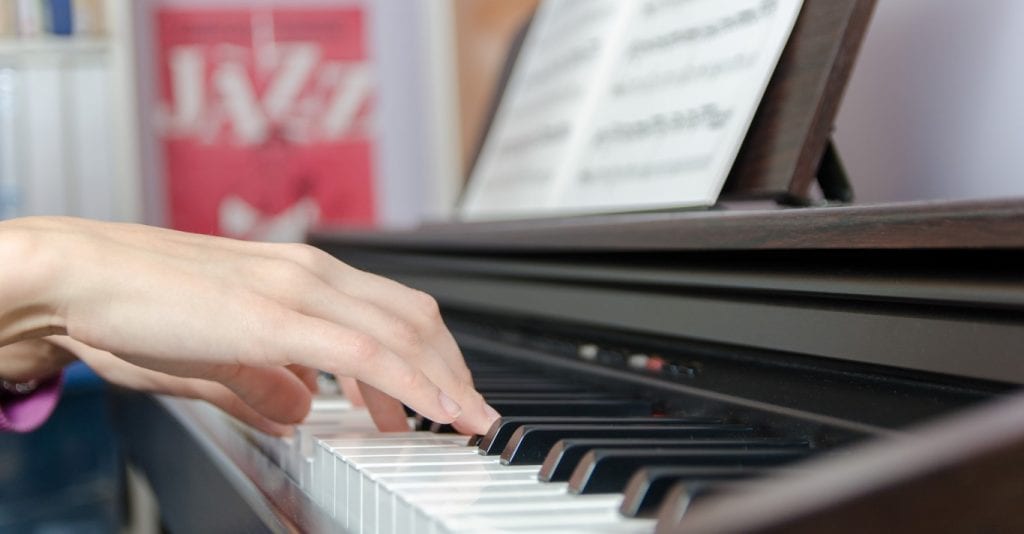 Special in-app videos will help you to stay confident and real piano teachers will answer your questions and help you with adaptation.
If you like playing the other instruments like guitar, ukulele, drums, flute, this app has more chances to become the one of your most favourites.
More than 500,000 people have already installed Piano Lessons.
Get it on Google Play
Music Keyboard by Palmsoft Entertainment
Music Keyboard has over 5 000,000 installs already. Unlock the keyboard lessons and make fun doing challenging tasks with the Music Keyboard app! Choose effects and modes to make your play more interesting and more realistic! Choose from different in-app instruments, learn how to play them, combine and record what you've received.There are 18 instruments you have to unlock by completing the tasks.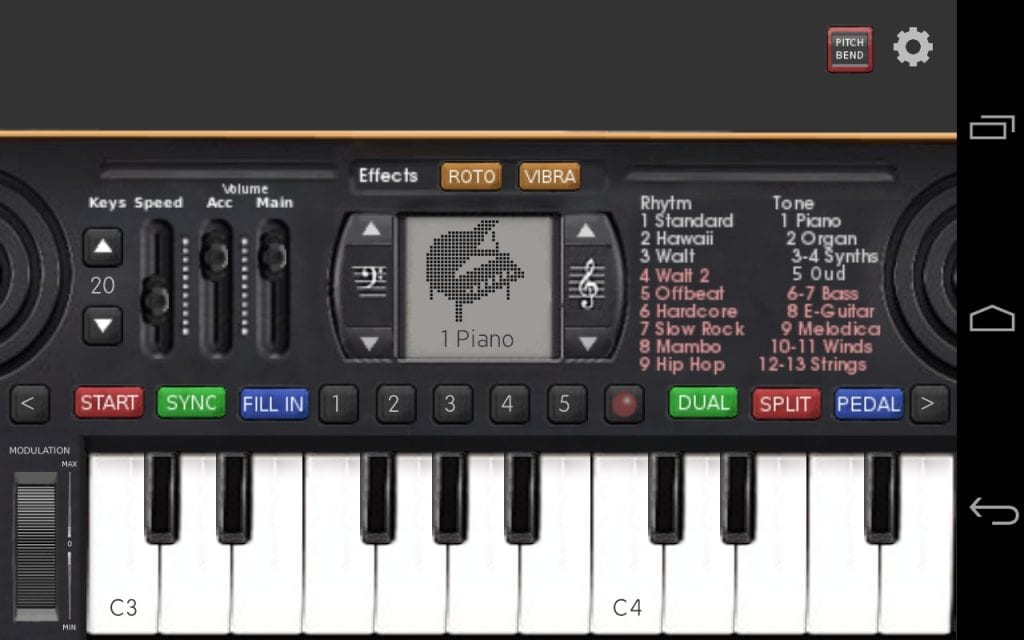 Get it on Google Play
ORG 2018
The last thing we want you to know about is the newest app about pianos – ORG 2018. It is like the synthesizer making up whole diapazon of sounds – many more than just classical instruments.
Electro sounds, jazz, space echoes, funk and etc. 4 sets and full keyboard, 3 low-latency methods which you can find in settings, more then 10 drum kits, the ability to connect to real keyboards through the USB and other great features are included. You can use your phone as a microphone, play songs ang sing at the same time,then you can record it with your own voice!
The app has a pedal, a metronome, and a touch response, you can use all 10 fingers as if you play real piano. Moreover, there is a unique opportunity only for the app users – you can download Windows tools for creating, editing and importing new instruments, and musical styles which you can download on www.sofeh.com. So, it is the another perfect reason to install ORG 2018, not even speaking that it is available as for Android as for iOs devices.
Get it on Google Play
Get it on iTunes