Sony's latest smartphones are now coming to the US after the release of Xperia XZ1 and the XZ1 Compact. This time around, Sony is keeping with the mid-range segment by releasing the XA1 Plus that is meant to add a bit of the company's design aesthetic and functionality that Xperia handsets are known for.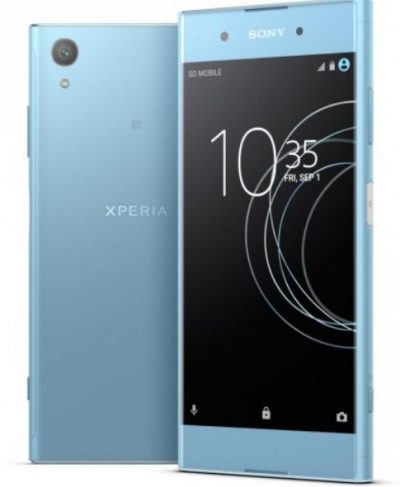 The XA1 Plus is a mid-range segment handset that will feature aa 5.5-inch screen a with a 1080p screen resolution. At first glance, the phone is undeniably a Sony design, as it features the similar candy-bar/block shape that we have been accustomed for years. The phone will also feature rather large bezels on the top and bottom of the phone, while the side bezels are not as exaggerated. The phone is currently available for pre-order via Amazon and will be shipped by October 23.
The phone will come in gold, black or blue colours and will not be compatible with carriers like Sprint and Verizon unlocked, but will work on any other network. The phone will retalil for $380 when it is available and will be powered by the octa-core MediaTekHelio P20 chipset, coupled with 3GB of RAM, 32GB o expandable internal storage, as well as a hefty 3,430mAh battery.
Also, the phone will come with a 23MP main camera and an 8MP selfie camera as well. Just like all Sony phones available in the US, the side-mounted fingerprint sensor found on the home-button will not be active on the phone. However, the phone does come with Android Nougat 7.0 out of the box with a guaranteed update to Android Oreo soon enough. The phone's battery will also feature quick charging with ClearAudio+ technology.
The phone is made of aluminium and glass and looks as distinct as a Sony phone can be, where buyers may not even be able to make out the differences in the company's other models as well. Considering that the asking price is too high for a phone that is being based off a recycled design with thick bezels, along with the disabled fingerprint sensor, there seems to be no redeeming feature of the phone that can compare to other mid-range offerings of that are even relatively cheaper, such as the Xiaomi Mi A1.
Sony will most likely sell the phone with discounts soon in order for it to sell a few handsets, but it seems unlikely that the market still exists for users to continue falling into the same design scheme and the lack of carrier and biometric functionalities. Hopefully, Sony can learn from their past mistakes and make better, more capable phones that are meant for the US population.
The post Mid-ranger Sony XA1 Plus launched in US with Disabled Fingerprint Scanner and huge bezels appeared first on Gadgets Post.