is it possible to withdraw money to another persons name?
this is the question that has been asked in almost every online earning related forum,sites,blogs. and 99% people answer it no.
But my answer is yes only via western union, i have withdrawn my 1st adsense payment to my brothers name and he received it without any problem.
here is the proof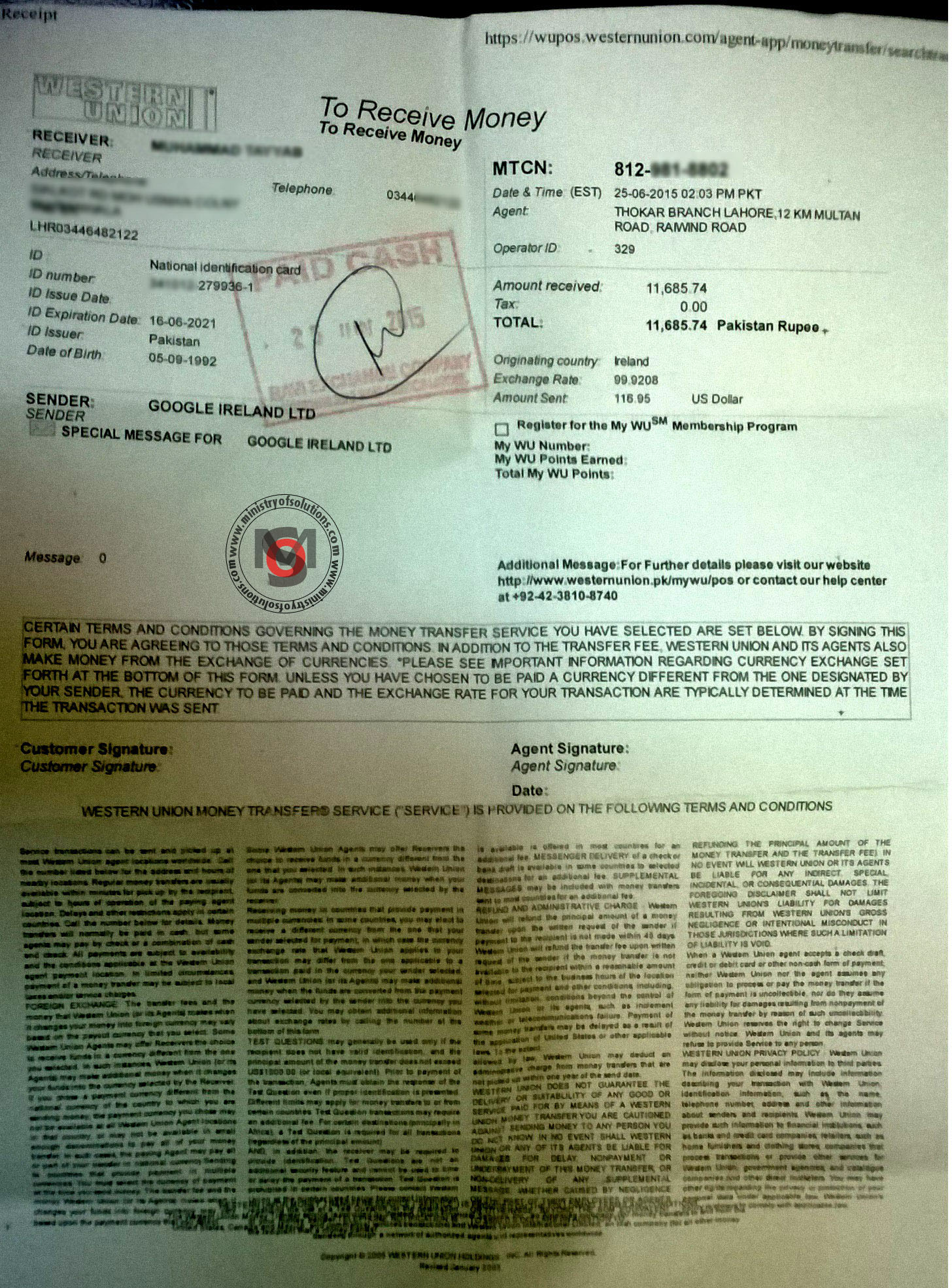 google adsense payment proof
this service may not be available in all countries, i withdrawn my money in Pakistan, and it was processed within 24 hours,
procedure is simple, open your adsense account, and on right side top corner, you will see settings icon, click on it and select payments, you will be take to payments page, as shown in image below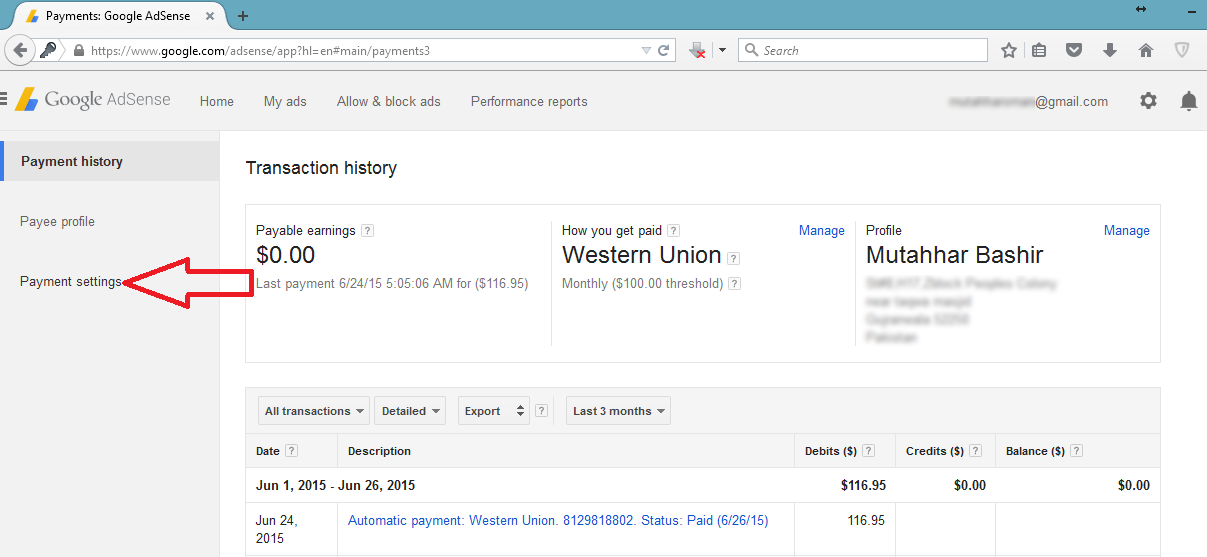 Adsense Payment Settings
on this page click on payment settings, and then click add new payment method, choose western union, you will see following page,

add new payment method
read the underlined statement carefully, which says "this name is independent of the name on the payment account"
mean this name can be different , name of that person who will receive the money,
Fill the correct details,
tick i agree and save it,
you payment will be sent under this person's name.