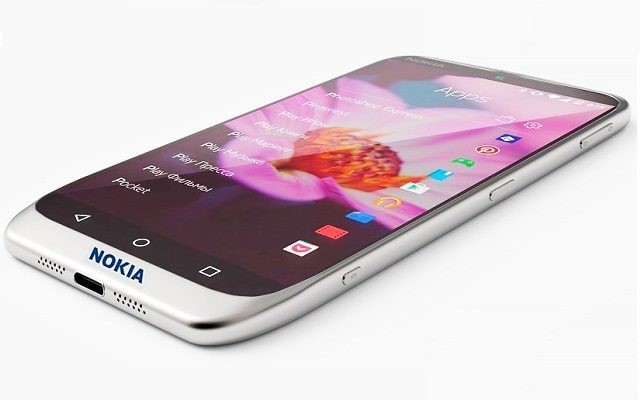 Nokia has stolen the show at the Mobile World Congress 2017. The best mobile phone manufacturer of the bygone era is returning to the race with nostalgia through the Nokia 3310. However, this is not the only phone Nokia is coming back in market with. At the Mobile World Congress 2017, the company has assreted its intention of leading the Android based smartphone market with its own 3 Android based smart phones.
Nokia has displayed the Nokia 3, Nokia 5 and Nokia 6 Android based smartphones at the MWC 2017. Starting with Nokia 3, this smart phone is Nokia's first Android based smartphone with the objective of leading the market once again.
Confirmed Specifications of Nokia 3
Easy is smart! And Nokia's return in the mobile market confirms it! Nokia's phones have always been very easy to use and very smart in themselves. This is why Nokia's return to the market is the user's opportunity to relive that smart experience.
Nokia has returned to the game in style at MWC 2017 with the Nokia 3, its first Android based smartphone. Nokia 3 has plenty of engaging specifications for users to enjoy. Let's take a good look at the specifications of Nokia 3 below:
Supports GSM/HSPA/LTE technology
Network compatibility with 2G 3G and 4 Bands.
Bright HD polarized 5 inch Multitouch display
Screen resolution of 720*1280 pixels
Corning Gorilla Glass protection
Android 7.0 Nougat operating system
Mediatek MT6737 chipset
Quadcore 1.4 GHz Cortex-a53 CPU
Supports microSD card up to 128 GB
2 GB RAM
16 GB Internal Memory
8 MP primary Camera
8 MP Selfie shooter
Supports WLAN and Bluetooth and micro USB v.2.0 and USB on-the-Go for communication
Supports GPS with A-GPS, NFC and FM Radio
Non-removable li-ion 2650 mAh Battery
Availability in Silver White, Tempered Blue, Matte Black and Copper White colors.
The specifications of the Nokia 3 are much better than the previous phones of Nokia launched under the banner of Microsoft.
Enough about its specifications!
Confirmed Smart Features of Nokia 3
The company has made MWC 2017 very special with its Nokia 3 Android based smartphone. Therefore, users are expecting very smart, unique and easy to utilize features in this phone. This is something that has made the Nokia 3 the talk of the town overnight.
Let's take a good look at the smart features of the Nokia 3 below, one by one:
5 inch Bright and HD Polarized Display:
Gone are the days of squinting at your phone. It is time for you to embrace the Nokia 3 warmheartedly as it gives you the ease of reading your favorite e-books, messages and online content and use apps and see your favorite photos and videos while out in bright daylight through its perfectly laminated and polarized display, protected with Corning Gorilla Glass.
Memory:
One of the key features of the Nokia 3 is it's 2 GB RAM and 128 GB of expandable memory, using a microSD card through its dedicated slot. This specific feature will help Nokia 3 perform well in the global smartphone space.
Battery Life:
2650 mAh non-removable li-ion battery helps users relish their smartphone experienced provided by Nokia. But at the same time, this could be a kind of dent to Nokia's effort to reestablish itself in the market because most of the smartphone manufactures are now providing batteries in the 4000 mah range. This could be the one feature that pushes the Nokia 3 slightly downward on the performance front.
High Quality Material Accessories:
Nokia is synonymous to high quality. This is what the company has been known for in the past. Even this time, Nokia is providing a very high quality stereo headset, a slim hybrid case and wireless headset specially to make users feel like they are technologically smart.
Final Thoughts:
With an 8 MP primary and secondary camera, Nokia 3 has also been equipped with plenty of sensors to make you feel the ease of using the accelerometer, gyroscope and NFC to be able to share your favorite videos, photos and anything else with your family, friends and colleagues. Nokia has joined the smartphone market and let's see how it performs. The company is bringing this phone into the market for users worldwide by the midpoint of March 2017.
https://www.nokia.com/en_in/phones/nokia-3
See Also: ZTE Axon 7 MAX