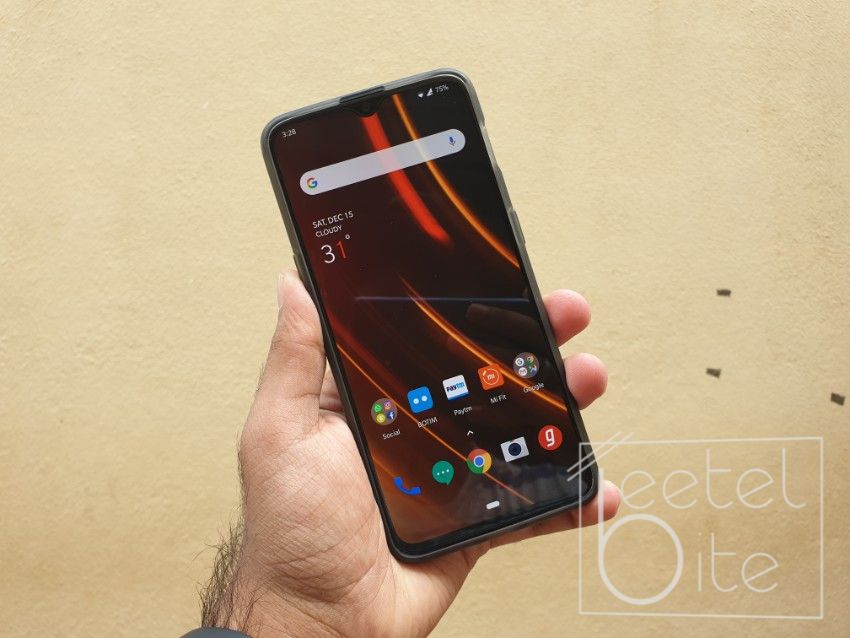 The look of the OnePlus 6T McLaren Edition is subtle.
OnePlus recently unveiled the Oneplus 6T Mclaren Edition smartphone. While the smartphone looks quite attractive, it does carry a heavy price tag with it. So, if you already have a regular OnePlus 6T, here's how you can make it look like the McLaren Edition.
How to make your OnePlus 6T look like McLaren Edition
Time needed: 15 minutes.
OnePlus 6T McLaren Edition comes with special software customisations. Here's how you can make your regular OnePlus 6T look like the McLaren Edition by making a few tweaks here and there.

Switch the theme to Dark


By default, OnePlus 6T comes with a light theme. Head over to Settings > Display and then tap on theme to change the theme of the UI. Switch to Dark theme as that is what comes with McLaren Edition.

Change the accent colour

Now, you will need to change the accent colour to McLaren Edition's Orange. You can do this by tapping on Accent colour under the Display settings. Select Orange and hit Ok.

Download new Wallpapers

OnePlus 6T McLaren Edition comes with a special set of Wallpapers. They have been extracted and you can download all of them from here. Once, downloaded you will need to extract the files out of the zip file.

Setup the Wallpaper


Once you have extracted the wallpapers, just head over to your homescreen. Tap and hold on an empty space and then hit wallpapers. Click on my photos and select any of the new wallpapers. Keep in mind, the McLaren Edition comes with the Orange background set by default.

Download the new Sounds

McLaren Edition of the OnePlus 6T not only comes with a customised set of wallpapers but also has a couple of new sounds. It includes a new ringtone, notification sound, MMS sound and camera sounds. You can download the zip file from here, which consists of all of these.

Setup the sounds

Head over to Settings > Sound and tap on Phone Ringtone and look for the ringtone file you extracted from the downloaded zip file. Similarly, change the notification and SMS sounds. Sadly, you cannot configer the camera sounds without root access. However, if you have root access, overwrite the existing files in /system/media/audio/ui by using a root file manager.

Change the Boot animation

One of the most interesting things in the new McLaren Edition smartphone is its Boot animation. In order to get the same, you will need root access on your smartphone. Once you have to root access, copy this file to /system/media. Make sure you rename it to bootanimation.zip.
After the steps, Your Phone will look like the McLaren Edition in Software Department

Also Read: Top 5 features of OnePlus 6T McLaren Edition: 10GB RAM, Warp Charge and more

Do note that the above mentioned steps are not going to give you an extra performance. Also, regular OnePlus 6T users will miss the 10GB RAM options and the ability to charge faster via the new Warp Charger. However, this will give you the McLaren Edition feel on the software side of things. OnePlus might as well start selling the McLaren Edition case via their online store soon.
The post How to make a normal OnePlus 6T look like OnePlus 6T McLaren Edition appeared first on Beetel Bite - Technology News, Smartphone Reviews, Latest Gadgets.