J
ohn Young, the astronaut who commanded the first space shuttle flight and the ninth man to walk on the moon, has died aged 87.
Space agency Nasa said he died on Friday at home in Houston following complications from pneumonia.
Mr Young was the first Nasa astronaut to fly into space six times and the only one of agency's pioneers to go into space as part of the Gemini, Apollo and space shuttle programmes.
"Astronaut John Young's storied career spanned three generations of spaceflight," acting Nasa administrator Robert Lightfoot said.
"John was one of that group of early space pioneers whose bravery and commitment sparked our nation's first great achievements in space."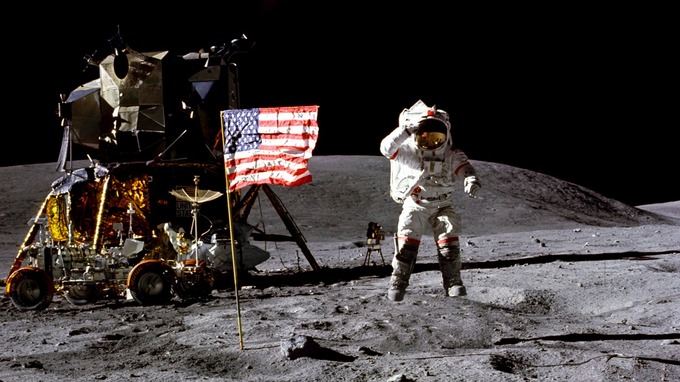 Mr Young's 42 years as a Nasa astronaut is longer than any other astronauts', and he used his status to speak out about the space agency's safety policy, raising concerns after the 1986 Challenger launch accident.
"Whenever and wherever I found a potential safety issue, I always did my utmost to make some noise about it, by memo or whatever means might best bring attention to it," he wrote in his 2012 memoir, Forever Young.
Mr Young remained an active astronaut into his early 70s and held on to his role as Nasa's conscience until his retirement in 2004.
"You don't want to be politically correct," he said in a 2000 interview. "You want to be right."
Former president George HW Bush said: "John was more than a good friend; he was a fearless patriot whose courage and commitment to duty helped our nation push back the horizon of discovery at a critical time.
"To us, he represented the best in the American spirit - always looking forward, always reaching higher."
He added: "John leaves a tremendous legacy of accomplishment, in addition to his wonderful family. May his memory serve to inspire future generations of explorers to dare greatly, act boldly and serve selflessly."