Doing it in the bed is quite regular, but how about a nasty out-of-the-bedroom experience?
The lush to have sex at a new place makes it hotter- and better! The memories, the fun, the fear, and the thrill of making love at a new place spice up the act to a different level. Every once in a while you must have sex out of the room.
Ever fantasized about grabbing your partner and ripping all their clothes off at the nearest unattended spot?
We all have, indeed.
Let's discuss some of the most insane settings for sex ever. We cannot officially support the decision to have sex on these cheeky locations, but we can definitely encourage you to read these revelations- for a high sensual muse!
Hold your excitement.
We have compiled a list of 6 lustiest locations you should put on your sex bucket list for a crazy, off-the-charts experience. Read on for some great inspiration.
Parking Lots
A lot can happen in a parking lot!
Cars are some of the most ideal spots to grab a quickie! Getting on the backseat to have sex is a great option. You can also recline the passenger seat to share enough leg space. Try this with girl-on-the-top position for an erotic experience.
Don't forget to park your car in a dark and hidden space before you're completely lost in the act of love.
Dressing Rooms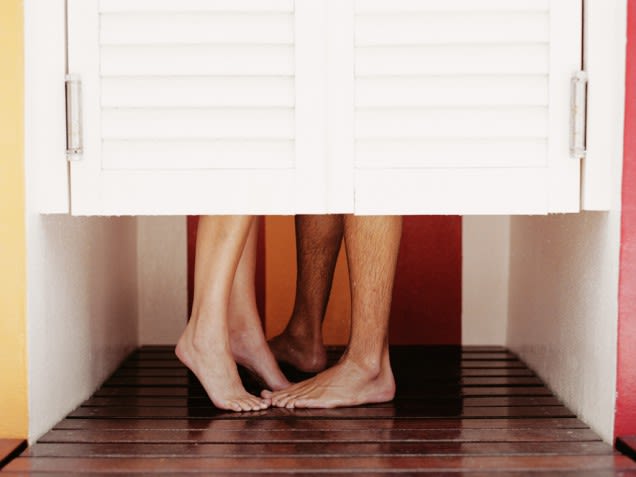 Undressing in Dressing Rooms is extremely sexy!
That wall isn't just meant for hanging your clothes on it. Push your partner against the wall and tightly place their lips on yours. Since you're screened in and there's not much space to move, we suggest you to keep your sex position as simple as possible here.
Remember- Not to get loud or noisy, there might be people standing outside.
Stair Case
This definitely takes a lot of skills!
Finding an isolated corner across the staircase sounds raunchy, but it's tough to have sex in there. Go doggie style and use the step below to stay steady while thrusting.
You'll never look at stairs the same way again. Period.
Showers and Bathtubs
There's something about it.
Everybody fantasizes to have sex in the water. Showers and bathtubs sound perfect for a steaming session. You can lather each other up to make the moments even more playful.
Get wet, get wild!
Sex-on-the-beach
The excitement of being fully out in the open is much higher than the fear of getting caught. Beach sex, as it's known, is inherently romantic!
Just watch out for sand getting into your tricky areas while you ride those waves.
Empty classrooms and Libraries
This is the most popular place to have sex. Wear a skirt or dress with no underwear to make things easier.
Also, check for the class schedules to make sure you don't get interrupted.
Feel good, stay safe!
Which is your most favourite place to have sex out of the bedroom? Which ones have you tried so far? Do share with us.
Also Read: 10 Stumbling Blocks Of dating A Hot Girlfriend
The post 6 Popular Places TO HAVE SEX. WOW! appeared first on MeanDate.