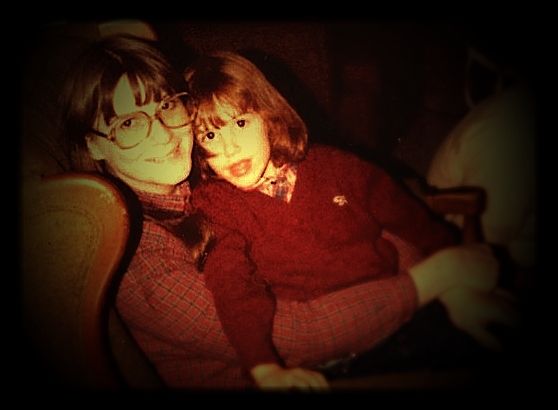 To My Mama With Love
~ ~ ~ ~ ~ ~ ~ ~ ~ ~ ~ ~ ~

He who dwells in the secret place of the Most High
Shall abide under the shadow of the Almighty.
I will say of the Lord, "He is my refuge and my fortress;
My God, in Him I will trust." Christ is our refuge and fortress, our shelter in the midst of life's storms. In Him we garner strength and grace, sufficient for the day's troubles. He is our everything, in life and death, in light and darkness, in calm and tempest, in plenty and want. To whom can we go but to Christ, the Son of the living God, who alone has the words of eternal life.
Mama, I want you to know how dearly Loved and appreciated you are. In the course of my life you have approached the throne of Grace on my behalf in tears and supplication, pleading for grace and mercy, for wisdom and patience, for a once wayward child to return home. You have loved me in the most difficult times and held me up when I had neither strength nor will to live. You have shown me the love of God in ways too numerable to count.
You may never know this side of eternity how much you have blessed and enriched the lives of many. Or to what extent God has used your life and words in writing His story across time. To this I can only say how much you have meant to me. Mama, you've stayed by my side, lifting me up in words of encouragement and in a flood of prayers. You have endured so much in your own life yet you put that aside to minister to me. I will never forget the love and strength emanating from you even in those times I took you for granted and never realized how much you meant to me. Christ is our rock, you are His servant and example.
We don't think ordinarily lived lives to be much in the service of Christ's Kingdom, but I can assure you Mama that you have done so much more than you realize. Growing up, I understood the rudiments of the Christian faith as you would take me to Sunday school and worship service, often begrudgingly on my part. Looking back I realize how much the seeds you sowed have come to beautifully adorn Christ as the Holy Spirit watered and nourished that which you planted.
You have Taught me the love of Christ, in patience and compassion. Although it took years to take root, you have given me the greatest thing a mother can give–a godly heritage. You may not think so, you may think you have failed me in many ways, you may think you were less a mother than you should have been. Mama, you were just what I needed. In your weaknesses, in your failings, you have taught me that Christ is my all and it is to Him I should place my trust, my everything. You have taught me to flee to Christ in my weakness and sin. You have taught me to seek Him in all things, to fall to the throne of grace, pleading for mercy, and crying, "God, be merciful to me a sinner!" Mama, what better thing than this? Your weakness is God's strength and grace!
I pray that I may be more like you, to love my own children as you have loved me. Imperfect, but perfect just the same. I cannot express enough how much you have meant to me through the years and even more so now. The thought of losing you last month was so difficult for me. Your words telling me that I was a good daughter and mother meant so much to me but mostly because it made me realize all the more what a wonderful mother you are. How much I took you for granted. How much I wanted to tell you that I never took the time to express. But God had mercy on me, a weak and pitiful sinner. He granted me more time with you. I pray I will never again take for granted the loved ones in my life.
I am a great sinner but Christ is a great Savior. He has blessed me with so much, His grace raining down as a hurricane, upsetting the darkness my sin has wrought. He is building anew and clearing the wreckage. In His time, He makes all things beautiful. Mama, you are beautiful and with every day, as He brings you closer home, you are more radiant.
I pray that God will continue to grant me the strength and grace to get through the trials and afflictions He has been pleased to bring to my doorstep. As you have taught me, my weakness magnifies the greatness of the King. The storms are here but for a moment. He is bringing me closer home with every step, with every passing day. That day we shall celebrate in the company of our loved ones, in the company of our mothers, who have carried us to the throne of grace in waves of tears.
I love you, Mama.
~ ~ ~ ~ ~ ~ ~ ~ ~ ~
The post To My Mama With Love appeared first on Journey of Cross and Quill.