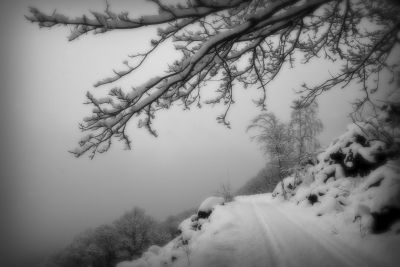 If we had no winter, the Spring would not be so pleasant: if we did not sometimes taste of adversity, prosperity would not be so welcome.
Anne Bradstreet
This past year has been the most difficult and the most blessed. Our family has experienced and continues to experience a stream of trials, afflictions, and dates with Murphy's Law. We are awash in them, and yet I count them as blessing. The grace and mercy of our Sovereign Lord drive my contentment. It is not to say that the difficulties we've faced are made easy over time or devoid of pain. On the contrary, my soul is worn, my heart vexed. I am driven to my knees, to shelter in the arms of our Almighty God. But it is in these times He teaches me true contentment. I can honestly say I am more blessed and content in this time of trial than I have ever been in time of peace.
The Apostle Paul was no stranger to affliction. Yet through it all he Learned to be content in all things. There is a peace God gives, the peace of God that passes all understanding, guarding our hearts and minds through Christ Jesus (Philippians 4:7).
It is this peace that allows me to glory in God despite suffering, despite heartache, despite the difficulty. I can endure the storms because He upholds me. I can tread the desolate valleys because He is my Living Water. I can breathe because He is the Breath of Life.
When others ask me how I am fairing, I am able to assert that I am doing well. And I am. Circumstances do not define who I am in Christ Jesus. He has taken a broken, selfish, and prideful woman, in whom there is nothing that would cause Him to love, and yet has chosen to wash and adorn me with His righteousness. What more can I, a sinful creature, rejoice in? He owes me neither mercy nor Grace, yet bestows both. Who am I to complain of my circumstances? What is it to endure trials in the presence of the One who has endured all? My focus must move from my suffering to the glorious majesty of Christ Jesus.

If the sun of God's countenance shine upon me, I may well be content to be wet with the rain of affliction.
Joseph Hall
It is the desire of my heart to glorify God in all things, even in weakness, suffering, and loss. The tempests are but a stage to proclaim the beauty and majesty of Jesus Christ. Let the darkness be pierced with the light of His gospel. Let the world know the hope found only in Him. Afflictions are the vehicle by which Providence works in and through us. Should I pray that God remove the very thing He moves to glorify Himself? May it never be! Though He slay me, yet I will trust in Him!
In the midst of the furnace I am content. I have learned more of the sweetness of my Beloved. I have learned that I am a great sinner and He is a great Savior. I have learned that Afflictions are the wheels of His Providence. I have learned to trust the great Shepherd who leads me through the darkness. Afflictions are beautiful as seen through the eyes of a Sovereign God. Were it not for the hard frosts of winter I would not know the beauty and warmth of the spring.
To know that nothing hurts the godly, is a matter of comfort; but to be assured that ALL things which fall out shall co-operate for their good, that their crosses shall be turned into blessings, that showers of affliction water the withering root of their grace and make it flourish more; this may fill their hearts with joy till they run over.
Thomas Watson
~~~~~~~~~~~~~~~~~~~~~~~~
Image courtesy of FreeDigitalPhotos.net
The post The Hard Frost of Winter's Spring appeared first on Journey of Cross and Quill.