When it comes to festive celebrations of all sorts and sizes, a platter or bilao of pancit noodles is sure to grace and delight at the dinner table. A thoroughly filling noodle dish that caters to all occasions and budgets, it is no wonder that pancit is an all-time favorite among Filipinos all over the archipelago.
In celebration of this versatile noodle specialty, the leading food brand Good Life, in partnership with 77-year-old Kamuning Bakery Café in Quezon City, holds its first ever Good Life Pancit Festival. This grand culinary event will showcase the different kinds and varieties of Pancit dishes across the regions in the country.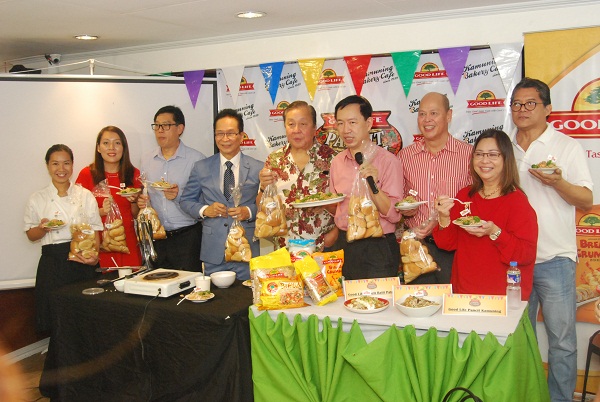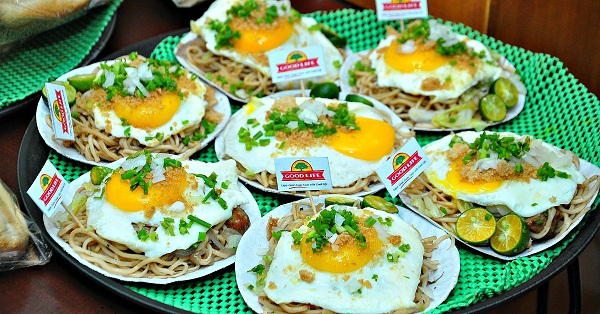 The Good Life Pancit Festival is the brand's way of recognizing pancit as a significant part of the Filipino diet and countless family meal celebrations. It will also serve as a vehicle for the Asian brand to encourage Filipino consumers to try out new noodle dishes, flavors, and explore variety in their choices.
To brief and engage food connoisseurs about the festival, Chef Gigi Angkaw and award-winning Chef Claude Tayag, two of the foremost celebrity chefs in the country, will give talks about the flavorful evolution of pancit, and the different kinds of the noodle dish in the Philippines.
Another highlight of the festival is the cooking demo that will give a rare opportunity to the foodies to better grasp useful cooking tips and learn how versatile Good Life Egg Noodles is when cooked with different pancit recipes whether the noodle dish be fried, stir-fried or a soupy noodle course.
Chef Mitchie Sison, an executive chef of a popular commissary, will be rendering her own version of Pancit Batil Patong and La Paz Batchoy; while Chef Gabriel Apan, one of the chefs of Kamuning Bakery Cafe, will prepare the newest pancit variety dish of the café, "Pancit Kamuning", which will be launched also using the Good Life Egg Noodles and Good Life Bihon as key ingredients.
Cooking up a new delicious legacy
With all the pancit noodle dishes that Filipinos love, this year at the festival, another foodie destination and institution – the 77-year-old Kamuning Bakery Café in Quezon City – will add to the growing list its own rendition called "Pancit Kamuning," that Chef Apan will prepare.
Apart from the mixed canton and bihon noodles, what makes Pancit Kamuning deliciously different from its counterpart is the combination of traditional and modern ingredients with a serving of the famous pugon-baked Kamuning pandesal as the side dish. The said noodle dish of Kamuning Bakery Café was discovered accidentally during an afternoon merienda meeting.
"We requested for a merienda snacks of Pancit Canton and Bihon with pandesal. And the bakers and staff suggested that mixing the two kinds of noodles is fun, and then came up with a unique blend of noodles now known, as 'Pancit Kamuning'. And we'll start to add this on the café's regular menu offering and we hope people would like this unique and new variety of pancit. We envision that this would be one of the best-selling food on our menu," said the bakery owner and food lover Wilson Lee Flores.
Good Life is a homegrown brand of Fly Ace Corporation, one of the country's leading food and beverage companies today. "We are honored to become instrumental in recognizing pancit as a rich culinary heritage in the Philippines through the Pancit Festival. We want Good Life to become part of many Asian meal celebrations, as it enjoins and inspires more food-loving people to make their usual everyday dishes taste more special for the whole family.", Fly Ace Corporation General Manager Ramon Daez concludes.
The post First Ever Pancit Festival Hosted By Good Life At Kamuning Bakery Cafe appeared first on Mommy Bloggers Philippines.