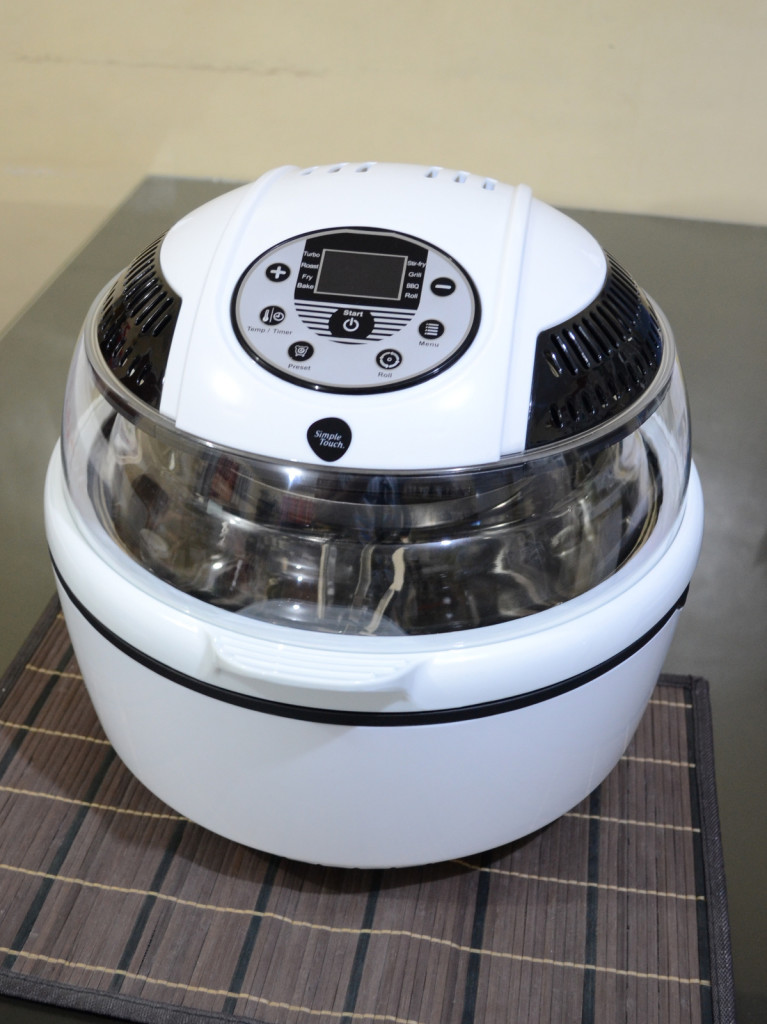 For those who are not familiar with air fryers, let me share with you some basic information. An Air Fryer is a revolutionized kitchen appliance that circulates hot air inside the cooking chamber. It has an exhaust fan that regulates airflow to allow heated air to pass through every part of the food.
Compared to a convection oven, air fryers use Rapid Air Technology to cook food 50 percent faster and 80% lesser fat. Air fryers requires a very small amount of cooking oil that can render food perfectly browned and crisp.
You don't worry about burning or damaging the unit from constant use because it has a cooling system that allows fresh air to pass through to help cool down its internal parts.
Now that I have given you some ideas on what an air fryer is, let me share with you another wonderful kitchen appliance from Simple Touch-the 360° Rotisserie Multi Air Fryer. For now it has 3 air fryer variants and we are going to review the one with the digital panel, the AW-3301A model.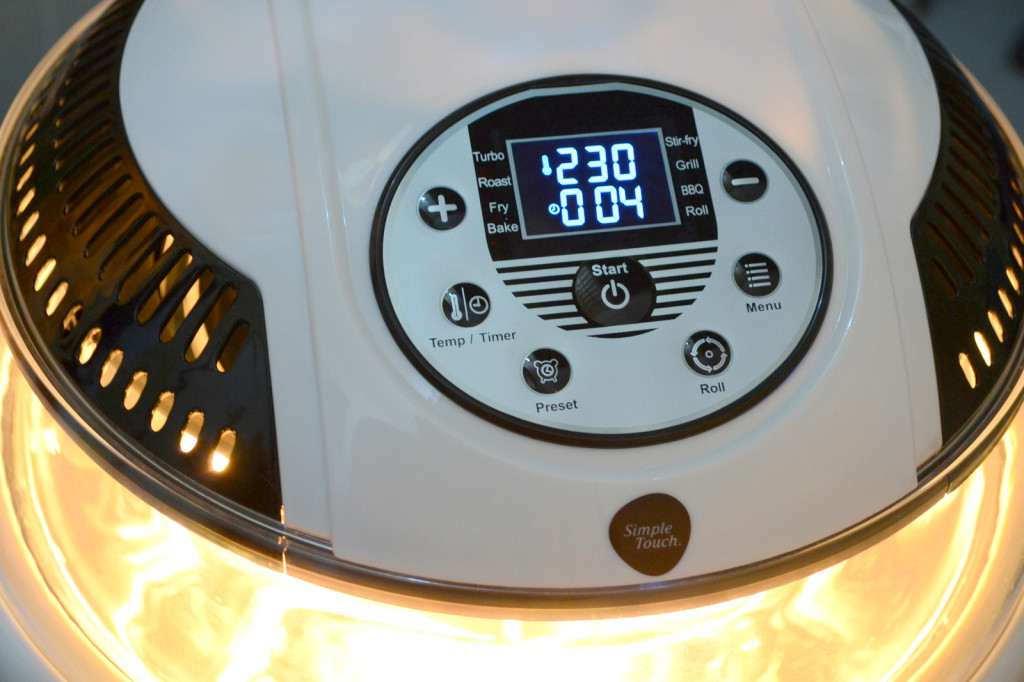 You may ask why 360°? It is because this air fryer allows food to rotate at 360° to ensure a more even distribution of heat and less turning of food to the other side.
The AW-3301A's cover has a double seal glass that allows you to view what's going on inside the chamber. You may notice a bright light inside the chamber that dazzles, this is while cooking in a low-light room. Outside is made up of Polycarbonate plastic which is considered safe by the U.S. Food and Drug Administration in food-contact applications.
On the digital panel, there's a quick cooking preset for basic recipes but you can still use the manual mode for a more accurate setting. It has timer/temperature control and the 360° Rotisserie function during cooking.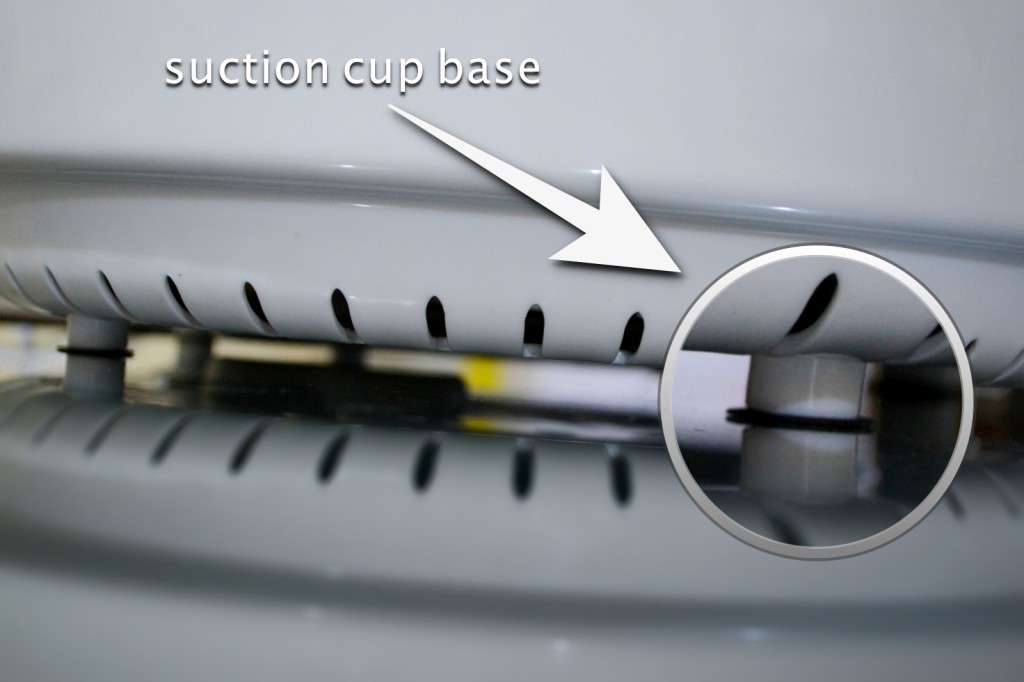 I like the suction cup base because it prevents the air fryer from moving while cooking especially if you place it in a slippery surface.
Now what are the type of foods the AW-3301A can cook? Here are some:
Roasted chicken (25-45 min)
French Fries (15-20 min)
Fish (10-15 min)
Coffee Beans (15-20 min)
Cake (15-20 min)
Pizza (10-15 min)
Steak (12-16 min)
Toast (5-8 min)
Bread (15-20 min)
Pop Corn (12 min)
It comes with standard and optional cooking accessories like the Food/Skewer Roller, Poultry Fork, Baking Pan, Steak Roller, Steamer Pan, Low/High Rack and so on.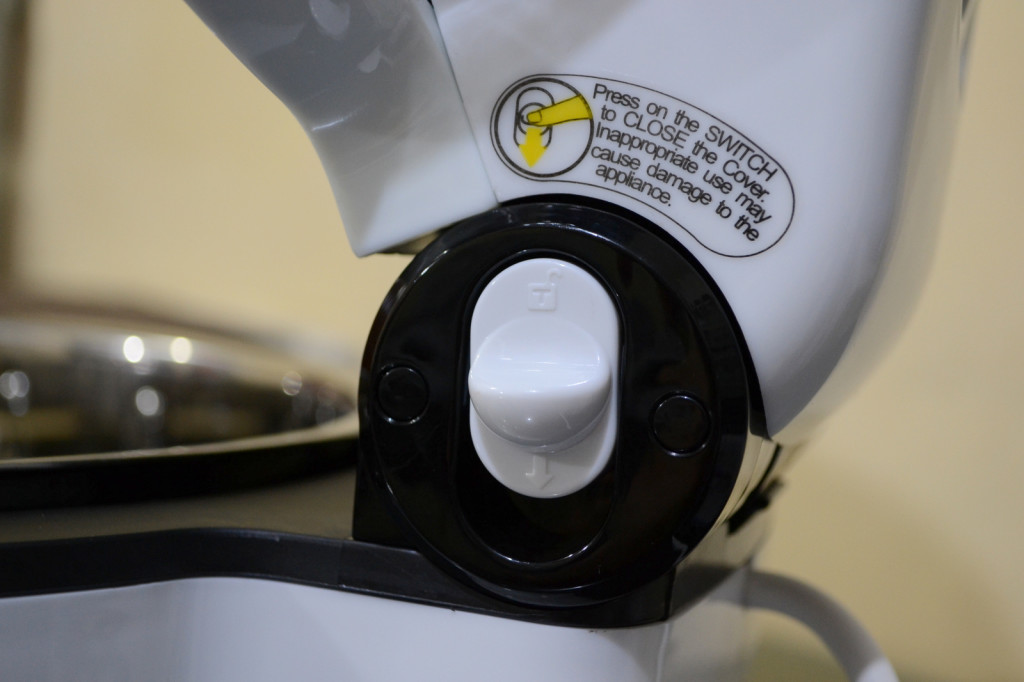 To open the lid of the unit, you will hear a "click" when it reaches its maximum angle and will go on safety lock. This allows easy placement and transfer of food without holding the lid handle and protects the lid cover from sudden dropping.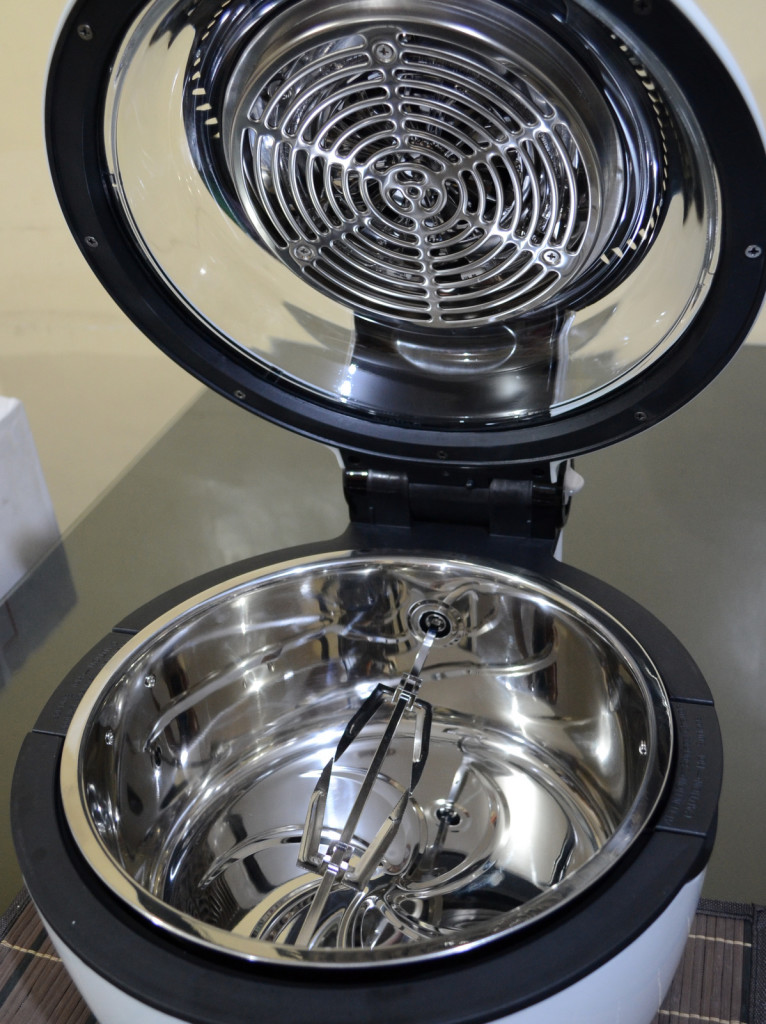 The circular pot design and fan mounted beneath the cover which blows hot air creates a tornado-like flow of heat that guarantee quick and evenly cooking.
The metal bowl in the photo is where the excess oil from food goes. It comes with a bowl handle on both sides to protect your hands from the hot surface of the bowl when handling.
A whole chicken fits perfectly well on Simple Touch's Air Fryer and it does not touch the blower and bowl while using the rotisserie.
Our kids love chicken so we decided to cook a roasted chicken for them. We marinated it overnight and the next day is cooking time with the Simple Touch Air Fryer. Poured some few cooking oil on the chicken and placed it on the poultry fork to hold it steady. We did not use the preset settings because the instructions says cooking time varies considering the weight and size of food. So we went to manual mode instead with temperature of 200° Celsius and timer to 60 minutes.
After few minutes, you can see through the glass cover that some oil are already coming from the chicken and several minutes more, it already starts to turn brown. We noticed some random switch-off of the light while cooking and according to the manual, it's a pause when a certain temperature is reached then resumes after the temperature has dropped.
When it reaches the timer you set, it gives a sound alert to check your food.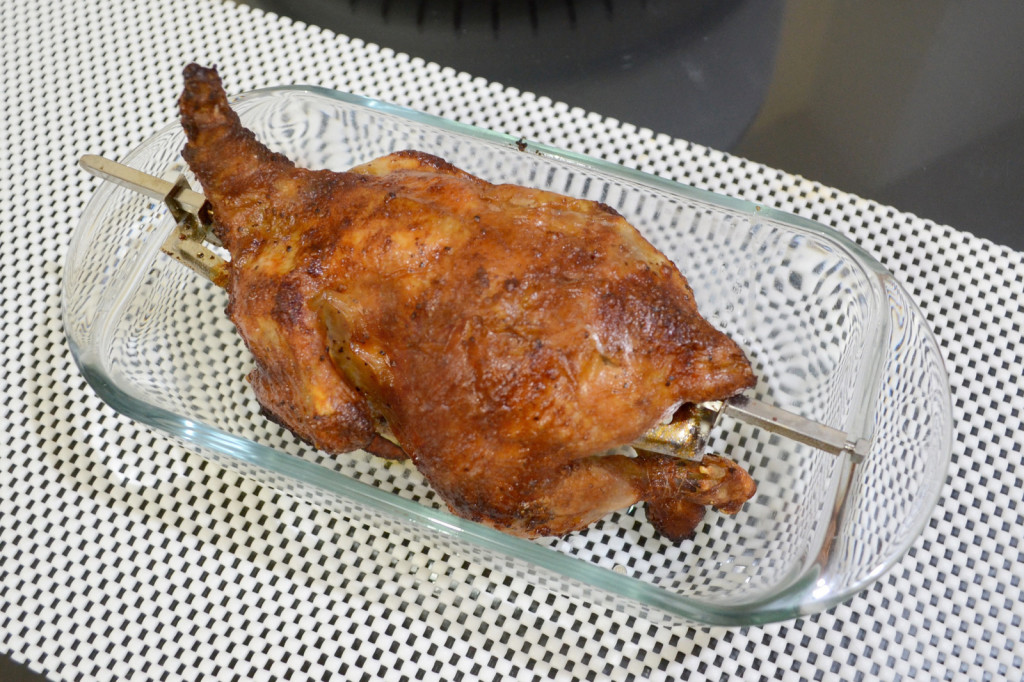 Our finished product: Lemon and Pepper Roasted Chicken! So mouth-watering isn't it?
Then comes to least exciting part-washing and cleaning the dishes. With the AW-3301A, the oil residue in the metal bowl were easily scrubbed off after soaking it with water and dishwashing liquid. The metal bowl was back to it's shine again.
You can never go wrong with the Simple Touch 360° Rotisserie Multi Air Fryer mainly because of its smart and durable design that renders fast and thoroughly cooking of food. It's also possible to cook two levels of food at once. You even get 80% less fat because oil drips off while cooking.
Now that's a quick and healthy way to cook your food!
Standard Retail Price of of the Air Fryer is Php7,999.95. This product is exclusively distributed to all S&R branches only.
You may check more product details and Simple Touch latest appliances in:
Website: http://www.uniglobelifestyle.com/
Facebook: https://www.facebook.com/simpletouch.ph/
As reviewed by TweenselMom.com
The post Simple Touch Rotisserie Multi Air Fryer – Fry Foods Without Oil, Cook And Bake Easily appeared first on Mommy Bloggers Philippines.