For most of us caring parents, we deem our child's Vaccines as very crucial to our child's health. We invest our hard earned money to make sure that we follow the doctor's advise and Vaccine schedules. But along the way, we find that these vaccines are very expensive. Some parents may even delay or forego the vaccine shots because of their steep prices. But foregoing or delaying vaccines can be very dangerous. In fact, dangerous is already an understatement.
Last March 19, mommies from Mommy Bloggers Philippines gathered together in an intimate "Knowledge Sharing" event at The Linden Suites in Ortigas, Pasig City. With us was Dr. Maria Kitts Sarte of Medecins San Frontiers (Doctors Without Borders), a pediatrician and a dedicated member who had been to various countries to offer assistance to people in need as part of MSF's main mission. Dr. Kitts helped all of us mommy participants to be enlightened in the current situation of our country in terms of the numbers of childhood pneumonia cases and the current prices of pneumonia vaccines.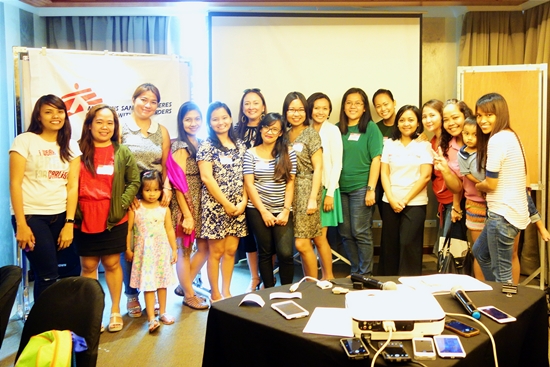 Present at the Knowledge Sharing with Dr. Kitts Sarte of MSF and Baikong Mamid Senior Communications Officer – Southeast Asia are Mommy Bloggers Philippines Members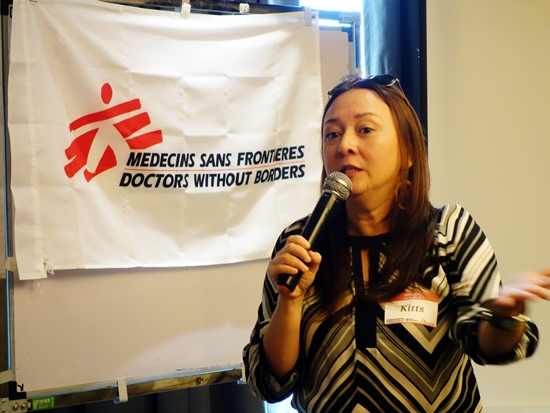 Dr Kitts Sarte of Medecins Sans Frontiers (Doctors Without Borders)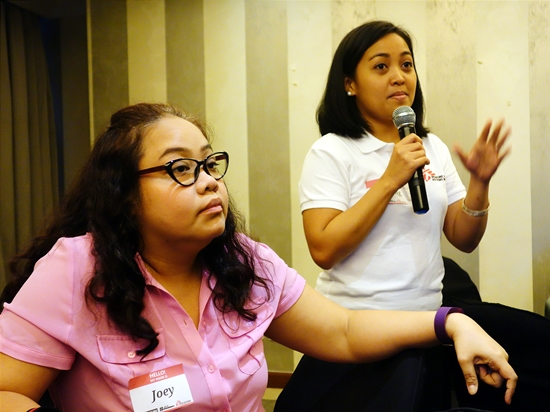 Mommy Blogger Joey Tibayan and Baikong Mamid Senior Communications Officer – Southeast Asia MSF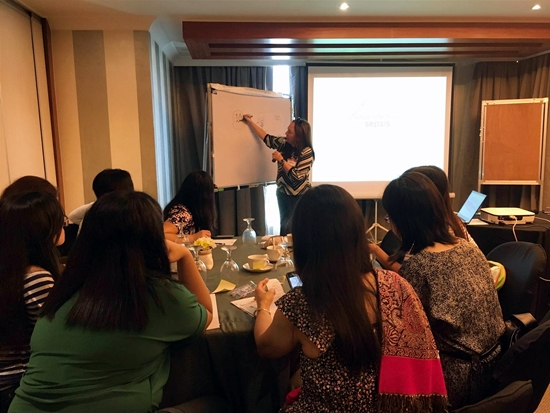 Knowledge Sharing
From MSF's data:
1.1 million children under 5 years old die of pneumonia every year

That is 18% of all deaths of children under 5 years old worldwide

The Philippines is one of the 15 countries that together account for 75% of childhood pneumonia cases worldwide.

Among children under 5 years old, pneumonia is the leading cause of mortality.
In Regions VI (Western Visayas), VII (Central Visayas), and VII (Eastern Visayas), the total number of children under 5 years old with pneumonia that have been seen and given treatment from January to December 2012 were 89,221 and 85,923 respectively (WHO data).
PCV introduction in health centers

2007

: WHO recommended pneumococcal conjugate vaccine (PCV) for inclusion in national immunization programmes

2012

: 88 countries had introduced PCV into their routine immunization schedules, including 23 countries with Gavi support

2014

: Philippines first implemented PCV in CARAGA and ARMM regions

2015

: Expanded to 12 regions except NCR, Region IV-A (CALABARZON), and Region IV-B (MIMAROPA)
According to DOH data, this is the 2016 price offered for the PCV:

Pfizer

Vial: US$15.37 per dose (PHP2,153.00 for 3 doses)
Pre-filled Syringe: US$14.99 per dose (PHP2,100.01 for 3 doses)

GSK

Vial: US$ 14.12 per dose (PhP1978.21 for 3 doses)
Pre-filled Syringe: US$ 14.50 per dose (PhP2,031.45 for 3 doses)

This PCV is given for FREE in government health centers except NCR, IV-A and IV-B. The Philippines is not GAVI eligible country. The country is under the Middle-Income Country category.
The simple math:

1,782,981

(number of children born every year based on NSO 2010)

3.6 million

poor children <5 years old (based on National Household Targeting System 2011)
Multiply with

P2,000

worth of 3.6 million children =

~P7.2 billion
Differences in pricing

Gavi-eligible countries (low income of $1,035 or less)

Purchase through UNICEF supply channel
US$3.50 tail price (per dose)

Middle-income countries (income between $1,046 to $12,735)

GSK and Pfizer use differential pricing strategies like tiered pricing. Price are negotiated per country. One country may pay more than the others for the same product. No data transparency.

Why $5?

The current price is very expensive.
GSK and Pfizer have already reaped more than $23 billion in sales
Manufacturer Serum Institute of India has publicly stated that it plans to sell the vaccines for $6 for all three doses when it will be out in the market years from now.
Lowest global price provided to poorest countries is $10.00 for three doses. But Gavi evaluation of the price (2012) concluded it's paying well more than the cost to make the vaccine.

What is #AskPharma Campaign?
#AskPharma is the official hashtag to use for everyone who wants to be involved in this national effort to pressure the pharmaceutical companies to lower the price of pneumonia vaccines. From the data provided above, lowering the price to as low as P200 per shot is very possible. As per additional info from MSF, Vaccine manufacturer Serum Institute of India has publicly stated that it will sell the vaccine for $6 per child (for all three doses) when it brings its version of the vaccine to market in several years' time.
In 2013, Gavi, the Vaccine Alliance, released an evaluation that concluded the price it pays for the pneumonia vaccine is likely well above the cost to make the vaccine. In the meantime, Pfizer and GSK have already reaped more than $25 billion in sales for this vaccine since over the past five years, the majority from sales in wealthy countries.
This is also a campaign for the vaccine's price transparency or our ability to know how the pharmaceutical companies set the price of their vaccines. We just can't accept the numbers they set for the vaccines that are crucial to our children's health.
You Can Participate
Be one with thousands of individuals who already signed the petition for this campaign. Through your signature, you show your support and together, with the huge number of people who agrees with this call, we can show the world that we know our rights and that people who lead the big pharmaceutical companies will feel the need to listen to this call.
Sign up at AFairShot.org and share this article with your friends so that they will know about this movement and be able to support too.

Go to AFairShot.org to sign up and support the fight for affordable vaccines
ABOUT DOCTORS WITHOUT BORDERS/MÉDECINS SANS FRONTIÈRES (MSF)
Médecins Sans Frontières (MSF) is an international, independent, medical humanitarian organization that delivers emergency aid to people affected by armed conflict, epidemics, natural disasters and exclusion from healthcare. They offer assistance to people based on need and irrespective of race, religion, gender or political affiliation.
MSF was founded in Paris, France in 1971. Today, MSF is a worldwide movement of 24 associations, bound together as MSF International, based in Switzerland. Thousands of health professionals, logistical and administrative staff – most of whom are hired locally – work on programmes in some 70 countries worldwide. About 90 percent of MSF's funding comes from over 5 million donors worldwide.
MSF was the recipient of the Nobel Peace Prize in 1999 "in recognition of the organization's pioneering humanitarian work on several continents."

The post Fight For Our Right For Affordable Pneumonia Vaccine – Let's #ASKPHARMA appeared first on Mommy Bloggers Philippines.