Although the Marin County Fair doesn't take place until this summer, now is the time to start thinking about your entries for the fair's many competitions. The deadline for entry to all competitions is on or before Thursday, May 10, 2018 at 5 pm.
Children ages 5–18 can enter any number of Junior Division competitions, including arts and crafts, hobbies, cartoon art, performing arts, photography, and creative writing, not to mention traditional preserved food, horticulture, and floral categories. Do you have a prize-winning cow, goat, or chicken in the backyard? Kids can enter all sorts of livestock in the fair. Don't have a farm animal? Don't worry—kids can also enter their furry friends in the Guinea Pig, Rabbit, or Pocket Pet (mice, rats, hamsters, turtles, and other critters) competitions. 2018's special theme category is POPART—create a 2D or 3D work of art out of popcorn!
There's bound to be something for everyone in the family to enter. My kids always love entering something in the fair, and it's thrilling to see what kind of ribbon you've won when you finally find your exhibit on display.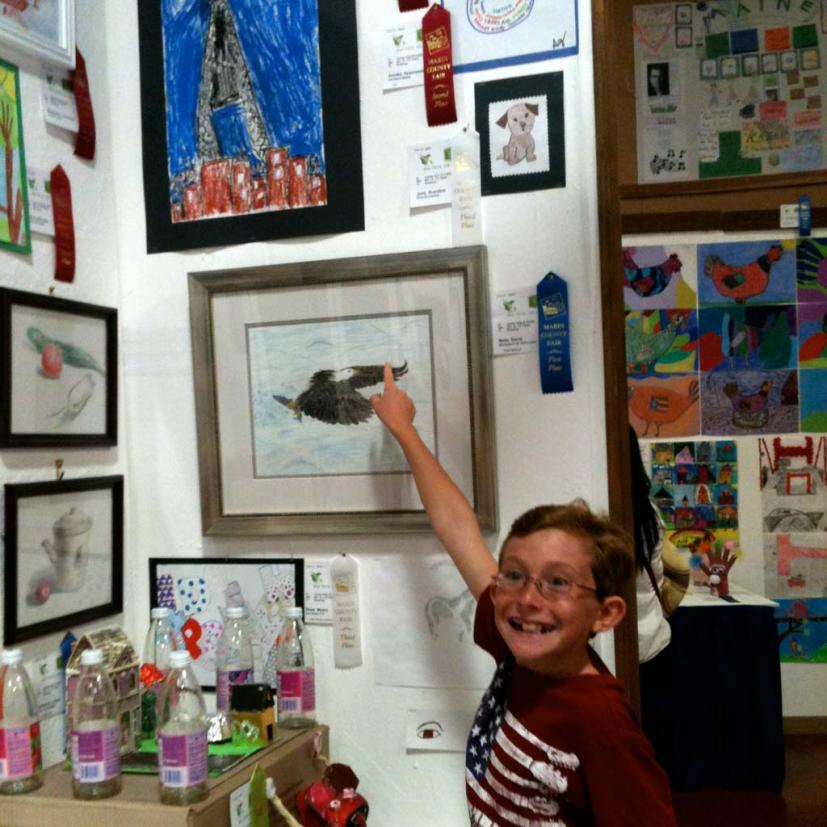 This year the Marin County Fair theme is "All for Fun | Fun for All", and it takes place June 30 to July 4 at the Marin County Fairgrounds near the Marin Civic Center in San Rafael.
Visit www.marinfair.org for more information and to download an exhibitor's guide, applications, and entry forms for your fair entries.
Geolocation:
POINT (-95.712891 37.09024)