Meaning and Origin
Franklin is an English name that actually started as a last name. The meaning of Franklin comes from the Middle English word "frankelin", or "free man."
Popularity
In 2017 the popularity of Franklin was not very high. The US Government statistics rank it at 287th of name choices.
Famous Franklins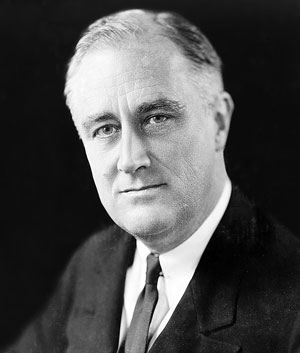 Franklin D Roosevelt 32nd President of the United States
There are many well-known men with the name Franklin. One of the most notable of these is Franklin D. Roosevelt. He was the President of the United States during the 1930s and 1940s and actually served four consecutive terms.
Franklin Pierce is another American president. His term was from 1853 to 1857. Unfortunately Pierce was not a very popular U.S. president during his lifetime and is not viewed favorably by most historians today.
Franklin Ramón Chang Díaz was an astronaut for NASA. Chang Díaz completed seven Space Shuttle missions. He is also a mechanical engineer who currently owns the rocket company Ad Astra.
Useful Resources
If you found this page useful see the rest of our website for more information on English boy's names.
The post Franklin appeared first on English Baby Boys Names | English Male Names and Meanings.