If you like Christian audio dramas then you will love the Brinkman Adventures. The Brinkman adventures are about real lives and adventures of missionaries and Christian Heroes. The Brinkman Adventures Season 4 takes you to places such as Cambodia, Middle East, Russia, the Congo, and more. You will be on the edge of your seat wanting to know what happens. This is something the whole family can listen too.
The Brinkman Adventures Season 4 is over 5 hours of listening. Each episode is roughly 30 minutes long. In this series you have stories that are inspired by Carl Raston, Nik Ripken, and more.
My favorite story was the Heart Story. It takes place in Russia. Demetri is a man that wants to teach his children the bible. Every morning he faces East and sings his Heart Song…it reminds him how Jesus will come back one day. One day there is a knock on the door asking if they could join his church…it was in his home. He was asked if the rest of the family could come. His house was filled with people who wanted to join his church. As the people are gathered at Demetri's house there is an officer who knocks on the door. He was told he started an illegal church. The officer hit Demetri and later had a heart attack. Talk went around to not mess with Demetri's God. There was another gathering and Demetri was arrested and put in jail. Every morning he continued to sing his Heart Song. He also wrote versus and put it on the wall. He was then beat by the guards. The prisoners didn't like it. Yet he still continued to do this for years. The guards could not break him and he wouldn't give in. One day they brought him into the interrogation room. He wanted to get out of there. He was to sign a paper saying he was not a christian but he was trying to destroy the USSR. He told them he would sign it tomorrow. He prayed that night like he failed God, his family, and himself. His family had a sense that they needed to pray for Demetri. In the morning he woke up with strength and he refused to sign the papers. He told the guards that he was lied to. He knew that his wife and son was alive and that his family was still in Christ. One of the prisoners said that he was proud of him for standing up to them. Today Demetri feels like he is giving Jesus the biggest love offering by writing songs and verses he can think of. The guard was telling him that he was going to be executed. 1500 prisoners raised their hands toward heaven and began singing Demetri's Heart Song. Demetri told him he is the son of the living God and that Jesus was his name. They released him from prison and his family was so happy to be united with him.
This story really touched me. Demetri was a very strong man with very strong faith. He kept on showing his love for Jesus even when it caused him pain. He never gave up. To me you can be in the toughest situation ever, but you have to remember that Jesus is always with you. You have to keep the faith and just keep swimming.
We really enjoyed this season. The kids and I would listen to one a day. After we listened to each of these we had little discussions about what the story was about and what we learned from it. I really enjoy these conversations with my kids. You have to understand that my son is like a Prodigal Child and it's really hard to get him interested in stories like this. He sat there with the most fullest of attention just listening. We had to know what was going to happen next. In every story there is something learn.
For More Visit:
Facebook: https://www.facebook.com/Brinkman-Adventures-152895116079/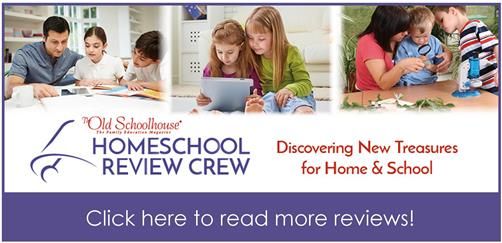 The post Brinkman Adventures Season 4 CD Review appeared first on SUPER MOMMY TO THE RESCUE.