My daughter and I enjoy reading. There are times that we read a Book together. We spend time taking turns reading each chapter. We recently had the chance to read the first two books in The Secret of the Hidden Scrolls series published by WorthyKids/Ideals. These books are perfect for kids ages 6 – 9.
The Secret of the Hidden Scrolls Book 1 and Book 2 were both amazing books. My daughter and I read them in two days. The books are very short. They are light hearted and funny. You will find the stories are adventures of things that happened in the bible. It is really important that….you don't mention your from the future, you don't try to change the past, you solve the riddle on the scrolls in 7 days or you might end up stuck back in time. We loved these books so much that we couldn't put them down. It took us maybe an 1 1/2 hours to read each books. They really keep you on the edge of your seat. You really want to know what happens next.
The Secret of the Hidden Scrolls Book One: The Beginning – Peter and Mary and their dog Hank were visiting their Uncle Solomon for a month. They got to hear stories about Uncle Solomon's archeological findings and see different discoveries. He told the kids about the Dead Sea Scrolls, and that he wasn't the chosen one to open them. That night the kids hear the lion's roar and they head to see the scrolls lighting up. They pick up the first scroll and it takes them back in time where GOD is creating everything. An angel named Micheal is watching to keep the kids safe. The kids got to experience the different days of creation. They enjoyed it so much they didn't really want to come back. While they were on this adventure they did run into Satan. Of course their faith was strong as he couldn't convince them to turn again God. They had to solve the riddle of the scroll and they only had 7 days to do it. Once they did return Uncle Solomon was excited and happy that they were the chosen ones. If you had to live each day as God created it you would find it interesting….When he created water there was no land at first so they were just swimming along until the Angel Micheal put them in a boat and they could sleep. So as each stage happened they experienced different things. It was rather cool to read!
The Secret of the Hidden Scrolls Book Two: Race To The Ark – Peter, Mary and Hank were still at Uncle Solomons house and it was raining for a couple days now. They went looking for the scrolls in hopes that they could go on another adventure. They had to listen for the lions roar for it to be time. This time they were taken to the time of Noah and the Ark. They did find a city and when they entered the city everyone was not happy. They were mean and rude and they were told they could do what ever they want to do. The only think that Dark Ruler said was a rule was to not mention the name GOD. Well the kids were in this city they did run into some really mean kids and a dog and they managed to escape. They were told that God is always with them. Again Micheal had saved them. They walked and walked this time and met Shem. Shem is Noah's son. Shem explained that there were no believers in God except for Noah and his family. The animals were heading to the ark. Peter, Mary and Hank stayed to help get things ready before the great flood. Of course as you can imagine there is great adventures with animals, the mean kids, and the dark ruler. The kids solve the puzzle and they end up back home safely.
I don't really want to tell you to much of what happened in these book because I think it would ruin the story. These books are very short and can be read in one day. The stories are really that good that you will want to read them for yourself. I know we can't wait until the release of the next book. This has become one of my daughters favorite series. This really is the first time that she would say lets keep going to read. Yes we have read other books we couldn't put done. We haven't read a book like this in a day before. That tells me she was really into it. She was very exited to read. She also did enjoy the illustrations in the book as well. The illustration definitely gave the story character.
Facebook: https://www.facebook.com/WorthyKidsIdeals/
Instagram: https://www.instagram.com/worthypub
Twitter: https://twitter.com/worthypub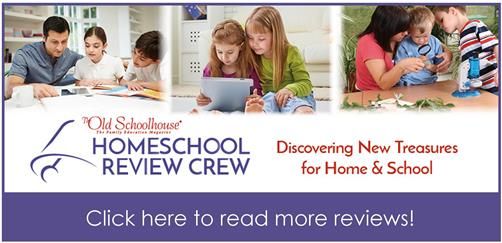 The post The Secret of the Hidden Scrolls Book Review appeared first on SUPER MOMMY TO THE RESCUE.