Lightning Literature & Composition grows with a child for each grade level. There are three components to these series: literature, grammar and mechanics, and composition. To me each lesson builds off another. There is flexibility in what they are writing. You will kinda see what I mean later in my review.
Grade 2- Each week you spend on a picture book. Each day for one week you will read the same picture book. You have different comprehension questions that are asked as well. You will also be working on grammar and mechanics, reading journal, student workbook pages, sentence puzzles, and some sort of composition. We are currently taking the option to read the chapter book Winnie The Pooh. There are 5 days worth of work. The 5 day is really just a catch up day or if you want to spend time reading books by that author for the week.
How We Used This:
I used this with my daughter. My daughters reading level is above 2nd grade and so is her grammar. However, she does fall behind and struggle with writing. So for us this was a good starting point as she really seemed to enjoy the picture books, the grammar and mechanics have been review to her, and the composition is something new to her. I think she is doing well with how things are being taught.
There are a few things that I really like about this curriculum. The fact that all the answers to the Student Pages are in the Teachers book. It breaks each day down and what your suppose to do. A place to write in answers to the reading comprehension questions. It explains what is to be done with the writing and composition. One thing I really noticed is that the writing is broken down in steps. It's not just assigned to you and you have to write it.
One of my favorite writings for my daughter so far was her first writing. It was an interview with an older person. The first step was to think about three questions that you would ask. The next day was the interview and taking notes. Then the next day was to write a rough draft. You needed to focus on the questions Who? What? Where? When? Why? and How? The the last day was to write the final draft. Each of the compositions is broken down! I absolutely love that as a learning tool….of getting your thoughts together before composing your draft.
One of the books we first started reading had to do with collections. The boy just wanted a collection of his own. He ended up cutting out words from magazine. He created sentences and stories with his word collection. Well now one of the things we do a lot is write down categories and list words. An example is Favorite animals, Hard Words To Spell, and whatever other groups we can think of. She picked this option over another option because it was less writing. Now she is finding out that it doesn't matter as we do have a writing each week.
The student pages really don't take a long time. I think it's the fact that she already understands the grammar and mechanics. In fact it really doesn't take us long to get through what we need to get through each day. I think we have spent roughly 45 minutes a day on this. Sometimes less depending on what is going on.
It is set up for 5 days. However, we spent 4 days a week on this. We have completed all assignments in those 4 days so there was no need for us to use it as a catch up. I give her the 5th day for free reading.
For More On Hewitt Homeschooling:
Facebook: https://www.facebook.com/HewittHomeschooling
Twitter: https://twitter.com/hewittonline
Pinterest: https://au.pinterest.com/hewittonline/
Google+: https://plus.google.com/118179952485411291615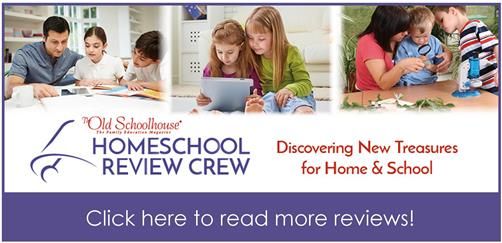 The post Lightning Literature & Composition Grade 2 Review appeared first on SUPER MOMMY TO THE RESCUE.