Do your kids like art? My kids absolutely jump at the chance to do any sort of art projects. My daughter and I have really been enjoying art lessons through ArtAchieve. We received the Entire Level II Set of lessons for this review. There is so much to love about this art curriculum. This level is geared towards ages 7 and up, however, I think these lessons are great for any age.
ArtAchieve is unique as it is can be used in other subjects and is cross curricular. So your not just getting out projects out of it. Your learning history and culture as your working through these projects. There are links were you can further your learning about the project you are doing. You can view these lesson in different ways: video, power point, or by print out. There is also a warm up page to print and complete. The nice thing is you also get a list of what you will need for each project. You will see the object you will be working on. Really it is that simple.
My daughters two favorite projects were: The German Nut Cracker and The Swedish Dala Horse.
How We Used This:

My daughter and I went through a lesson a week. We didn't do them in order. We picked and choose which ones interested her at the time. Last time we did the lessons we used the print out. This time around we have used the videos. I find them to be very inspiring as she is learning the history and fascinated seeing the objects. She really loved the different Swedish Dala Horses and it gave her ideas as to how to decorate. She also loved seeing the modern day German Nut Crackers as well. She said her favorite was Uncle Sam. Both of these were carved in wood. They were done in spare time after work as a hobby.
We started out by watching the video where we learned our history. I love that in the videos they encourage the kids to turn on music to work as well as not compare themselves to others. I also like the fact that they tell kids not to worry about their mistakes.
Once the video is done there is a warm up. The warm up is drawing lines that will be used in the actual drawing. It gives kids a sense of what they will be doing as well as what to watch for.
Once your done with your warm up you move on to how to draw out your project.
One your done drawing out your project you get to put color into your project. In both of these projects we used acrylic paint. My daughter is very colorful so she used many different colors. I like on her horse how she actually drew out the designs before painting. Once you add the color your done!
We also spent a little time on the cross curricular links. I really enjoyed them. In the German Nutcracker my daughter got to see the whole ballet. She has never see it before. She absolutely has always been drawn to the music. I hope to one day take her to see it. With the Swedish Dala Horse we had the chance to watch how they are carved. In each of the links there was something to cook. My kids love cooking. However, we didn't try any of them. I love how it combines geography, history, music, science, writing, and cooking. You really could spend a whole day doing it. It's a nice break from your regular studies. So I really appreciate the fact that those links are included.
I find the lessons to be very easy. I love that they show you how to draw it out step by step. Although my daughter is stubborn, or maybe to eager to draw and ignored some of the things that were said at times. For example, in the German Nut Cracker they have you visual your space with the head of the nut cracker. There is six different sections and well she drew hers to big. I just let her do it the way she wanted to, I would have liked for her to have payed more attention to the actual space she should have been using. It really is a good visual at how you draw. I also wanted her to have fun and enjoy the lesson.
As you can see there is so much to love about these art lessons. I think they are also challenging and inspire creativity as well. Everything you need for the lesson is right there for you. So you don't have to be an art teacher to teach these lessons.
For More on ArtAchieve Visit:
Facebook: https://www.facebook.com/Artachieve @ArtAchieve
Instagram: https://www.instagram.com/johnahofland @johnahofland
Twitter: https://twitter.com/ArtAchieve @ArtAchieve
Pinterest: https://www.pinterest.com/artachieve artachieve
Google+: https://plus.google.com/+JohnHoflandartachieve ArtAchieve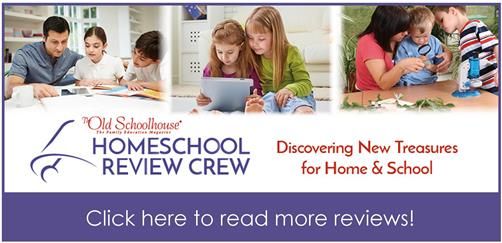 The post ArtAchieve: Level II – Art Lessons Review appeared first on SUPER MOMMY TO THE RESCUE.