Do you use unit studies as a way to teach? My kids absolutely love the different unit studies we have worked on. We do unit studies in both science and history a lot of the times. Depends on what we are working on. I recently had the chance to review a christian unit Study that covered many different subjects. We recently received a pdf review copy for Walking with the Waodani by Home School Adventure Co. This particular unit study is meant for middle school and up.
Walking with the Waodani has been a very interesting unit study for us. We really love learning about different missionaries and what they do. In the start of this unit study you learn how this study got started. In fact I found it very interesting and a very great opportunity for this young man. You get a perspective at what happened before and how God's grace have turned the Waodani people around. I don't want to say to much about that as really it what makes this unit study really touching.
This particular unit study covers history, geography, creative writing, and world views. You even get a chance to take a peak into life in Ecuador, the animals, the food, and so much more. I really enjoyed working on this with my son.
How We Used This:
I used this with my son and we spent a weeks on each chapter. We would start by doing the reading in the chapter. The readings cover a introduction, people & places, meals & markets, animals & agriculture, and worlds & world views. I like how each of them are broken down. Once we finished work on the reading we would do the worksheets that were provided in each chapter. There are notebook pages, were you answers questions to things you have read. There was some map work we had to do. There was a page to rate the recipes. Now I have to be honest. Some of the food mentioned I am not sure I could eat. It was very interesting learning about the foods over there. Especially with how they went hunting and fishing. We didn't try making the foods from Ecuador. We did try to make fish one night for dinner. It wasn't the fish from Ecuador but at least it still tied into the food groups. I think my sons favorite thing from this was to draw an animal that he learned about. He actually was really interested in learning about the animals and studying them a little more. The last work sheet is creative writing. Instead of making my son write it out. We did it verbally and made it conversation and I would help him build upon that.
The one thing I really did like about this was that at the end of each chapter they gave you more resources to study further. The resources were websites, links and books. We started with the websites and are working on watching some of the videos. The videos for us were a little harder to find as the library didn't have them. We have been slowly reading the books that were suggested as well.
Besides the animals, I think our favorite thing about the unit study was learning about Maverick, which was both a car and plane. It was built to help get through the harder parts of the jungle a whole lot easier. It helps getting people and supplies in and out. I don't think I heard my son giggle so hard before until he heard the fishing story.
The start of something that was a tragedy never stopped these missionaries from continuing. In fact I was amazed how at how God's grace turned the Waodani's around. Yet there are still great things that have been done and still need to be done.
For More On Homes School Adventure Co. Visit:
Twitter
Facebook
Pinterest
Google +
YouTube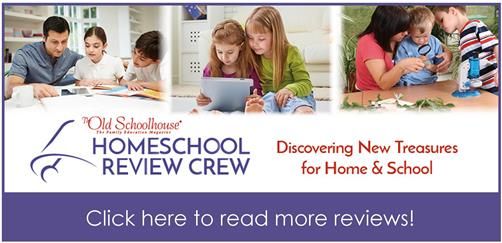 The post Walking with the Waodani – Unit Study Review appeared first on SUPER MOMMY TO THE RESCUE.