Books have always played an important role in people's life by entertaining or educating them. Even today, when information can be easily accessed on the Internet, books will answer cat owners' questions, help them better understand their kitty Behavior, and train us in the art of being a human and perfect cat parent.
You might not be surprised to know that our team, consisting of cat lovers and owners, is fond of reading every kind of book related to cat stuff. Our list features the best books with general introduction to cat behavior and care, as well as a section for kids and cat lovers. We hope this collection will melt your heart and will be the perfect read for novices and experienced pet owners.

Cat care and behaviour books
Pet owners can find lots of information or advice using their mobile devices, but if they want to invest in happy relations with a healthy kitty, a few excellent reference books on cat care and behavior must be on their reading list.

The Cat Owner's Manual: Operating Instructions, Troubleshooting Tips, and Advice on Lifetime Maintenance by by David Dr. Brunner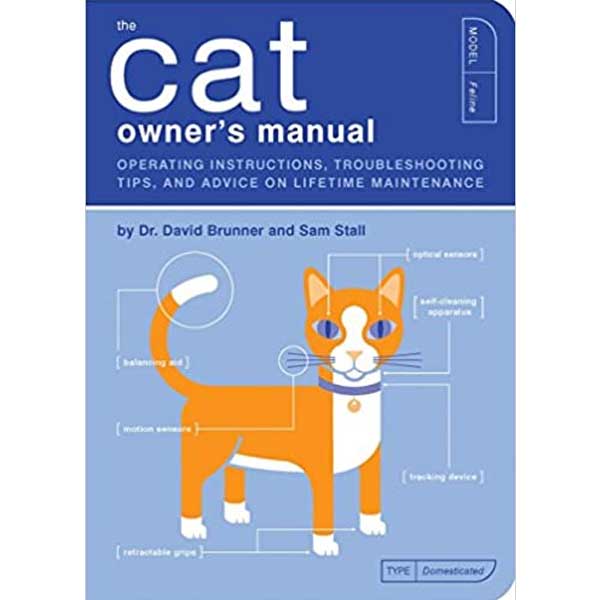 Even if you are an experienced cat owner, you will find answers to all your concerns in this book. Dr. David Brunner and Sam Stall, vets and cat owners, developed detailed instructions on how to solve "technical" problems with your model(s). What do you need to know about kittens and senior cat adoption, how to travel by car and plane, how to choose a vet or how you can help your model in an emergency – you will get answers in an informative and clear way. If you are not much of a reader, you will like the humorous illustrations and its handy format.

Cat Owner's Home Veterinary Handbook by Debra M. Eldredge, Delbert G. Carlson DVM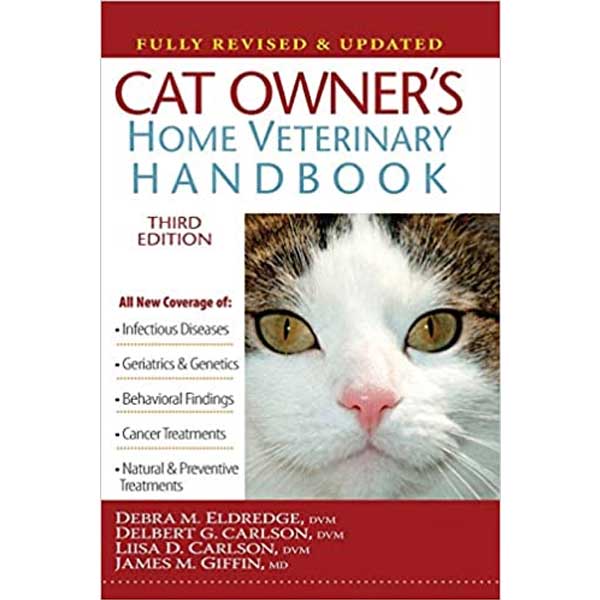 Cats are masters of hiding illnesses, and this reference book not only helps you recognize symptoms at the earlier stage but it covers all aspects of kitty's health in all stages of life such as nutrition, heart and dental diseases, dehydration or poisoning, and more. A practical and informative resource for every novice and experienced cat owner to have on hand to know how to help a furry friend and make their life longer.





Complete Cat Care: What Every Cat Owner Needs to Know by Bruce Fogle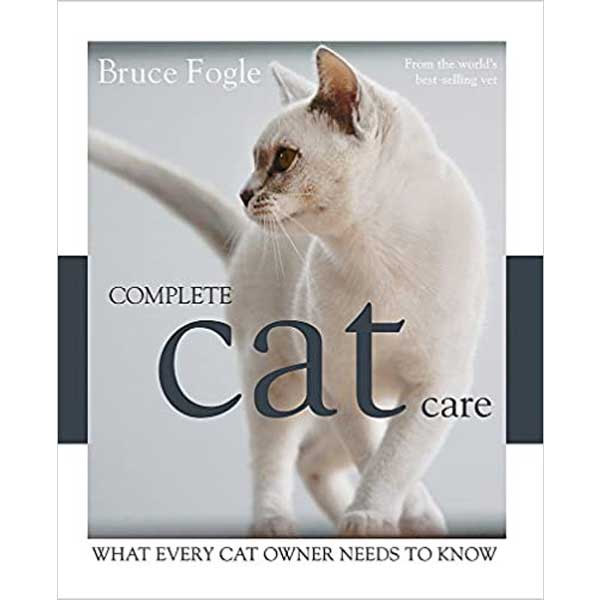 A reference book about complete cat care written by an internationally recognized vet includes awesome pictures of felines and will become a helpful source of information for inexperienced cat owners.








Your Cat: The Owner's Manual: Hundreds of Secrets, Surprises, and Solutions for Raising a Happy, Healthy Cat by Dr. Marty Becker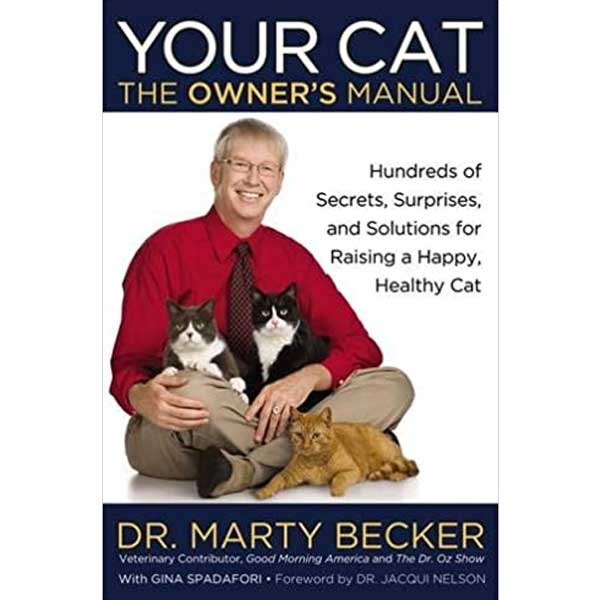 A great reference book by Dr. Marty Becker, a leading expert with over 30 years of experience in feline care, is based on a science-based approach and written in a lively and entertaining style. This owner's manual covers everything a cat owner should know to have a healthy and happy relationship with their feline companions. If you want to enter into a rewarding relationship with a fluffy friend, you will need to know everything about nutrition needs, their psychology and why cats need regular vet visits and examinations – this book by Marty Becker will be a lot of help.


The Cat Owner's Maintenance Log David Brunner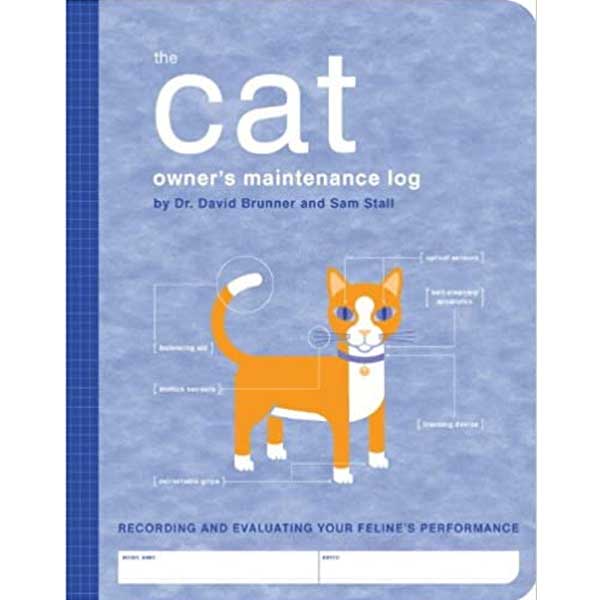 Even the life of the most organized cat owners can be sometimes complicated, and we need to track our kitty's history, vaccinations and weight changes, or document every vet visit to have all the important information in one place. Cat owners can record every event (and memories) using apps, single digital downloads (check out our Etsy shop with digital downloads for cat (pets) owners) or in this journal that, in some way, might be treated as another part of the "kitty's manual". The log can be used for years, and in the event of emergency, relocation, or "provider" change it will, be very helpful.


The Cat Owner's Problem Solver by Margaret H. Bonham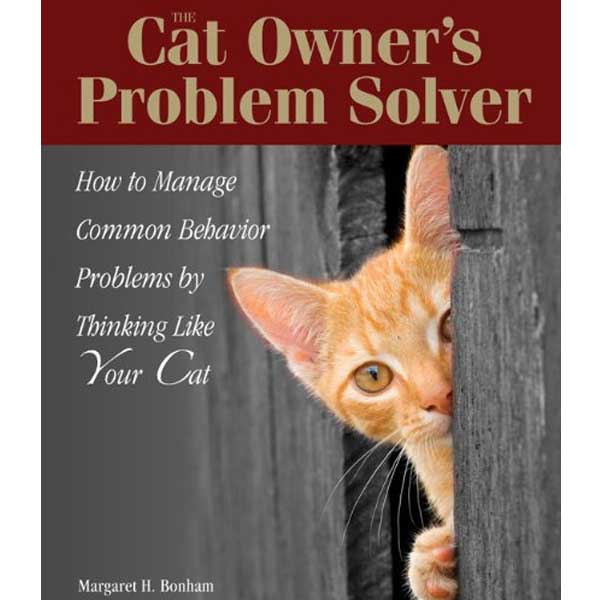 Every cat owner wishes to have a perfect cat, but even intelligent creatures, as cats are, need to be corrected. The cat psychology manual by Margaret H. Bonham, a world recognized pet expert, provides tons of ways on how to correct unwanted kitty's behavior such as scratching, aggressive behavior, spraying, or bringing in dead animals. If you are a cat owner who is searching for a good book about cat behavior, this guide will explain all of it to you e.g. the reasons why your little lion behaves destructively, how you can figure out what the pet wants to say, how to reinforce positive behavior and live in harmony with your feline companion.



Starting from Scratch: How to Correct Behavior Problems in Your Adult Cat by Pam Johnson-Bennett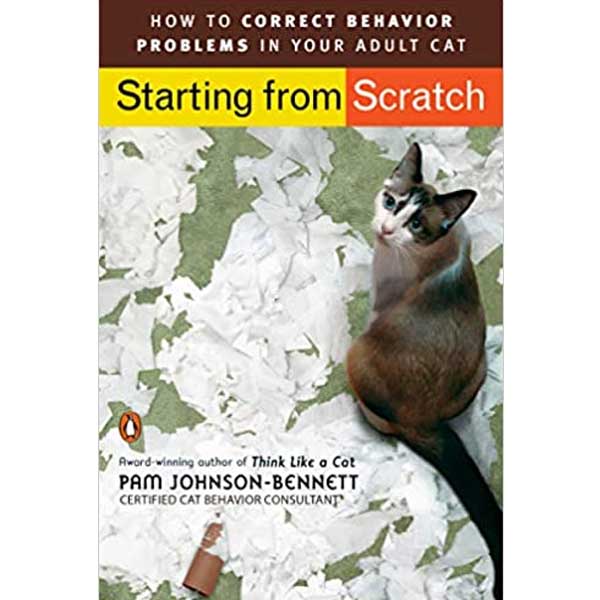 It is never too late to correct your cat's unwanted behavior, and you will find the best ways to modify bad behavior in Starting from Scratch by Pam Johnson-Bennett, one of the best and most well-known feline behaviorists. This book contains methods that work , helps cat owners understand cat's language, why their cat is fascinated with toilet water, is afraid of humans or aggressive during play, or when it's the right time to seek professional help. The guide will help you feel confident on how to modify your fluffy friend's behavior and is one of the best investments for a happy and harmonic relationship.



The Cat Whisperer: Why Cats Do What They Do and How to Get Them to Do What You Want by Mieshelle Nagelschneider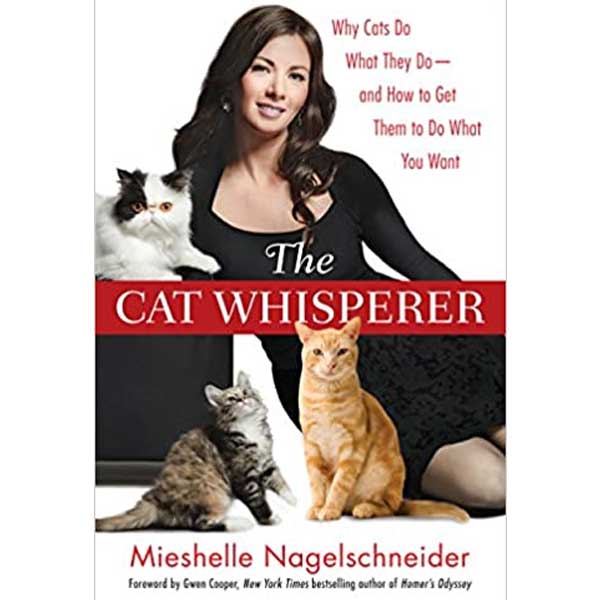 One of the most common misconceptions is that cats cannot be trained. If you still believe in it, buy The Cat Whisperer right now. Mieshelle Nagelschneider, the author with over 20 years of experience, knows how to help people to have a purr-fect cat and advises on litter box environment, how to achieve harmony in multi pet households, why pheromones (e.g.Feliway) might be powerful, how to create toys and a play routine, and much more.




Think Like a Cat: How to Raise a Well-Adjusted Cat Not a Sour Puss by Pam Johnson-Bennett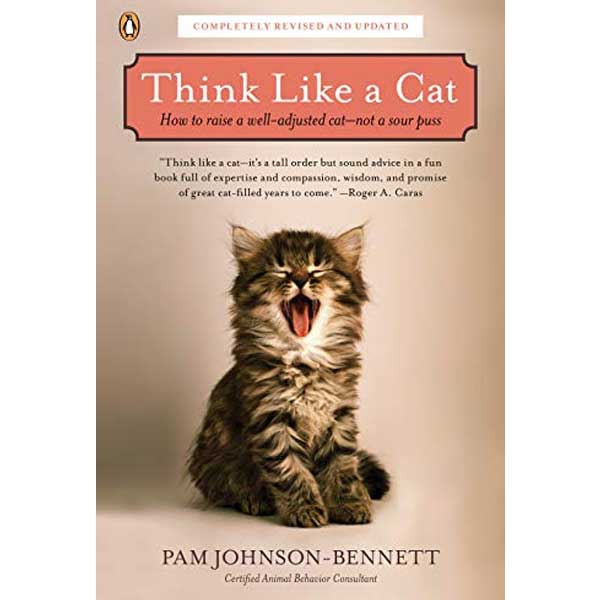 Even if you are an experienced cat owner, this book by Pam Johnson-Bennett will teach you a lot. Think Like a Cat answers tons of questions and shows how cat owners can modify kitty behavior and understand what their companion communicates. If you are a novice, you won't waste your time and will bring a well-adjusted and happy kitty. This book will also help experienced pet owners improve their relationships and avoid using insufficient methods and tools. If you want to look at the environment through your cat's eyes, then Think Like a Cat should definitely be on your reading list.



Total Cat Mojo: Everything You Need to Know to Care for Your Favorite Feline Friend by Jackson Galaxy, Mikel Delgado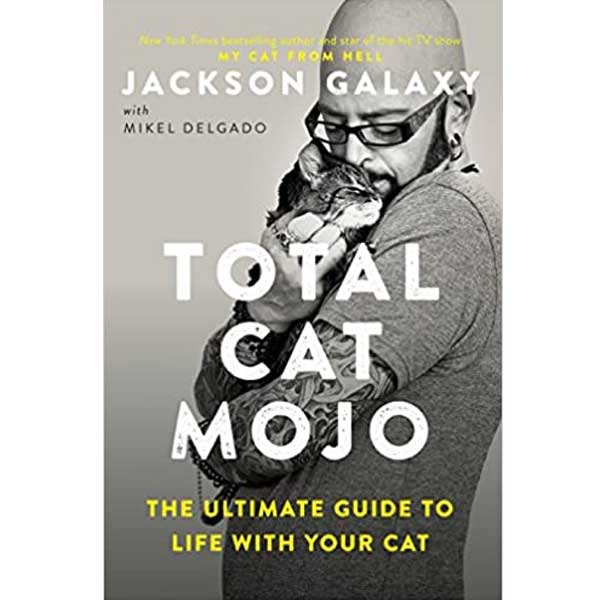 In his book Jackson Galaxy, an executive producer of show "My Cat From Hell" and author of New York Times bestsellers, takes an educated approach to cat behavior backed by his immersive experience of his work in shelters. Total Cat Mojo will probably help experienced cat owners more than novice or seasoned ones, and also will inspire all cat owners to encourage their cat to be a wild hunter and be confident in their territory.
The book also helps cat owners better adjust their house to kitty needs and avoid aggressiveness in multicat households. Being one of the most comprehensive guides, Total Cat Mojo discusses basic cat care, specific problems in behavior and tools and techniques to solve them.



Catify to Satisfy: Simple Solutions for Creating a Cat-Friendly Home Jackson Galaxy and Kate Benjamin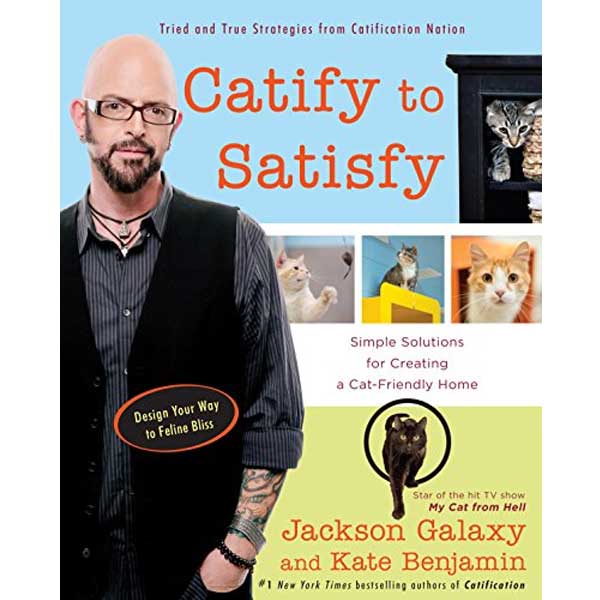 Catify to Satisfy: Simple Solutions for Creating a Cat-Friendly Home should be a must read for all cat owners who wish to modify cat behavior and have harmony in multi pet or multi cat households. The book, which we reviewed in this post, will show inspirational ideas from all over the world and how cat owners have turned their apartments and houses into an aesthetic cat-friendly paradise. Jackson Galaxy and Kate Benjamin explain their ideas about signposts and traffic management, include DIY projects without the need for advanced skills, and teach pet parents how to provide a happy home for feline companions.



The Complete Cat by Vicky Halls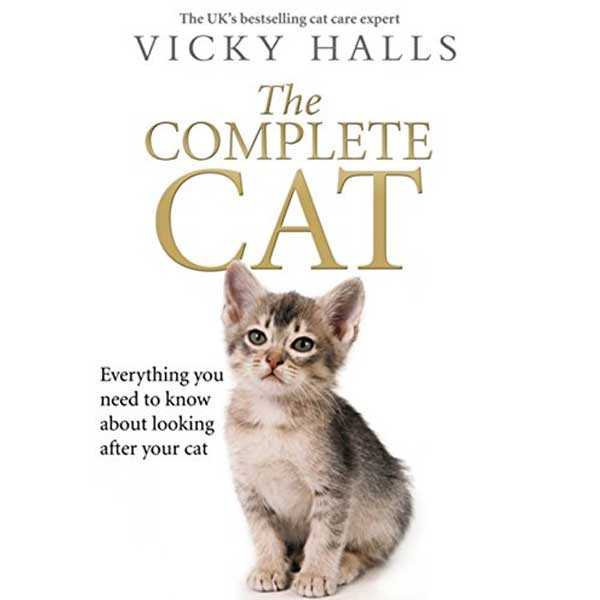 Vicky Halls, a well-known cat behaviorist, has addressed the reference book to cat owners who want to know more about proper dieting, cat care, misbehaving or aging. The Complete Cat is a good investment, particularly for novice cat owners.








Cat Detective by Vicky Halls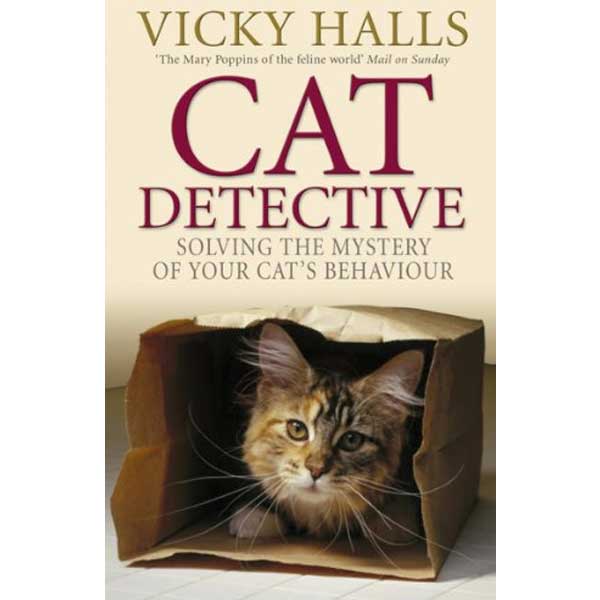 A great guide for cat owners who would like to understand the behavior of their little lion. Many experienced cat owners admitted that they also learned a lot from the book that in informative and entertaining ways illustrates behavioral problems and provides simple and effective techniques to manage the situation and modify unwanted behavior.






Cat Confidential: The Book Your Cat Would Want You to Read by Vicky Halls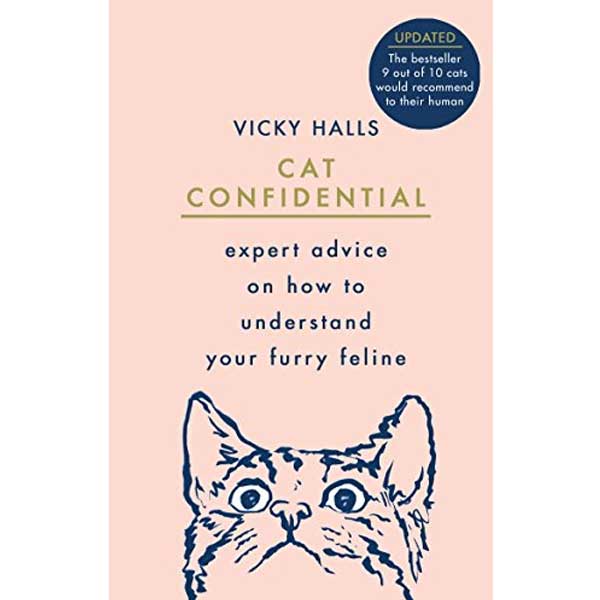 The book will be the perfect choice for cat mums and dads who search for practical advice and guidance related to different aspects of cat behavior such as aggression in multi-pet households (e.g. rivalry or bed-wetting), destructive or weird behavior (masturbation, wool-eating, etc). Cat Confidential also includes a few chapters dedicated to aging cats and their specific needs; readers will also like numerous and funny cat cases that the author has solved.





Caring for a cat By VetProfessionals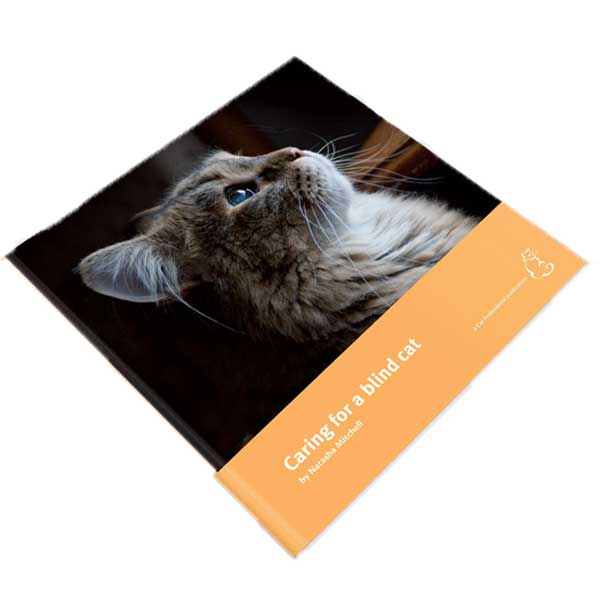 The series of books created by professional vets from the UK is a huge help and a great point of reference. Special books help cat parents understand health-related issues such as caring for a blind cat or one with chronic kidney disease, with hyperthyroidism, caring for older pets or overweight ones. A bundle is also available.






The Tenth Good Thing About Barney by Judith Viorst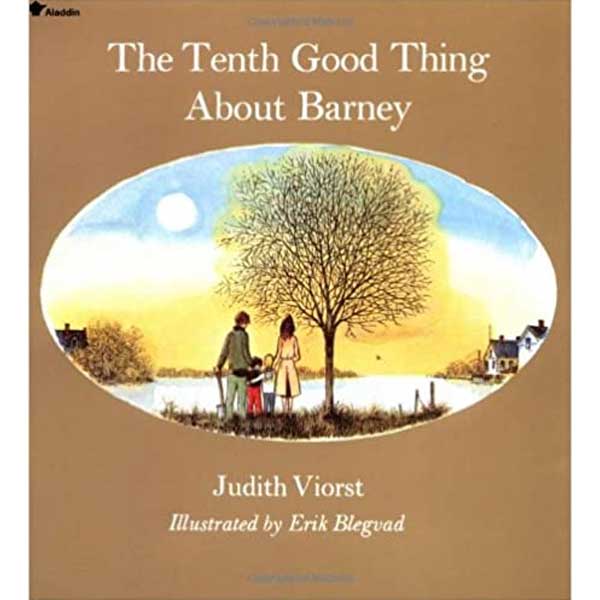 Unfortunately, our fluffy balls also get sick, older, and die. These moments are very hard for cat owners, and their friends and family cannot sometimes find the right words to support them. What is more, most adults struggle with how to share this sad story with their children. The Tenth Good Thing About Barney, also recommended by Cornell University, College of Veterinary Medicine, is addressed to children to help them cope with cat loss.





Remembering My Pet: A Kid's Own Spiritual Workbook for When a Pet Dies by Nechama Liss-Levinson, Molly Phinney Baskette, Lynn L. Caruso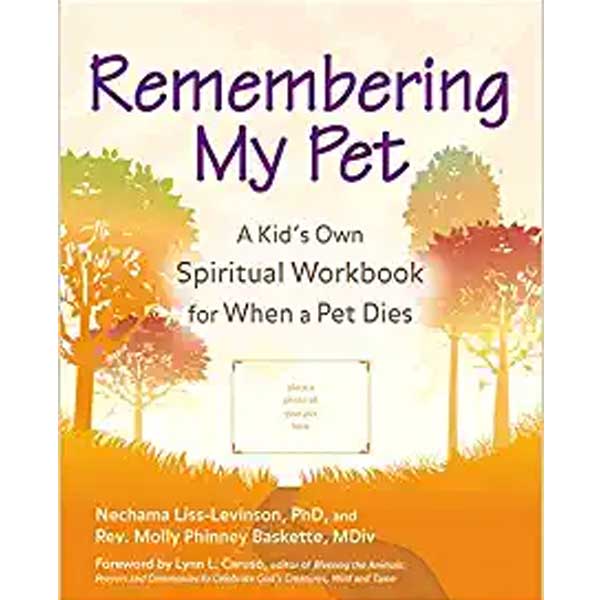 A spiritual workbook to help children aged 7-13 accept pet loss and express and understand their feelings. The book includes a variety of hands-on activities.









Ida, Always by Caron Levis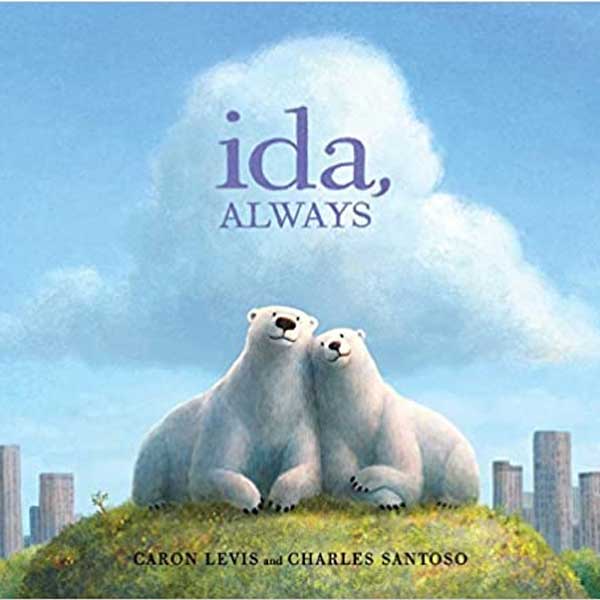 The honest story about the real friendship of polar bears and loss by Caron Levis tells children in an appropriate way that our beloved ones will always remain in our heart. One of the best and most beautiful books for children about death and feelings we want to believe in.








Goodbye My Friend: Grieving the Loss of a Pet by Mary and Herb Montgomery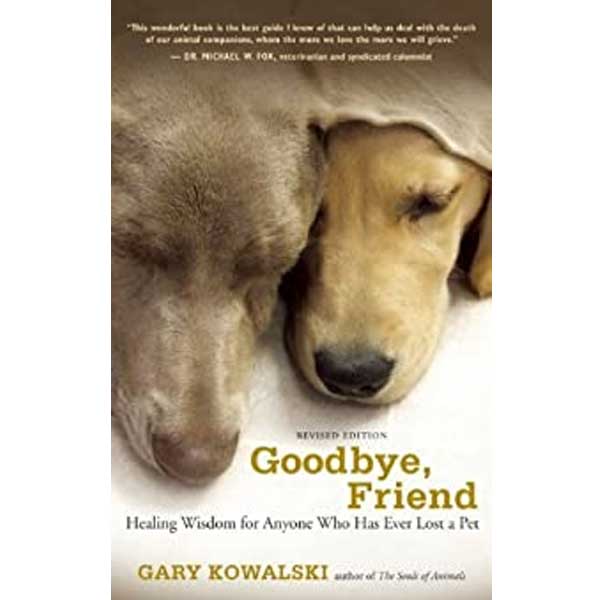 There are no easy and quick methods to cope with the death of our life companions, and their life also comes to an end. Goodbye My Friend shows ways how to accept the loss, face tough challenges, manage various emotions, and start feeling happy moments again.








Grieving the Death of a Pet Betty J. Carmack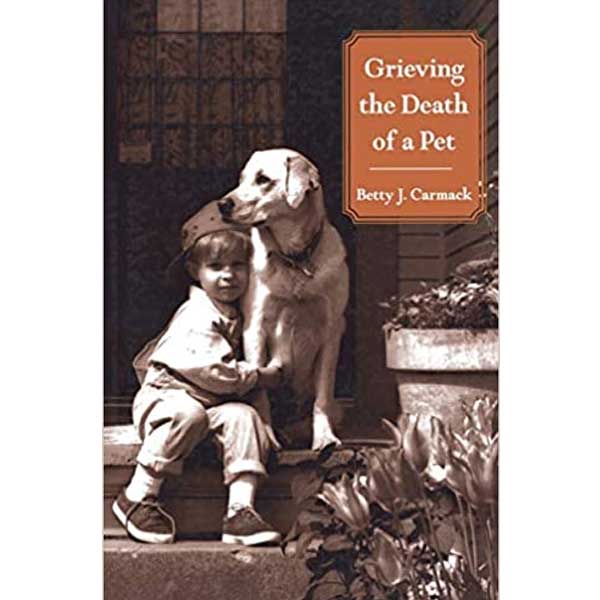 Our relationship with a furry companion might also end unexpectedly because of illness, tragedy or by accident. By reading Grieving the Death of a Pet you will be exposed to other pet owners' stories, their pain and emotions, you will understand the grieving and healing processes, and will know that all your emotions are normal. The book will help all pet owners who lost their 4-legged friends.






Cat books for children
Even if you are only thinking of bringing a new pet to your home, these books are great entertainment for the whole family.


Mog and the V.E.T. (Mog the Cat Books)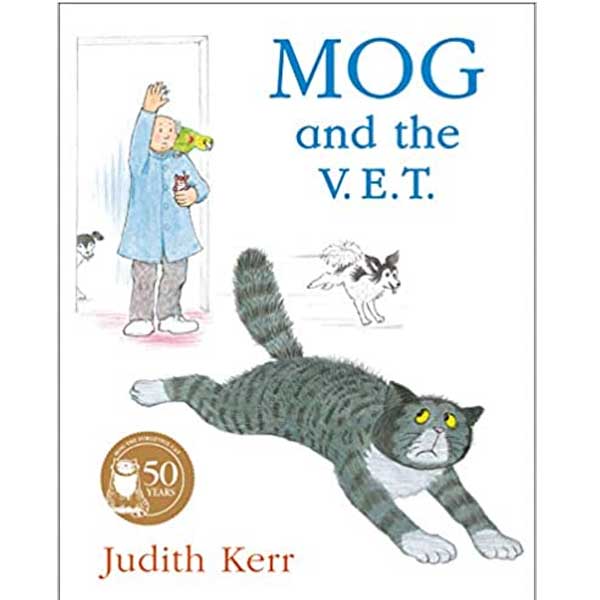 Mog, a very lovely cat, is the main hero of this series by Judith Kerr, and it is so difficult to choose a favorite story from the entire series. Beautiful illustrations about simple and funny situations that happen in every family who own a kitty — a lovely read for children.








Meg and Mog by by Helen Nicoll, Jan Pienkowski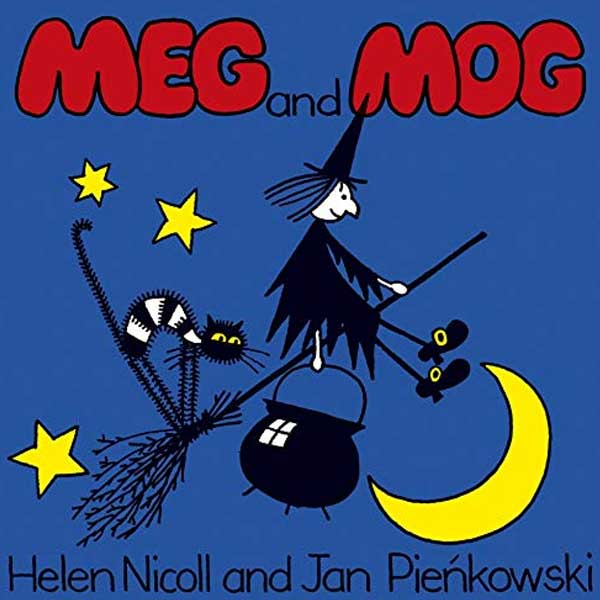 A classical basic book with lovely illustrations is a good read for toddlers. The story of the witch and her cat that can be read not only around Halloween.









Books for cat lovers
You do not need to be a cat parent to learn wisdom from these clever creatures.


I Am Pusheen the Cat by Claire Belton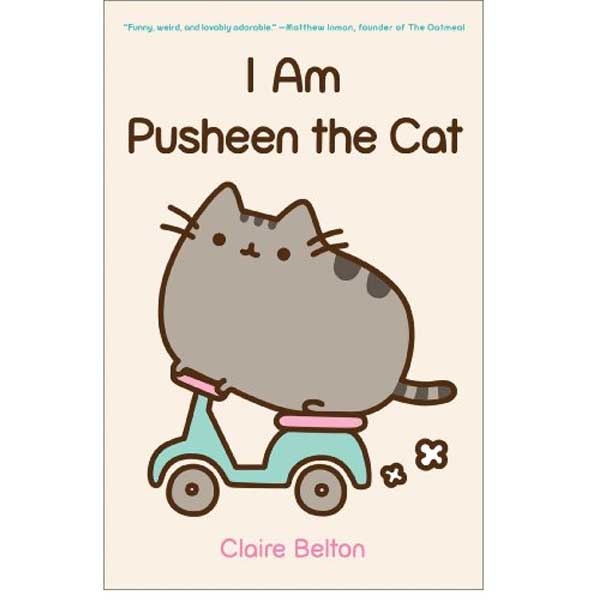 This collection of cute comics in pastel colors with vibrant illustrations and only a few words on each page. The book tells us about the most important cat related stuff in simple words. We adore the book and are still hesitating in what category we should mention it




I Could Pee On This: And Other Poems By Cats by Francesco Marciuliano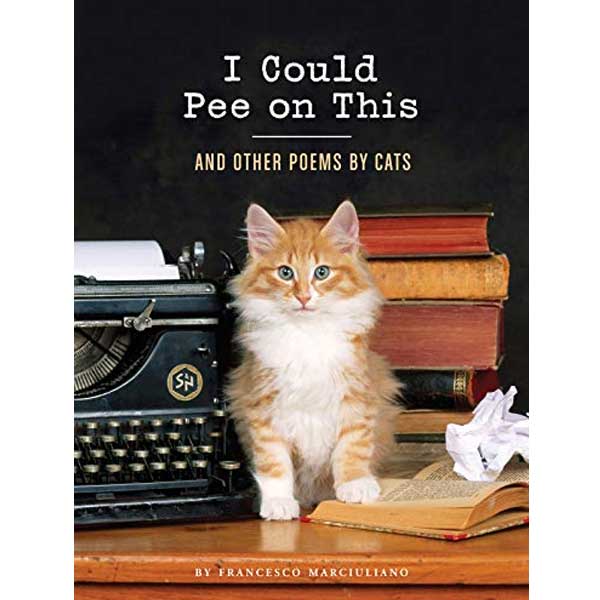 A poetry about cats written by the cat that only cat parents can understand (and probably a few cat lovers).







This post first appeared on Meowpassion, please read the originial post: here