Easy and delicious, these Finger Food Ideas will offer up inspiration for your next event, cocktail party or family gathering. There's something for everyone in this collection!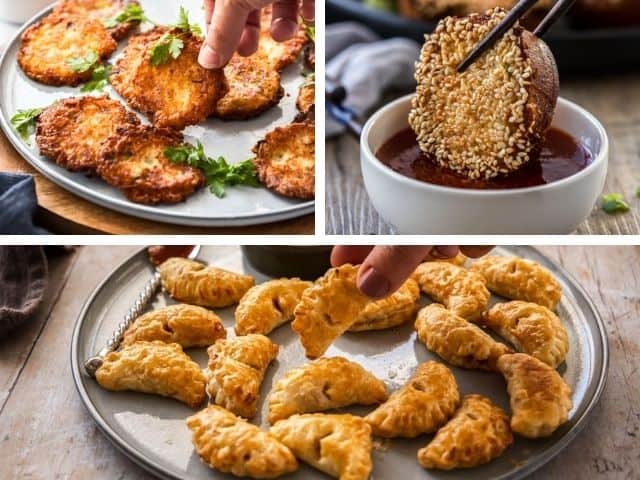 Why we love this way of eating:
I have always loved small bites of food, or as my Dad used to call them, a "little tasty". Eating this way gives you variety – a great selection of flavour and texture.
Delicious Finger Food Recipes were actually how this blog came about – I had some friends over for dinner, and created a selection of small bites. They were all simple and tasty, but I found myself repeating over and over "it's not complicated". And here we are!
As such, this is a category of food that I hold close to my heart, and I have been looking forward to sharing some of my most loved recipes for finger foods.
Tofu Sesame Toasts
Vegetarian and Vegan Options:
This collection of vegetarian and vegan options will be a great addition to your finger food selection. When entertaining, I love to include a couple of options that are meat and seafood free. These Vegetarian Finger Foods are full of flavour, and even your carnivorous guests will enjoy them!
Tofu Sesame Toasts
Inspired by a classic Chinese appetiser, these Tofu Sesame Toasts are quick and easy to make and have a delicate balance of flavours.

Check out this recipe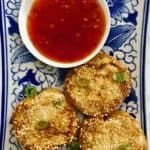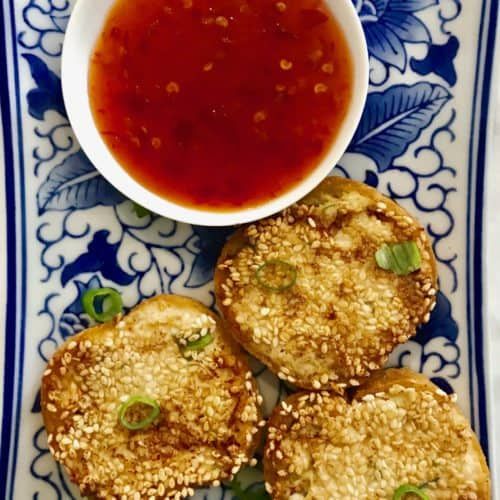 Apricot Goat Cheese Bites
If you are looking for an easy, make-ahead appetiser, my Apricot and Goat Cheese Bites are perfect. This is a simple, elegant and delicious canape which is suitable for any party or ideal for the festive season. They taste fantastic and they are so easy to make.
Check out this recipe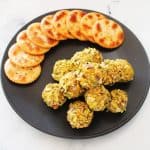 Onion Patties – Vegan and Gluten Free
You will love these easily made and flavourful Onion Patties that have a light, crisp batter. Using ingredients you will likely have on hand, I am confident these patties will be popular with family and friends.
Check out this recipe
Asparagus and Parmesan Filo Rolls
Asparagus wrapped in cheesy filo pastry is an appetiser worthy of a special celebration but easy enough to prepare for casual drinks at home or as a snack. I know you will enjoy the tender asparagus inside the cheesy, crispy filo shell. It's a great way to enjoy this very seasonal vegetable.

Check out this recipe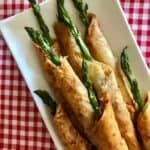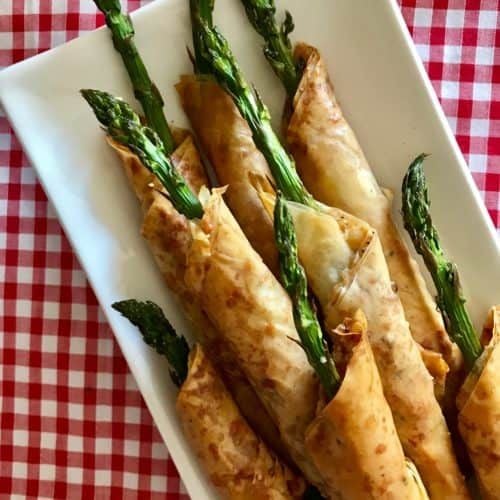 Blue Cheese Puff Pastry Tarts
These Blue Cheese Puff Pastry Tarts will be a hit at your next gathering. They are creamy and delicious, and easy to prepare.
Check out this recipe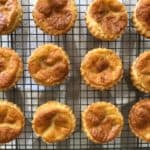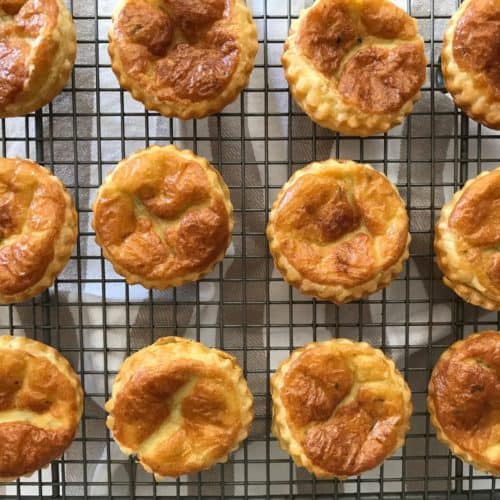 Caprese Bread Tartlets
These crisp and crunchy bread cases are the perfect base for an easily prepared, full of flavour appetiser. These are perfect for entertaining yet simple enough for your pre-dinner drinks.
Check out this recipe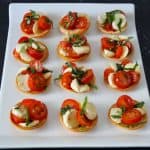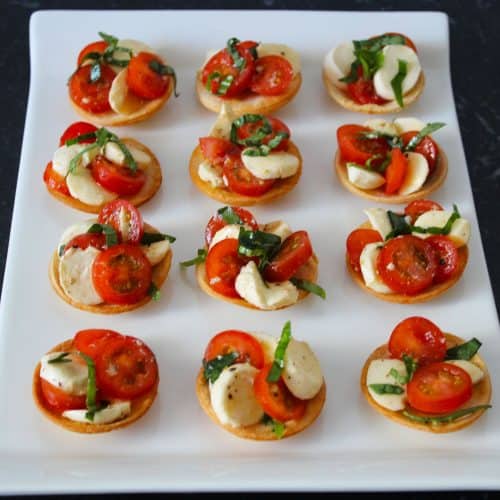 Spinach Pesto Pinwheels
These easy crispy puff pastry spinach pesto pinwheels are perfect for a party, or a great addition to a lunchbox.
Check out this recipe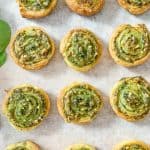 Salt and Pepper Roasted Walnuts
If there is one simple way to greatly enhance many recipes, it is this; roasting the nuts. When you roast nuts, you enhance their flavour and texture, making them ideal as a snack or addition to many savoury dishes. These crunchy, salty snacks become delightfully crispy in the oven. You will find that they are great to have on hand when friends drop by. Or, add them to many savoury dishes for textural contrast and the rich flavour they provide.
Check out this recipe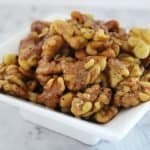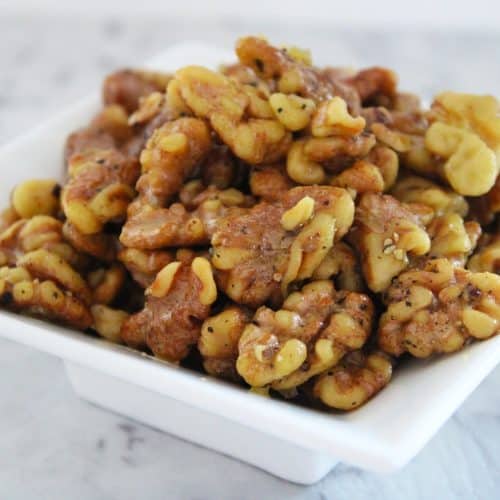 Spinach and Feta Galettes
With a few ingredients, you will be able to quickly assemble these Spinach and Feta Galettes. A golden, crispy, flaky pastry base supports a flavoursome topping of spinach, feta, Parmesan and tomato.
Check out this recipe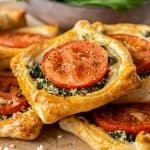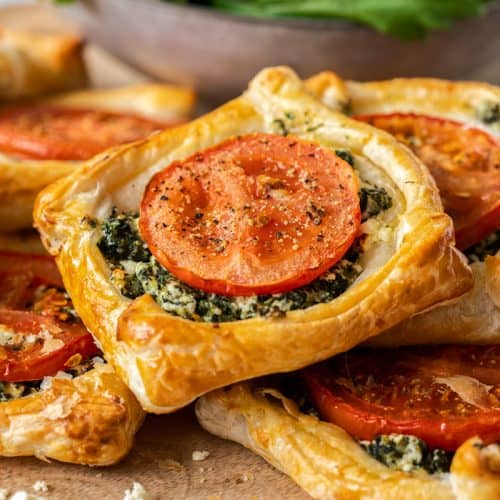 Roasted Mediterranean Olives
My Roasted Mediterranean Olives are a delicious and simple appetiser – perfect to enjoy with a glass of wine!
Check out this recipe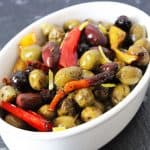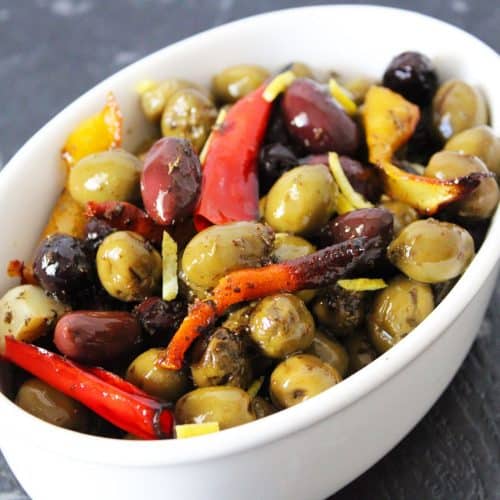 Vegan Cucumber Hummus Bites
These vegan cucumber hummus bites are an easy summer appetizer that's perfect for a barbecue or family gathering. An easy make-ahead appetizer that's served cold for the summer!
Check out this recipe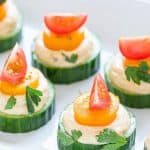 Onion Patties
Seafood Options:
These easy Finger Food Ideas highlight seafood as the star.
Cucumber Salmon Bites
It doesn't get any easier than these Cucumber Salmon Bites. They are always popular at a drinks party and welcomed as a light start before dinner. Next time you are entertaining, put out a plate of these appetisers and watch them disappear.
Check out this recipe
Smoked Salmon Bread Tartlets
Entertaining is simple with these easily made bread cases which are filled with smoked salmon and a tasty dressing.
Check out this recipe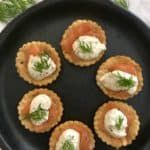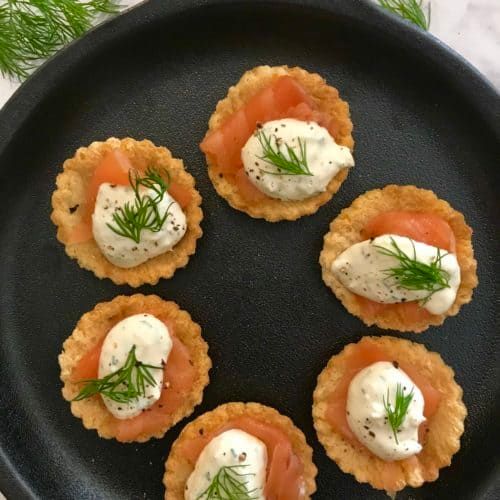 Tuna Puff Pastry Pinwheels
These Tuna Pinwheels, which make for stress-free entertaining, are, without doubt, crowd-pleasers. They are ideal for all kinds of gatherings. Serve them at brunch parties, cocktail parties, with pre-dinner drinks, morning tea or take to a pot luck gathering. You will find this simple recipe easy to prepare and extremely popular.
Check out this recipe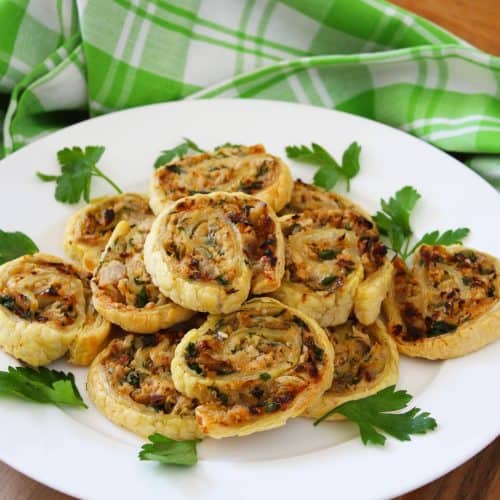 Mini Crab Cakes
This delicious canned crab recipe is for easy mini crab cakes! Serve them with a spicy yogurt sauce as tapas or hors d'oeuvres.
Check out this recipe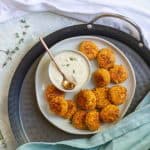 Thai Inspired Prawn Salad
This delicious prawn salad is so easy to make that you can even prepare it after a long day. It has all the beautiful Thai flavours that we've come to love and I'm sure you will enjoy the refreshing combination of prawns, coconut, lime, coriander and mint.

Check out this recipe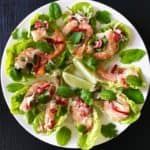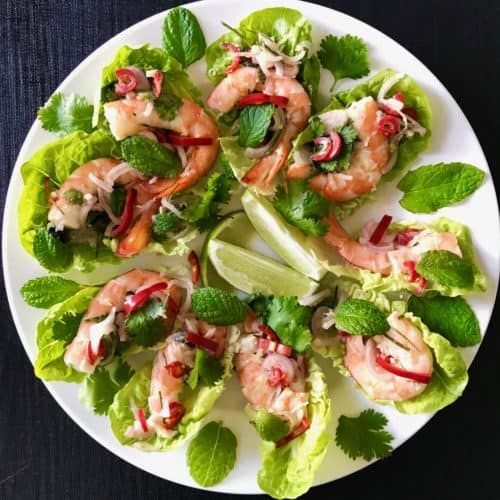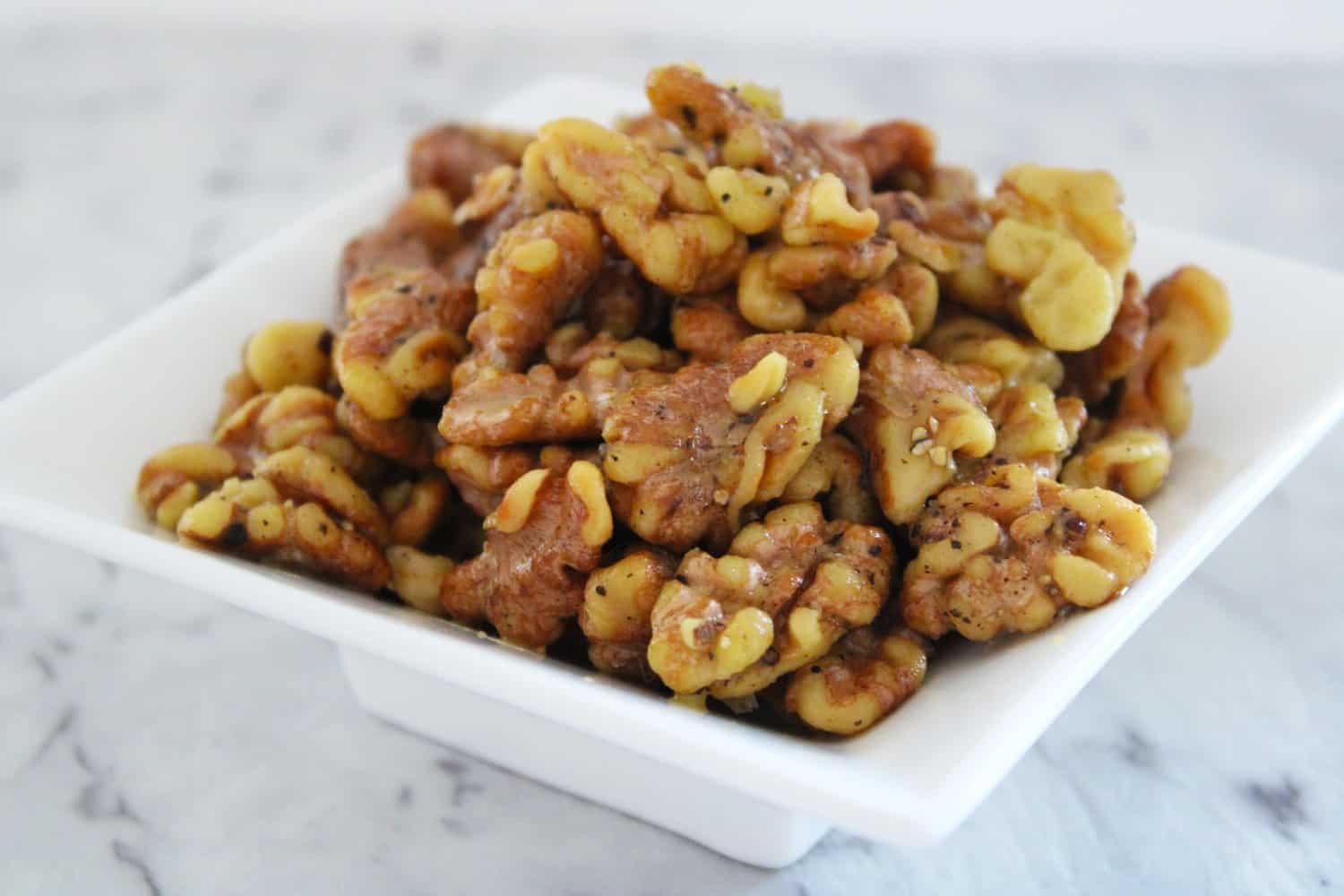 Salt and Pepper Roasted Walnuts
Meat and Poultry Options:
From red meat to chicken, we have some delicious Finger Food Ideas that will delight both you and your guests!
Oven Baked Beef Meatballs
If you've been looking for a simple, easy recipe for Oven Baked Meatballs you will love this one. These meatballs have been a family favourite for many years and are always a winner. In fact, they are a perfect family meal as adults and children alike love them. They are simple to make and are full of flavour which I provide by adding grated Parmesan cheese, finely crushed garlic, parsley and
dried oregano.
Check out this recipe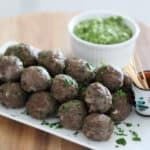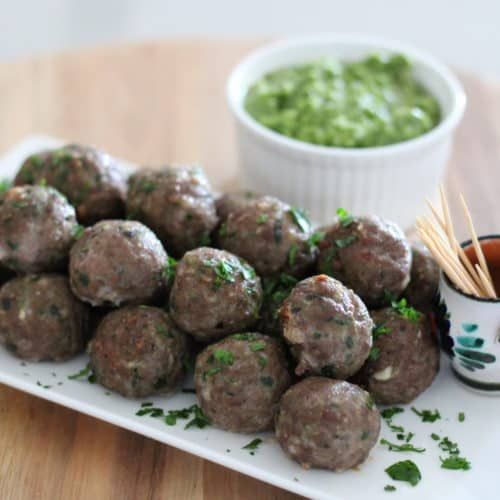 Mini Bacon and Onion Pasties
These truly delicious appetisers are so simple to make. Bacon and Onion are caramelised together and baked in golden, flaky pastry.
Check out this recipe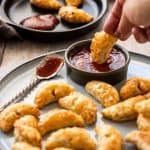 Bacon Wrapped Water Chestnuts
Whole water chestnuts are wrapped in bacon and marinated in a sweet/savory sauce.
A delicious and easy to assemble appetiser!
Check out this recipe
Thai Style Chicken & Noodle Meatballs
I think you will enjoy the beautiful, fresh Thai flavours in these easily made meatballs.
Check out this recipe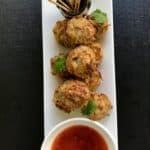 Thai Pandan Chicken
Pandan chicken is a favourite entree from Thai restaurants. It's easier than you might think to make these juicy chicken bites at home. Wrapped in pandan leaves and deep fried, they're crispy, golden and delicious!
Check out this recipe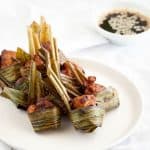 Bacon and Onion Tarts
These savoury Bacon and Onion Tarts are not dissimilar to a mini quiche. They're simple to make, and utterly delicious. Best of all, they can be cooked prior to being needed and reheated prior to serving.
Check out this recipe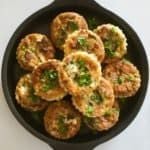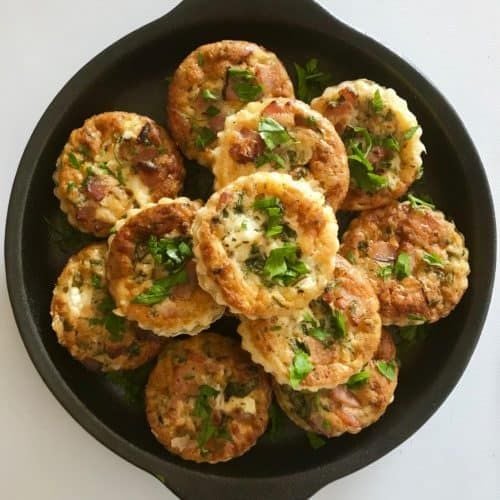 Baked Chicken Samosa
This easy samosa recipe is a little different from the traditional deep fried samosa. This is a baked chicken samosa recipe made with puff pastry sheets. These hot snacks are small in size and are perfect to serve as easy finger food party snacks.
Check out this recipe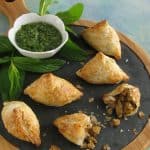 Baked Stuffed Mushrooms
These Baked Stuffed Mushrooms are a simple and delicious appetizer that won't last long once you serve them! You can be assured they will be popular. So if you're having a party, to be on the safe side, I suggest doubling or even tripling the recipe.

Check out this recipe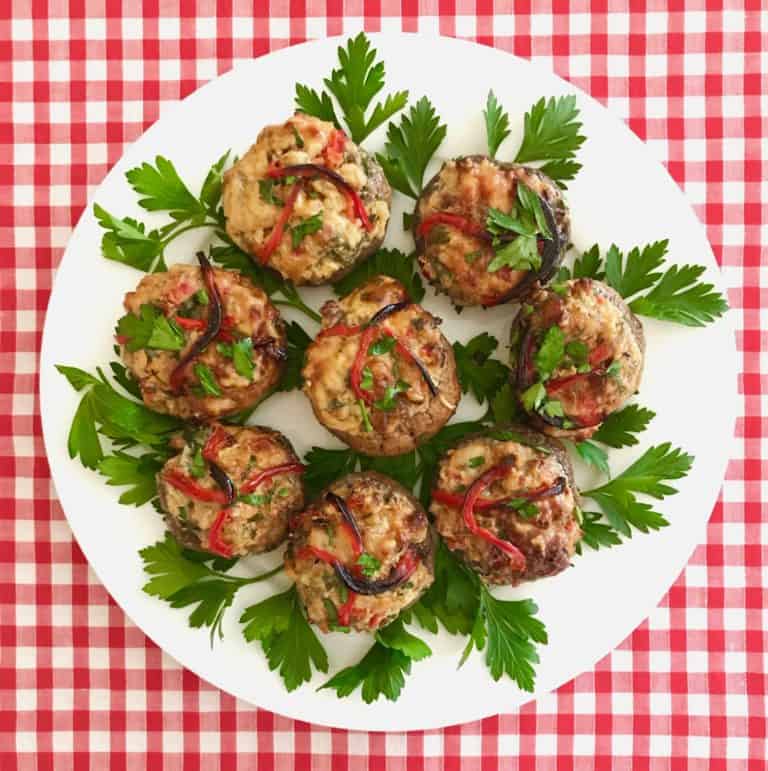 Everything Bagel Pigs in the Blanket
A twist to classic Pigs in the Blanket! This Everything Bagel Pigs in the Blanket is a fun snack and appetizer for game day, holidays, parties, or any day!

Check out this recipe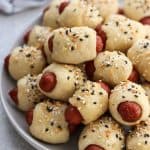 Pepperoni Pastries
These Pepperoni Pastries contain just two ingredients, and are quickly assembled. Ideal for when you're after a savoury snack or quickly prepared appetiser.
Check out this recipe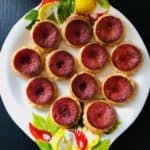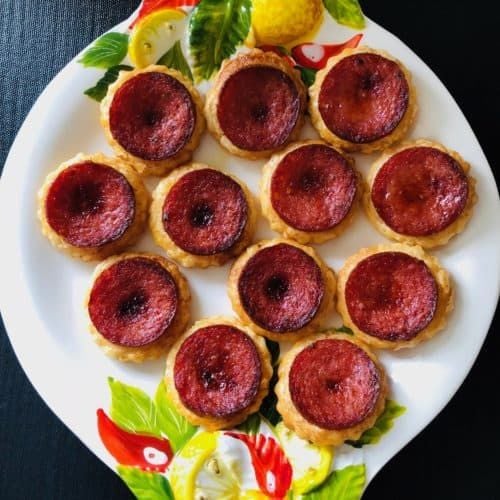 Whether you're after Finger Food Ideas for a small gathering, large party or just a relaxed evening at home, I hope you have found some inspiration and new recipes to try!
Alex xx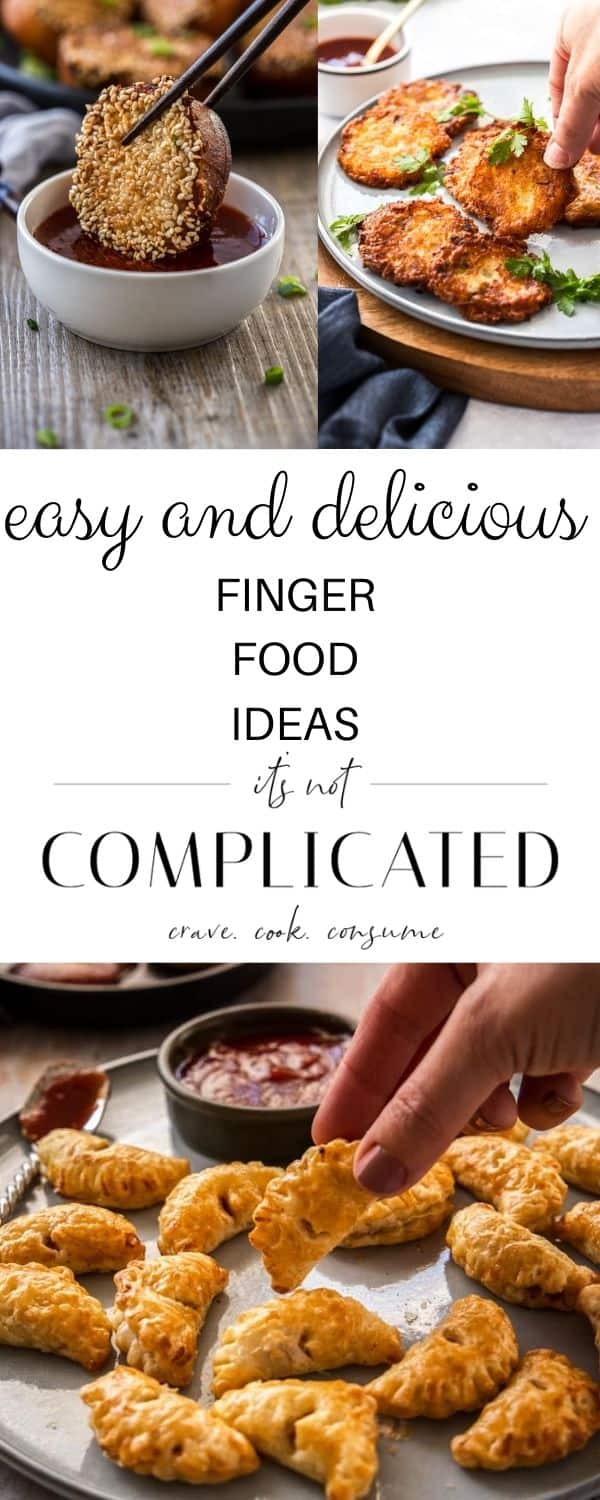 The post Finger Food Ideas appeared first on It's Not Complicated Recipes.