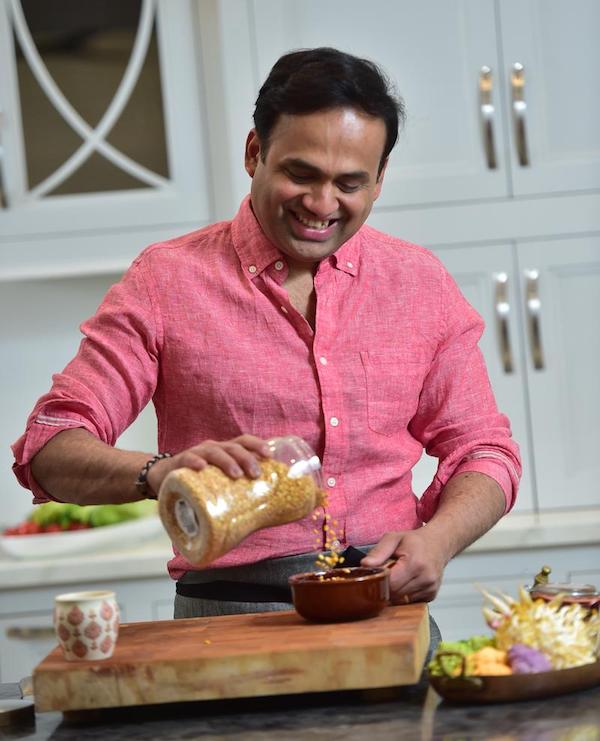 Cafe Spice's Culinary Director, Chef Hari Nayak created NAAN TOASTIES (photo credit: Cafe Spice)
(Gerry Furth-Sides)Inspired by real Indian street food, Cafe Spice introduces NAAN TOASTIES created by Culinary Director, Chef Hari Nayak in three flavors: Chicken Tikka, Cauli Tikka and Chicken Chuthey. Think Indian flavors, fresh ingredients and gooey melted cheese all tucked into a plump Naan bread pocket. Second generation food industry pioneer, Sameer Malhotra, CEO and Co-founder, knows how to do things right from his own family's business history. SpiceNaan toasties are neatly packaged and ready to be popped into the oven or toaster oven for minutes. For details and ordering, please see http://www. cafespice.com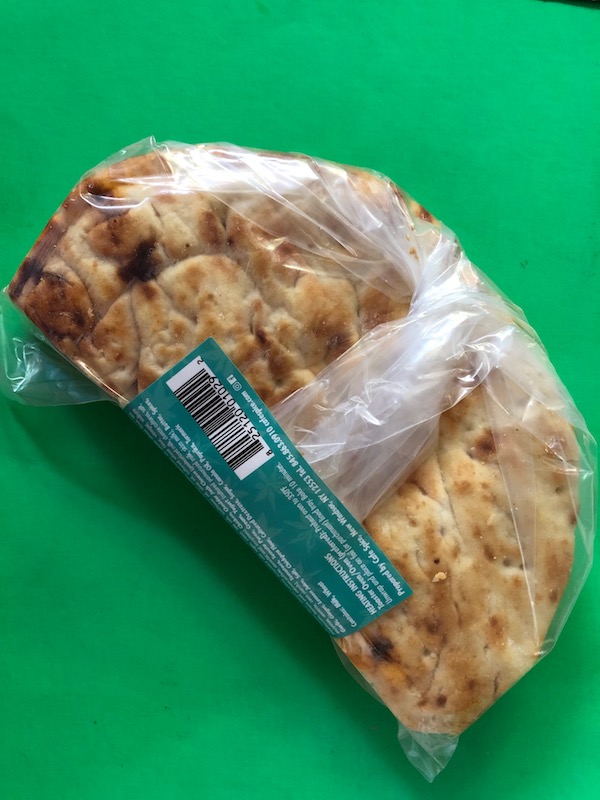 Cafe Spice responsible, practical packages of NAAN TOASTIES are easily closed and reopened
One of Chef Hari's all time favorites is an Indian grilled cheese sandwich popularly known as "Mumbai Toastie." In this latest Cafe Spice release, the Chef has infused the fun and convenience of one of the most popular Indian street food dishes and energy of the fast-paced culture of Indian street food with fresh Cafe Spice ingredients.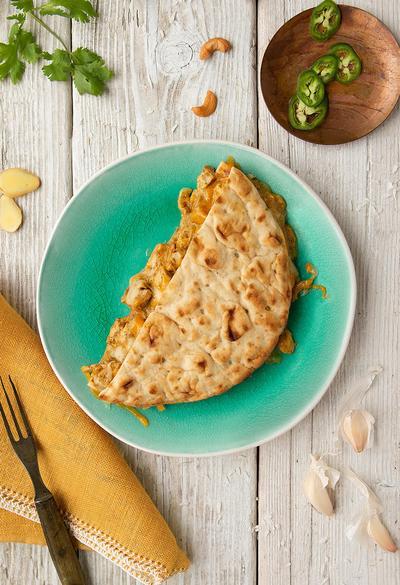 The new Chicken Tikka Masala Naan Toastie by Cafe Spice (photo credit: Cafe Spice)
The story behind this dish is that even as a boy, Chef Hari loved being in the center of Mumbai, hopping from food cart to food cart. He'd stand in long lines just to experience the new dishes and the bright colors while being surrounded by the buzzing energy of the city. It was worth the waiting to try the exploding mix of flavors at the most popular vendors.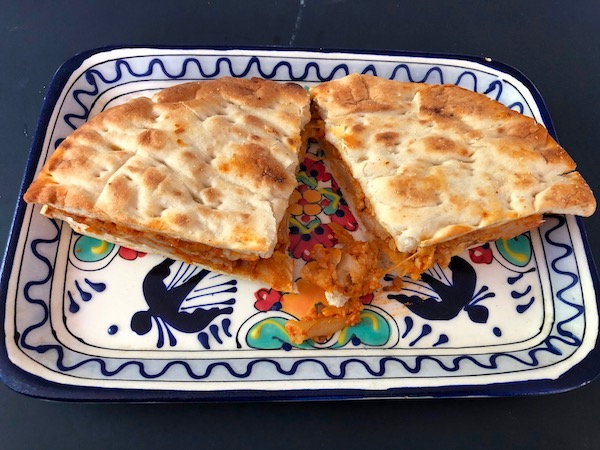 The Cafe Spice Chicken Tikka Naan Toasties
Culinary Director, Chef Hari Nayak's extensive travel and culinary background is a huge asset in growing our product line from Indian dishes to include more fusion and flavors, as well as a broader range of authentic Asian cuisine. The works with a team of chefs who are always tasting and creating new recipes.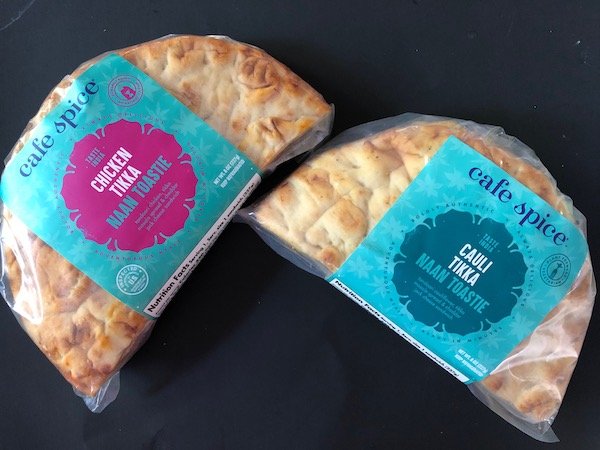 Cafe Spice's new Chicken Tikka Masala and Cauliflower Tikka Naan Toasties
Chicken Tikka Masala is a natural choice for the Naan Toasties. The dish has become the most popular dish in Indian restaurants across the world. The Cafe Spice toast honors the recipe with fresh ingredients and spices. The kitchen marinates chicken in a tandoori spiced yogurt. Then it is roasted and combined with a tomato sauce, prepared with a hint of cream and aromatic spices.
The chicken meals are certified by Global Animal Partnership (Step 2) and appear on the ASPCA's list of certified farm products; they are Antibiotic Free, Humanely Raised Chicken; Gluten Free; rBST-Free Milk with a Spice Level of Medium.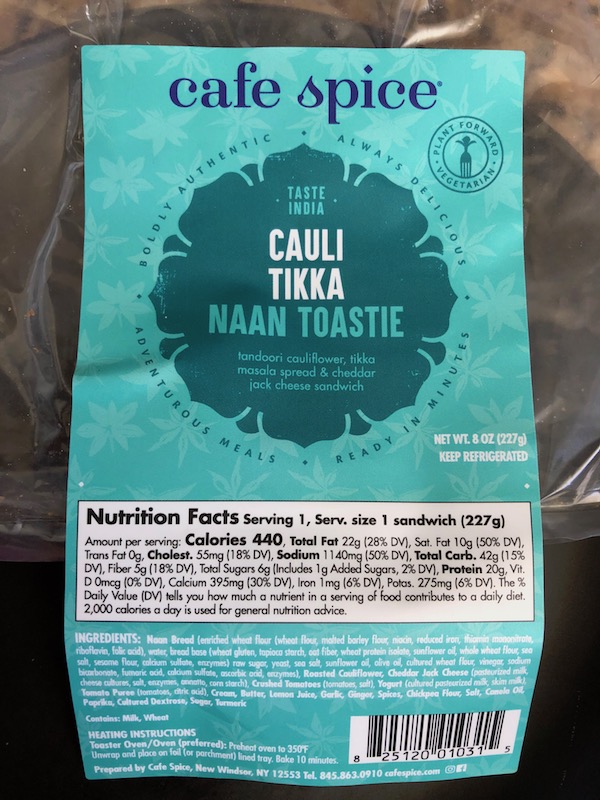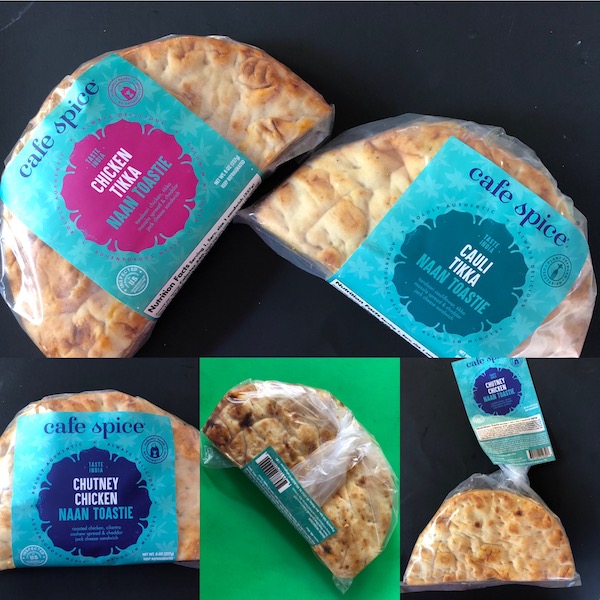 Tikka in Indian cuisine is a dish consisting of pieces of meat or vegetarian alternatives such as paneer. Its origins go back back to the Mughal dynasty. It is made by marinating chicken or veggie pieces in spices and yoghurt and then cooking them in a tandoor. This dish is classically paired with a serving of Basmati saffron rice, which is grown in the Himalayan foothills, prepared with real saffron threads and cooked with whole cardamom pods and bay leaves.
Naan is a leavened Indian flatbread traditionally cooked in a tandoor, which is a cylindrical clay or metal. Plain yogurt gives the dough a pillowy, stretchy crumb. The bread is slapped onto the sides of the oven and cooked over high (800-degree) heat, which gives the bread its signature blistered, a little bit charred surface. After coming out of the oven, it is polished off with a brushing of ghee (clarified butter). This is not what the to-go version is like.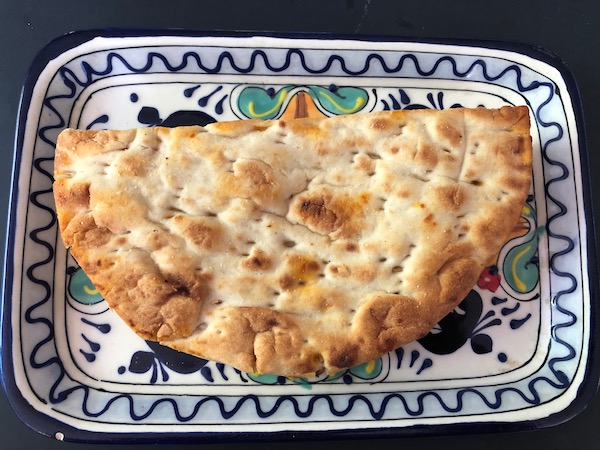 Sameer Malhotra's father, Sushil Malhotra, supplied South Asian spices and chutneys to New York's curry houses. He then went on to run a fine Indian restaurant—one that spent fifteen years as the #1 rated Indian restaurant on Zagat. In Sameer'sdescription, "A new culture of casual dining emerged in the 90s, and my family launched Cafe Spice in New York City, which focused on fun and experimentation, rather than the fine, sometimes stuffy settings seen in typical Indian restaurants at the time. My father brought the essence of Indian flavors to America, and I want to continue bringing the richness of International cooking to your home. "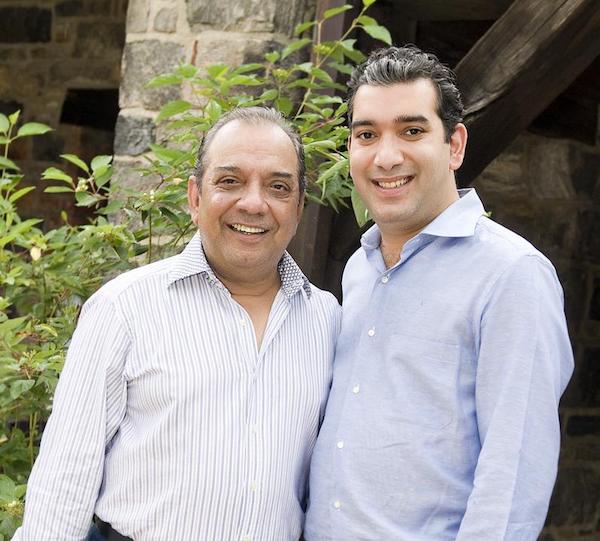 Sameer Malhotra and Sushil Malhotra of Spice Cafe
They enlisted Culinary Director is Hari Nayak to help them in their mission. One of the most sought after chefs in North America, Chef Nayak a new, modern outlook to Global cuisine without abandoning the authentic flavors, wonderful aromas, or rich culinary history. Cafe Spice sources only the highest-quality whole ingredients, something that the family has been doing for two generations.
The post Cafe Spice's New Naan Toasties appeared first on Local Food Eater.