(Gerry Furth-Sides) The Kitchen at Descanso introduces two new Gourmet in the Garden meal options available for a beautiful meal al fresco under the trees on Descanso Gardens' Magnolia Lawn, or for take-out at home.
Gourmet in the Garden on Magnolia Lawn is a great way to enjoy the garden. The Kitchen at Descanso offers a variety of wonderful mains, salads, and appetizers and their signature famous enchiladas. Requirements are simple to order your meal and make a reservation ahead, then pick it up at the kiosk in the courtyard. Your reserved – socially distanced – "table" will be waiting for you at Magnolia Lawn. You only need a membership or ticket to enter the gardens.
Descanso Gardens' guided Bloom Strolls (through cherry blossoms, flowering trees and other vibrant florets) are rightfully considered to be hiLos Angeles . You could not ask for a lovelier garden than this place. It put everyone in the best of moods when we were there. As my friend pointed out, even the children were on their best behavior for nature. There's a park bench just waiting for you.
Orders can be made via ChowNow.com, [email protected], or (626) 793-7234.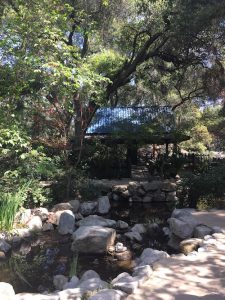 All orders must be made 48 hours in advance.
Food is available daily from 11 a.m. – 5 p.m.
To dine on Magnolia Lawn, visitors must have a ticket or membership.
Orders to go will be picked up at the kiosk, no ticket required
Magnolia Lawn parties are limited to groups of 4 and under
Menus can be viewed here
COVID MESSAGING
Dining during COVID: You are required to wear a mask and practice safe distancing to enter and in the garden. Once you are at a table with your family group, you are welcome to remove your mask and enjoy your meal. Please put it back on when you exit or wander the garden.
If you are picking up food, a mask is required at all times.
We miss Maple in Descanso Gardens so much! Here are the highlights of our visit there only last year.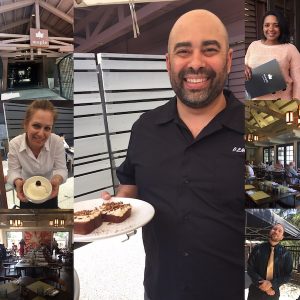 Descanso Gardens' Maple was known for its Belgian Waffle with fresh market berries, and the Aged-Cheddar Omelet with 2-year-aged Grafton and Vermont cheddar. Executive Chef Philip Mack topped his Deviled Eggs with lemon/chive egg mousse, smoked paprika, and an applewood smoked bacon crumble.
The post The Kitchen at Descanso (Gardens) Continues Al Fresco Dining Tradition appeared first on Local Food Eater.