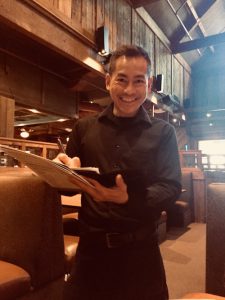 (Gerry Furth-Sides) Black Angus Steakhouse and Fogo de Chão are better known for hearty beef feasts than for romantic holidays. But, this year, both restaurants are featuring wonderful Valentine's packages that extend through the holiday week-end.
We were pleasantly surprised to find the superb quality of hospitality, atmosphere and food in this multi-unit company. As a result, we would recommend these restaurants for everyday or any holiday. So smooth is the operation that Black Angus Steakhouse in Burbank served well over 1000 meals for Thanksgiving last season. Every staffer we encountered seemed to be there for the joy of the job, just like the Fogo de Chão staff. These are two topnotch places where you can go on a holiday and be guaranteed as pleasant and professional service as you would at any other time.
At Black Angus Steakhouse, we enjoyed a toast to the holiday with the featured wine-of-the-month: 19 Crimes. With a full-bodied fruit and a silky finish, it goes well with every dish. On the menu is an Original Texas Tea that goes down easily and has a classic kick to it.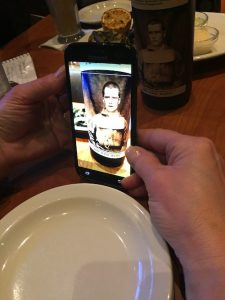 Black Angus Steakhouse Valentine's Day special featuring a slow-roasted
Prime Rib or Beef Steak and Crab Cake
for $29.99 is available from February 14-17 while supplies last at all the mainland restaurants. Even though I am a beef-loving paleo, the two Classic Sidekicks and a delicious round loaf of Sweet Molasses Bread were so fresh and perfectly prepared that they rivaled the meat.

Black Angus is boldly organic and spacious with soaring ceilings. In the high-backed booths you always feel as if you are in a private space but with the company of other people around you. "Black Angus Steakhouse has set the scene for first date-nights, marriage proposals, anniversaries and more for almost 55 years," said Liz Geavaras, Chief Marketing Officer Black Angus Steakhouse. "We're inspired by our customer's love stories and hope to keep the romance alive by reliving those moments or creating new ones at our restaurants." This year Black Angus Steakhouse turned up the heat with their #FlamesOfLove campaign. Customers are encouraged to submit their #FlamesofLove stories on Black Angus' social pages for a chance to win a delicious dinner for two (via a $150 gift card) for the best stories.
To make a reservation to dine-in on Valentine's Day, restaurant-goers can visit www.BlackAngus.com
Black Angus Steakhouse was founded in 1964 in Washington state. BAS is now headquartered in Los Angeles with 44 locations across California, Washington, Arizona, New Mexico, Alaska and Hawaii. Black Angus Steakhouse restaurants pay homage to Western cattle rancher roots by offering the finest Certified Angus Beef® and USDA Choice steaks and burgers, in addition to seafood, salads, sides and desserts. The Bulls Eye Bar serves a robust menu of craft beer, wine and hand-crafted cocktails. More information is available at BlackAngus.com.
Fogo de Chão: The leading Brazilian steakhouse is offering any couple who purchases a full churrasco lunch, dinner or Sunday Brunch between Thursday, February 14 and Sunday, February 17, a complimentary dining card redeemable for a churrasco lunch, dinner or Sunday Brunch of equal or greater value from February 18 through May 2. Available at all U.S. and Puerto Rico locations. Read about the restaurant on LocalFoodEater.com
//localfoodeater.com/new-fire-roasted-churrasco-meat-boards-fogo-de-chao/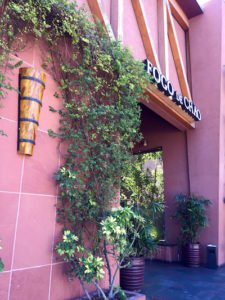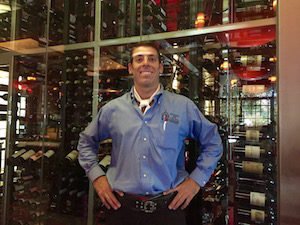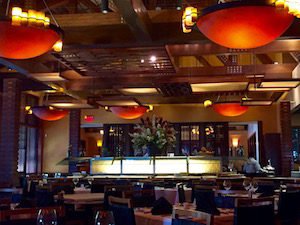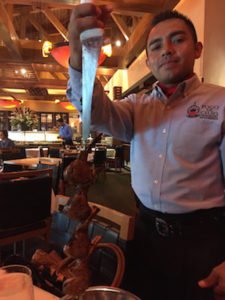 The post Classic Steakhouses Serve Stunning Valentine's Feasts All Week-end appeared first on Local Food Eater.