Deze heerlijke kip shaslick met groente kun je heel makkelijke variëren met verschillende soorten groeten. Met bijvoorbeeld paprika, rode ui of champignons. Het is een makkelijk te maken gerecht die heerlijk is voor op de barbecue.
Door de combinatie van de kip met de verse groente. Maakt het een heerlijk malse Kip Shaslick. Dit gerecht is ook heel makkelijk vegetarisch te maken.
Deze ingrediënten heb je nodig
300 gram kipfilet
1 paprika
1 rode ui
100 gram champignons
saté stokjes
Zo maak je het
Leg de saté stokjes in de bakje water. Snijd de kipfilet in blokjes en doe dit ook met de paprika. Zorg ervoor dat de blokjes ongeveer even groot zijn zodat het de beste smaak combinatie heeft. Pel de ui en snijd deze in dezelfde grootte als de kip en paprika.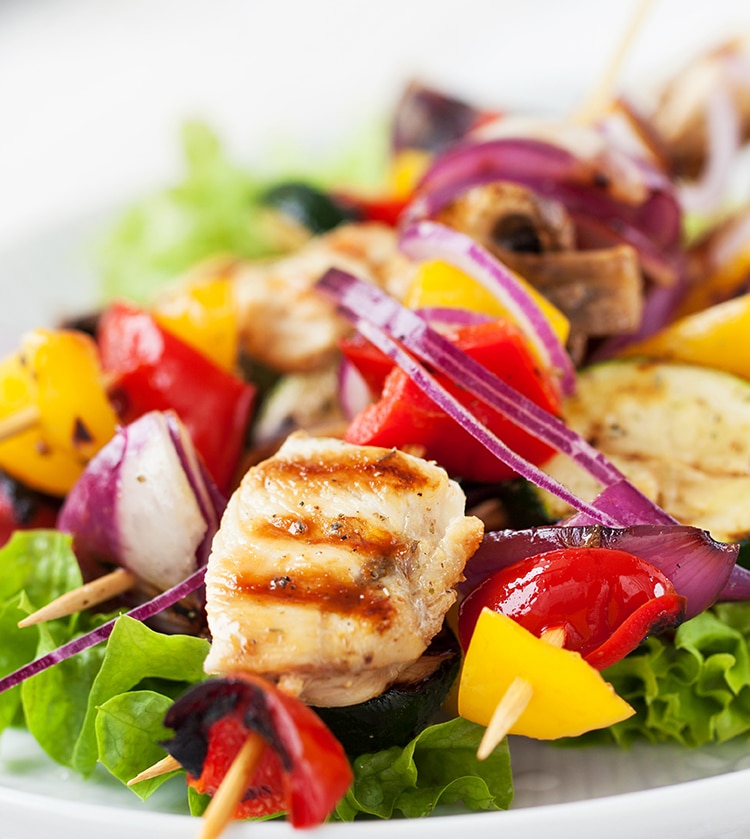 Maak nu de champignons schoon onder de koude kraan en snijd het steeltje eraf. Nu zijn alle voorbereidingen klaar en kun je beginnen met het maken van de shaslicks. Steek een voor een de verschillende ingrediënten aan het stokje. Je kunt er zoveel aandoen als je zelf wil. Dit gerecht is ook makkelijk te maken als vegetarisch gerecht hiervoor hoef je alleen de kip weg te laten.
Laat je het mij weten via de reacties hieronder, Instagram, Facebook of Twitter met de hashtag #lekkeremaaltijd als je dit hebt gemaakt? Dat zou ik superleuk vinden!
The post Kip shaslick met groente appeared first on Lekkere recepten foodblog ✓ Lekkeremaaltijd.nl.