I have never had a custom-made cosmetic product made for me and I don't know many ordinary people that have, but with
Formulate
everyone can feel like a celebrity. That is great news for us ordinary gals! Due to the fact that I have combination skin (yes that applies to my scalp as well), my
Hair
is dry at the roots, and oily at the ends which makes it is very difficult for me to maintain. Requires a lot of time, effort, and money when it comes to achieving a beautifully styled hair look (sometimes I spend an hour washing my hair with different products in one wash). Honestly, it has been challenging for me to find just the right shampoo and conditioner that covers all my needs, has good texture, and smells divine. I think I finally found the right combination, or even better it found me, thanks to Formulate!
I was super excited when the brand approached me to test their product. The entire process was fun and easy. The very first thing I noticed was the fact that Formulate doesn't use sulfates. Formulate is also cruelty free and doesn't use any preservatives and parabens in their formula.
So, how is everything done:
Formulate.com is a website designed with the customer in mind. It is very easy to navigate and helps you through a series of very specific questions. Your answers essentially guarantee that the formula is going to be for your hair and your hair only. The online questionnaire begins with the basics. I checked off my hair color (brown), length (chin), type (wavy), hair oiliness (dry), and scalp sensitivity (tight) etc. After a series of questions regarding your hair, the website directs you to questions regarding your normal hair hygiene routine. So pretty straight forward.
I was truly impressed by their location-based science which really makes this entire process super personal and designed especially for the individual ordering the product. They take into consideration things like temperature, humidity, and a UV index of your living conditions. Based on your answers, they will add the ingredients that your hair is craving the most.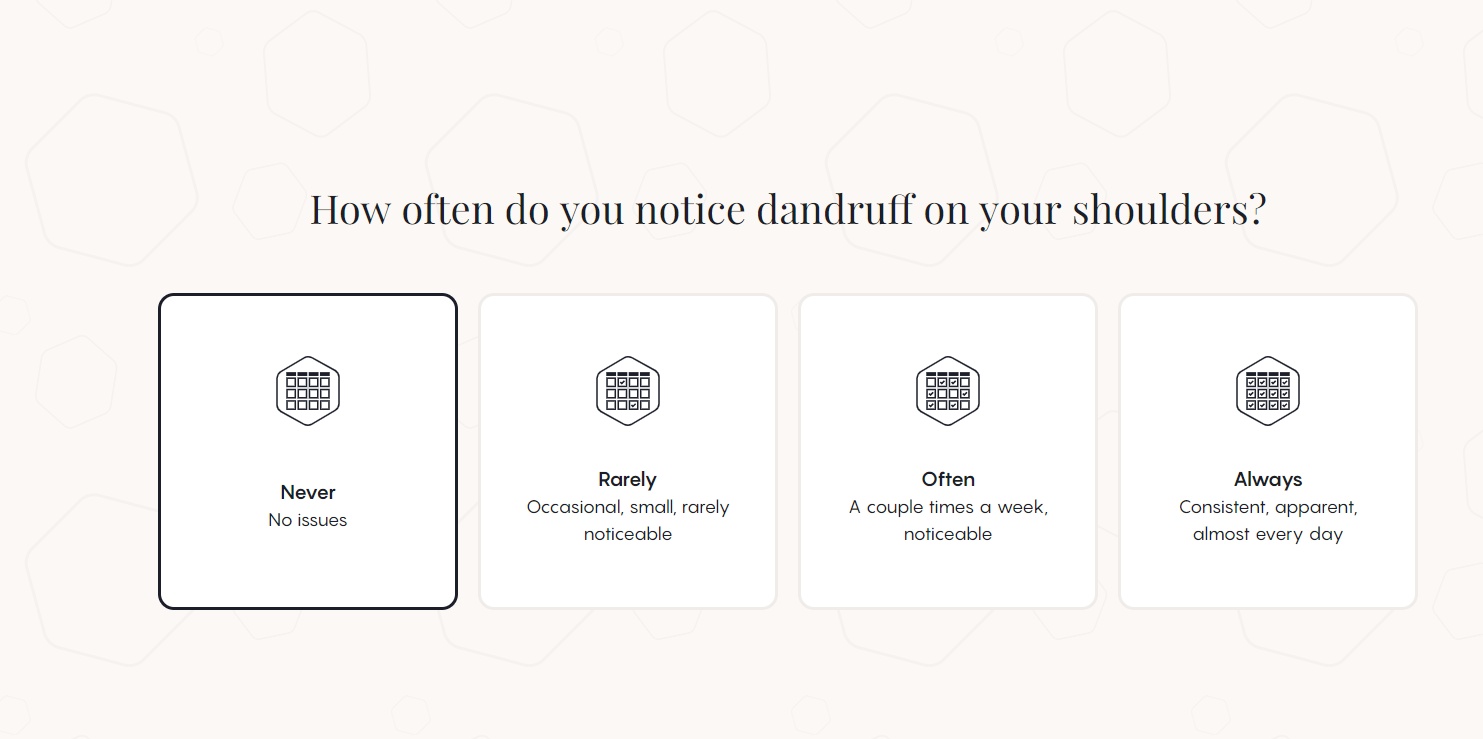 Next step is setting up your five immediate hair goals such as anti-frizz, hydration, gloss, oil control, volume, thermal protection, etc. Then you get to choose the smell. They can be as strong as you want them to be. I chose medium green tea and honey and it's not overpowering. The different scents they have are: Green with Envy (green tea and honey), Verdant (grass, lilies, eucalyptus), Tidal (coconut, sea, warm sand), Shoreline (spice, citrus, sea), Freshly Squeezed (sweet orange, tangerine), Burgeon (blooming orange blossom), and At Dawn (green apple, pear, rose).
At this point, the algorithm designs the formula that will suit you best! Not a single detail is missed in the process, ensuring that you're getting the exact kind of ingredients that your hair craves.
Shipping and packaging:
Shipping was fast and the product came in a personalized box with a printed card that features detailed instructions and ingredients of your new shampoo and conditioner. The packaging is also aesthetically pleasing! I love how they kept it simple with the alternating black and white on the shampoo and conditioner bottles. It just looks high quality and super luxurious!
Product review:
I have been using my personalized shampoo and conditioner for three weeks now, two times a week. A few improvements I have already noticed are that my frizz is almost gone, my hair is more manageable, I spend much less time washing my hair, and styling is easier. The best part is that I have more time to spend with my family now. I am very pleased with the entire process, quality of the product, and the support I received from the Formulate team. Now everyone can have their very own hair regimen that suits their individual needs and that is absolutely awesome!GIVEAWAY:
Now let's get down to business! One lucky reader will get the chance to win a personalized set and try them out for yourself! Just click on the following LINKand follow the instructions!GOOD LUCK!
Disclosure: I was gifted this product, but all views are my own.