Is it possible to feel passionate about a beach towel? I think so. Putting those normal bath towels you use at home on your packing lists is a big no-no. Being big, bulky, and slow to dry makes them terrible for travel or the beach. The last thing you want to do is have to pack a wet
Towel
into your luggage or bag. If you do, there's bound to be a musty stench to deal with. So what can you do? Well, recently I came across an Australian brand calledLOLL (Lots of Love Lara)brand that designs, manufactures, and sells amazing beach poncho style towels. I just cant have enough of them! It was my first time trying out a Turkish Towel. I must admit, when the light weight towel arrived I had my doubts, but after my recent trip I couldn't be happier for giving it a go. So let's start with the basics.
First, what are Turkish Towels?
Turkish towels are one little thing I can't imagine my travels without. I have to be honest, I've become a new convert since LOLL sent me a few to try out for myself earlier this year. I'm not the only one who's put them to the test; I've had both house guests and my husband use them in order to get a better review.
So let's take a look at why Turkish bath towels are perfect for travel:
They're thin. Even though they are cotton, they dry fairly quickly.They actually cover you up, yet they pack small.They're soft on your skin. Unlike other towels, the
Loll Turkish Towel
absorbs water gently through pat down rather than rubbing off your skin, given the fluffy thread of Turkish cotton.Absorbency is high. All thanks to Turkish cotton.
Second, you won't get over their unique design. So, order quick as all towels are limited edition!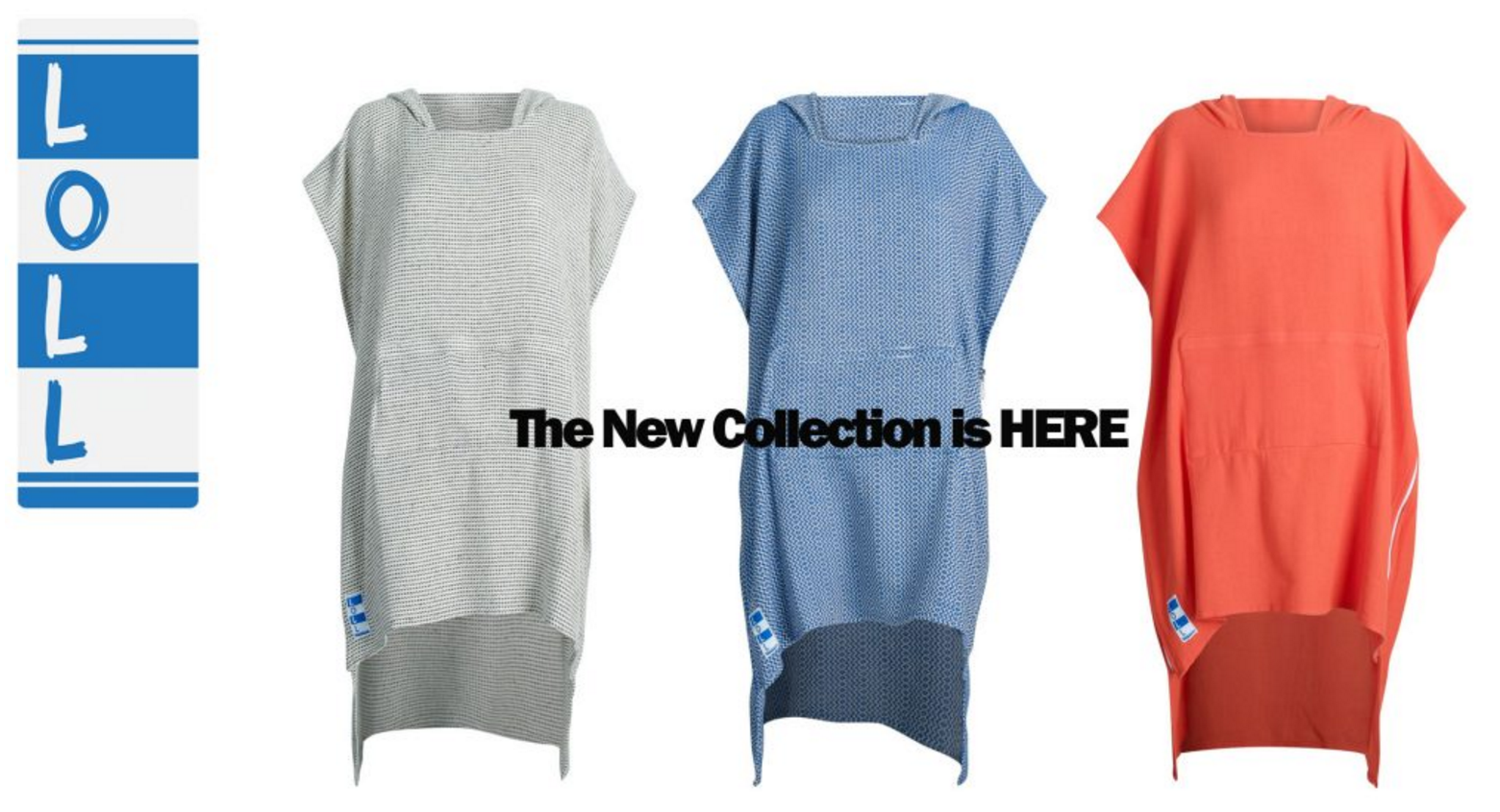 TheLoll brandof Turkish poncho style towels are known for their stylish color combinations (red, light grey and blue), which are really fun to have in your repertoire. Each LOLL Turkish towel poncho is one size – however they are fairly big! They will fit women's sizes 10-18 and men up to XL (I had my hubby try it out and he loved it).
Now let's have a look at all the different uses of a Turkish towel:
Bath Towel – yet they can actually be worn like a poncho for optimal post-shower cover-up.Travel Beach Towel – Because they're big and absorbent, but light in weight and won't take lots of space in your luggageBlanket – For planes, trains, and other situations where you might need a nap.Picnic blanket – Impromptu lunch dates in a foreign park are better with a big spread.Baby Blanket – We used it to cover our little niece while she laid next to the poolPuppy Blanket - Our dog, Louie, loves the towel and it is the only towel he will lay on while at the beach
So why is LOLL the best travel towel to buy?
Because a compact travel towel is one of the best ways to cut down on bulky items while travelling. Especially, if you are going to your local beach or pool. Regular towels are gigantic, plush monstrosities that rapidly fill up what little space you have. Unlike LOLL Turkish towels, regular towels stay wet forever, and sooner or later they begin to smell atrocious when packed. As mentioned before, LOLL Turkish towels are super-thin and fast-drying, so they'll take up very little space, and dry out in just a few hours. Even if they're totally soaked, you can usually leave them out overnight and they'll be ready to go by morning. At $40 AUD or $30.50 USD each, they're a backpacker's best friend.
Okay, where can you get one?!
You can check out LOLL'swebpage(it is super easy to navigate), pick out your favorite design and place your order. Outside Australia, all orders are sent by Australia Post. However, they will put your e-mail address in the tracking system and you will get automatic e-mail updates on your order. When you sign up for the LOLL newsletter you will receive a free shipping code on all orders within Australia. Outside of Australia there is a $10 AUD charge per order, not item. You can pay using PayPal or your credit card (Visa, Mastercard or Amex) or Afterpay. There are no fees for using your card on any of these methods.