Dow was finished down only 35 on hopes for the talks in DC to succeed, decliners over advancers about 2-1 & NAZ shot up 213. The MLP index slid back 1+ to the 223s & the REIT index settled even at 350. Junk bond funds remained lower & Treasuries had significant selling which increased yields. Oil gave back 2+ to the 71s & gold went down 21 to 1943 (more on both below).

AMJ (Alerian MLP Index tracking fund)

Free Apple Analysis!
Bring Your Portfolio Into The 21st Century
Four Days, Four Trades, +40% Average Returns
Learn to trade options with MarketClub!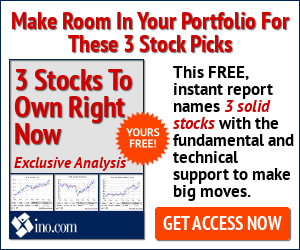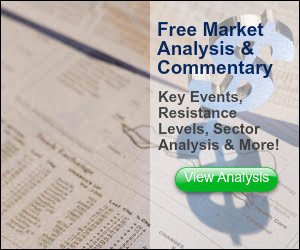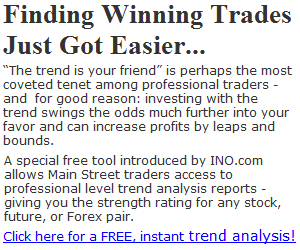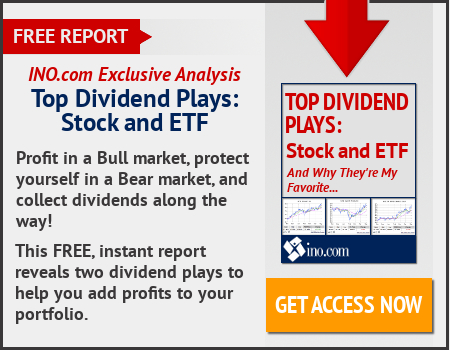 Debt ceiling negotiations intensify as Fitch ratings warning on U.S. credit adds urgency
The number of Americans filing for unemployment benefits last week inched higher, but previous weeks of data were revised lower after Massachusetts reported a surge in fraudulent claims. Figures from the Labor Dept show initial claims for last rose by 3K to 229K, slightly above the 2019 pre-pandemic average of 218K claims. However, the 2 previous weeks were revised down by a combined 50K, indicating the labor market remains stronger than previously expected. Continuing claims, filed by Americans who are consecutively receiving unemployment benefits, dropped to 1.79M, a decrease of 5K from the previous week. Some economists have warned that it's difficult to get a clear picture of what's happening in the labor market after Massachusetts state officials acknowledged they are "experiencing an increase in fraudulent claim activities" involving unemployment benefits. A separate report released indicated that Massachusetts downwardly revised months' worth of jobless claims after it discovered fraudulent filings were inflating the data. In total, Massachusetts reported 171K fewer jobless claims than previously reported. For months, the labor market has remained a strong point in the cooling economy, defying expectations for a slowdown despite the aggressive interest-rate hike campaign by the Federal Reserve. Economists widely expect unemployment to climb higher as a result of steeper interest rates, which could force consumers & businesses to pull back on spending. Other economic data also pointed to an economy that is surprisingly resilient, even in the face of higher interest rates, a banking crisis & chronic inflation. Q1 GDP grew at a 1.3% annual pace, updated data shows, faster than the 1.1% initially reported.
Jobless claims rise less than expected after fraudulent filings are wiped out
consumer electronics this year. The retailer affirmed the outlook it shared in Mar. It expects full-year revenue of $43.8-45.2B, a decline from its most recent fiscal year, & a comparable sales drop of 3-6%. CEO Corie Barry said as shoppers face higher prices for housing, food & fuel, they are making trade-offs by buying some items and skipping others. "We've been seeing a consumer who is — whether or not you call it a recession — exhibiting some recessionary behaviors," she added. But Barry said the retailer expects the calendar year to be "the bottom for the decline in tech demand." She said sales will bounce back because households now have far more connected devices than pre-pandemic. The debut of innovative products & the aging of items that customers have at home will spark replacements or new purchases too. EPS was $1.11, down from $1.49 a year earlier. Net sales in the qtr declined to $9.5B, down 11% from $10.6B in the year-ago period & fell short of expectations. Comparable sales declined 10.1% in the qtr, in line with the drop expected by investors, according to StreetAccount. Online sales drove roughly 1/3 of the company's revenue in the US in the first quarter, Barry said. That share has been steady over the past 2 years & it is twice as high as pre-pandemic, she continued. The stock rose 2.15.
If you would like to learn more about BBY, click on this link:
club.ino.com/trend/analysis/stock/BBY_aid=CD3289&a_bid=6aeoso5b6f7
Best Buy pops on earnings; CEO says shoppers showing 'recessionary behaviors'.
Gold futures settled lower for a 4th session in a row. The stronger $, as well as higher Treasury yields, pressured gold prices. Prices for the most-active contract marked their lowest finish since Mar 21. Gold for Jun fell $20 (1.1%) to settle at $1943 an ounce.
Gold futures down 4 sessions in a row
Oil futures finished lower for the first time in 4 sessions after a top Russian official played down the prospect of additional production cuts when OPEC+ meets early next month. Crude prices were lifted earlier this week, with support tied in part to remarks by Saudi Arabia's top energy official that were taken as a signal that OPEC+ could move to further cut output at their next meeting. West Texas Intermediate crude for Jul fell $2.51 (3.4%) to settle at $71.83 a barrel. Jul Brent crude, the global benchmark, lost $2.10 (2.7%) at $76.26 a barrel. Aug Brent, the most actively traded contract, fell $2.05 (2.6%) to $76.18 a barrel. Russian Deputy Prime Minister Alexander Novak told the Izvestia newspaper that he didn't expect any additional measure to be announced when OPEC+ meets on Jun 4. OPEC+ countries in early Apr announced around 1.15M barrels a day in production cuts that took effect at the beginning of this month, while Russia pledged to continue cuts of 500K barrels a day thru year-end. Novak said he didn't think there would be any "new steps, because just a month ago certain decisions were made regarding the voluntary reduction of oil production by some countries due to the fact that we saw the slow pace of global economic recovery." Oil prices softened after the reported remarks & were also pressured as US leaders left "many unresolved issues with the debt ceiling."
Oil ends lower as Russia plays down prospect for additional OPEC+ production cuts
Dow Jones Industrials