Dow finished up 76 in a choppy session, decliners over advancer 4-3 & NAZ was off 63. The MLP index was up 1+ to the 204s & the REIT index added 1 to the 432s. Junk bond funds drifted lower & Treasuries continued to be heavily sold, raising yields substantially. Oil was only fractionally higher in the 88s after an early gain & gold retreated 17 to 1789 following yesterday's advance (more on both below).

AMJ (Alerian MLP Index tracking fund)
Free Apple Analysis!
Bring Your Portfolio Into The 21st Century
Four Days, Four Trades, +40% Average Returns
Learn to trade options with MarketClub!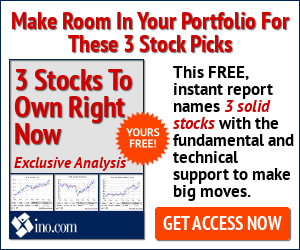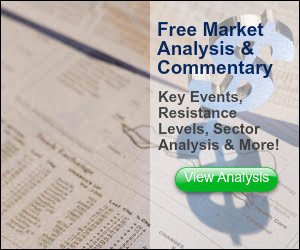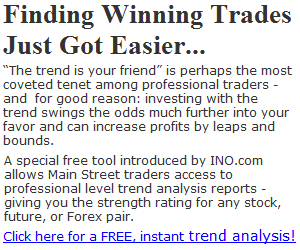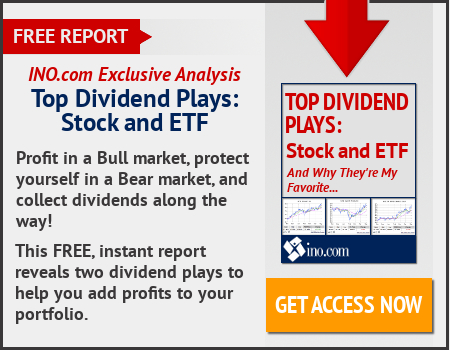 Biden touts jobs numbers, claims progress in rebuilding middle class
Sen Kyrsten Sinema signed off on sweeping Dem legislation that would provide new spending to mitigate climate change & extend health care access while taxing corps. The announcement likely unlocks the votes needed to pass the bill in the Senate. Sinema said her support came after Dem leaders agreed to remove a provision on closing the carried interest tax loophole that enables wealthy hedge fund & investment managers to pay lower taxes. "We have agreed to remove the carried interest tax provision, protect advanced manufacturing, and boost our clean energy economy in the Senate's budget reconciliation legislation," Sinema said. "Subject to the Parliamentarian's review, I'll move forward." Her comments on the bill, known as the Inflation Reduction Act, came after a week-long silence that left many Dems nervous that the enigmatic centrist may not sign off on it. Dems have no hope of winning any Rep support, meaning all 50 senators in the caucus are needed to pass the measure. Senate Majority Leader Chuck Schumer voiced confidence that Dems now have unanimous caucus support for the bill. "I am pleased to report that we have reached an agreement on the Inflation Reduction Act that I believe will receive the support of the entire Senate Democratic conference," Schumer said. "The final version of the Reconciliation bill, to be introduced on Saturday, will reflect this work and put us one step closer to enacting this historic legislation into law."
Sen. Kyrsten Sinema signs off on Democrats' big agenda bill, paving the way for Senate passage

China said it would halt cooperation with the US on areas including military relations & climate change while imposing sanctions against House Speaker Nancy Pelosi, as Beijing stepped up its retaliation to her Taiwan visit. The new measures were announced as military drills Beijing launched furiously in the wake of her trip earlier this week sent warplanes, naval ships & missiles menacingly close to this small island democracy despite growing criticism. The US delegation's unannounced visit to Taiwan has fueled a mounting crisis, raising fears of conflict in the region & stoking tensions between DC, its allies & Beijing. Beijing said it will cancel military phone calls between area commanders, defense meetings & cooperation on anti-drug efforts with the US & will no longer take part in talks on maritime safety & climate change. Earlier, China took personal action against Pelosi, announcing sanctions on the speaker & her immediate family in response to what the Chinese Foreign Ministry called her "egregious provocations." The unspecified sanctions, China's latest retaliation for the brief trip to the self-ruling island it claims as its own territory, came as Pelosi vowed not to let Beijing isolate Taiwan, while DC & its allies urged de-escalation. "They may try to keep Taiwan from visiting or participating in other places, but they will not isolate Taiwan by preventing us to travel there," Pelosi said in Japan, the last stop of her Asia tour. China's response had until now largely been directed at the island of over 23M people that lies just across the Taiwan Strait.
China halts military, climate ties with U.S. and sanctions Pelosi in fury over Taiwan visit

Gold ends lower as yields, dollar rebound after strong U.S. jobs report

Oil futures bounced to a higher close, but suffered sharp weekly losses as a much stronger-than-expected US jobs report failed to fully dispel fears of a global economic slowdown. West Texas Intermediate crude for Sep rose 47¢ (0.5%) to close at $89.01 a barrel, leaving it with a 9.7% weekly loss. The US benchmark closed yesterday at its lowest since Feb 2. Oct Brent, the global benchmark, rose 80¢ (0.9%) to settle at $94.92 a barrel after closing yesterday at its lowest since Feb 18. Brent suffered an 8.7% weekly loss. Oil has dropped sharply this week, with fears of a sharp global economic slowdown & its potential impact on demand appearing to move front & center for investors. Worries were amplified yesterday after the Bank of England delivered a half-point interest rate increase & warned that a lengthy UK recession would likely take hold later this year. Crude bounced off lows today after data showed the US economy added 528K jobs in Jul, far exceeding the consensus estimate of 258K as the unemployment rate dropped to 3.5% from 3.6%. Major central banks, including the Federal Reserve, have moved to aggressively raise interest rates in an effort to rein in inflationary pressures, while also stoking fears of sparking a recession. Oilfield-services firm Baker Hughes said the number of US oil rigs fell by 7 this week to 598, but was up 211 from a year ago.
Oil bounces, but suffers sharp weekly loss as demand worries overtake supply concerns

This was a flattish kind of week with the Dow ending down only 44. A better than expected jobs report today did not generate excitement by investors. That is not a good signal for next week.
Dow Jones Industrials