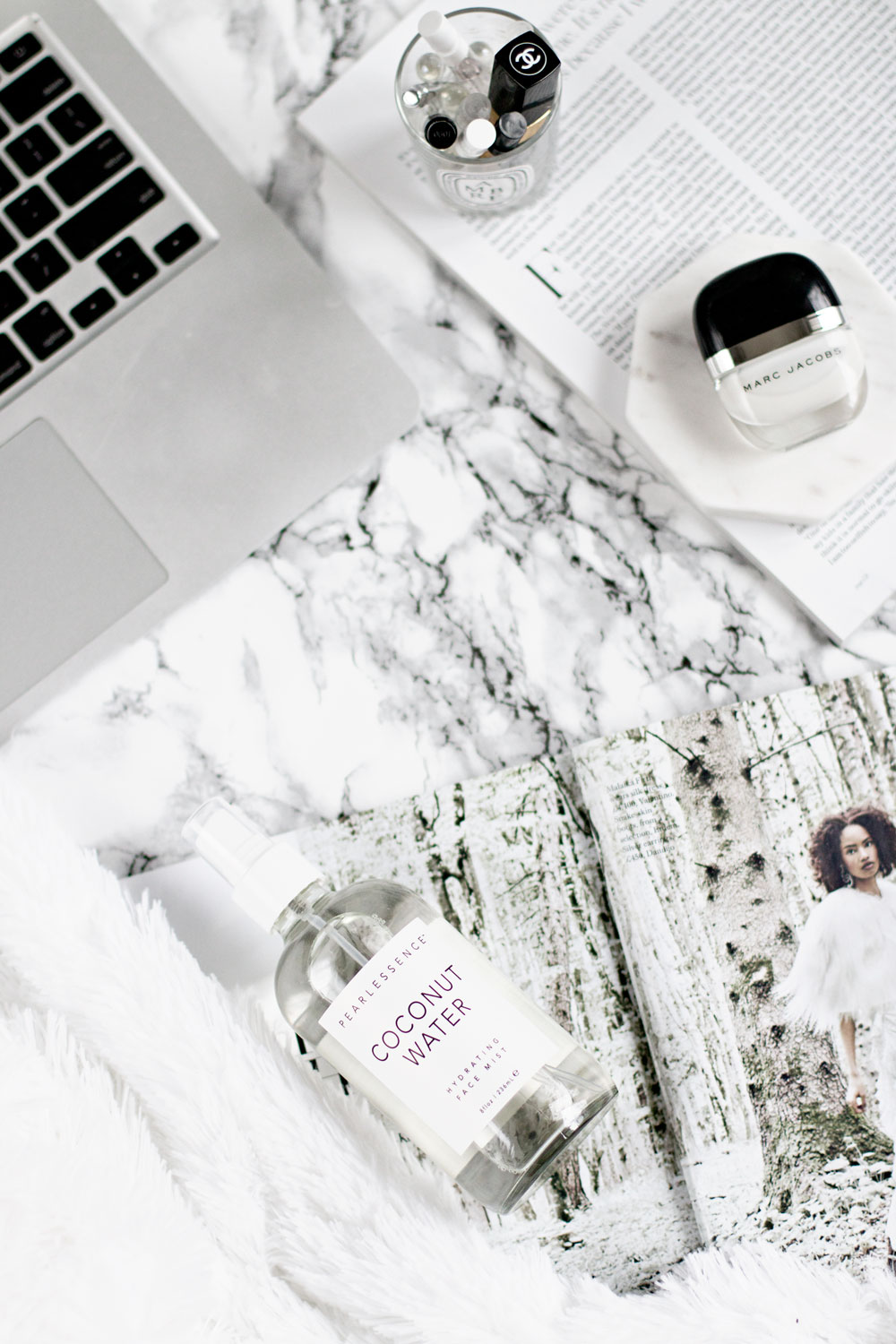 ..and have more time to do things you enjoy.

How often do you find yourself feeling overwhelmed? Sometimes, I feel like I have at least a hundred things going on. Work, family, my social life, my daily responsibilities, goals, blogging- it's easy to start feeling like there aren't enough hours in the day to do it all. Next thing I know, the mail is piling up because I was distracted when I got home and instead of putting it away, I just threw it on my kitchen counter, I have at least 10 emails to reply to, laundry to do and two blog posts to Write. It's easy to start feeling overwhelmed.
I never considered myself a very organized person. I do love to clean, de-clutter and organize, but I always felt like things went back to being messy in no time. I then realized that I just have too much *stuff* and sometimes try to do too many things at once.
It can sometimes feel like we overcomplicate our lives ourselves, although not necessarily on purpose. We do so by staying in relationships we see no future in, because we fear being alone, we have too many possessions and find it difficult to say "no", even when we really want to.
CLEAN AS YOU GO
Wash your mug right after you finish your coffee- don't let the dishes pile up. Do your bed right after you get up in the morning. Open the mail as soon as you get home. If you do these things "as you go" you will notice that you won't have to spend a lot of time Constantly cleaning. All of these thing are simple and only take up a few minutes of your time.
RE-EVALUATE YOUR RELATIONSHIPS
Don't waste your time for people who aren't good for you. Don't be afraid to cut ties if you feel that the relationship is toxic. Your time is precious, make sure to spend it with people you care about, people who make you feel good about yourself.
UNSUBSCRIBE
I have a tendency to immediately subscribe to blogs and websites, if I happen to like them at a first glance. Truth is, there are very few of those newsletter emails that I actually read. I recently unsubscribed from a whole bunch of them and now my inbox is much neater and a lot pleasant to browse through. The same thing goes for junk mail.
DE-CLUTTER
Get rid of old things like clothes, dishes, electronics, magazines, furniture you no longer need- donate what you can. I bought a pair of very expensive flares about nine years ago and they still have a tag on and a place in my closet as I'm hoping they'll come back in style and I'll get to wear them. Too many material possessions sitting around can make you feel drained and they often complicate things and take your attention away from the things that matter.
WRITE DOWN YOUR GOALS
I'm talking about both small daily goals like getting your workout in, finishing reading that book, organizing your pantry, etc. and life goals. Write them down go through them and pick the ones you feel are most important to you. By reducing the number of your goals you're increasing your focus and you'll be more likely to succeed.
FORGET MULTITASKING
It's stressful and most of the time you're not as productive as you would be, if you were to focus on a single task. time-blocking and scheduling your work and other chores can help you get a lot more done, if you find yourself getting distracted easily.
CREATE A MORNING ROUTINE
This can be life changing. If you find yourself rushing out the door every morning, being in a hurry, getting an early start can give you more time to do things like sitting down and writing down your to-do list, preparing lunch and getting ready for the day.
RE-EVALUATE YOUR COMMITMENTS
Out of all your responsibilities and hobbies, which ones are of most importance to you? Home life, social life, work, side-work, family, any pastime activities- if there's something that you don't love doing or it doesn't give you value, give it up- if you can. Pay close attention to what you do with your time.
SAY NO
Don't feel obligated to say "yes" to things you don't feel like doing. Don't feel the need to explain yourself- if you don't want to do it, just say no.
CLEAN UP YOUR DIGITAL MESS
Decluttering is also important when it comes to your digital life. Delete any apps you don't use, any documents you don't need, close those tabs.
STAY ORGANIZED
Have a place for everything, and put everything back where it belongs. This will make your life much easier and you won't waste time looking for things, because you don't know where you put them.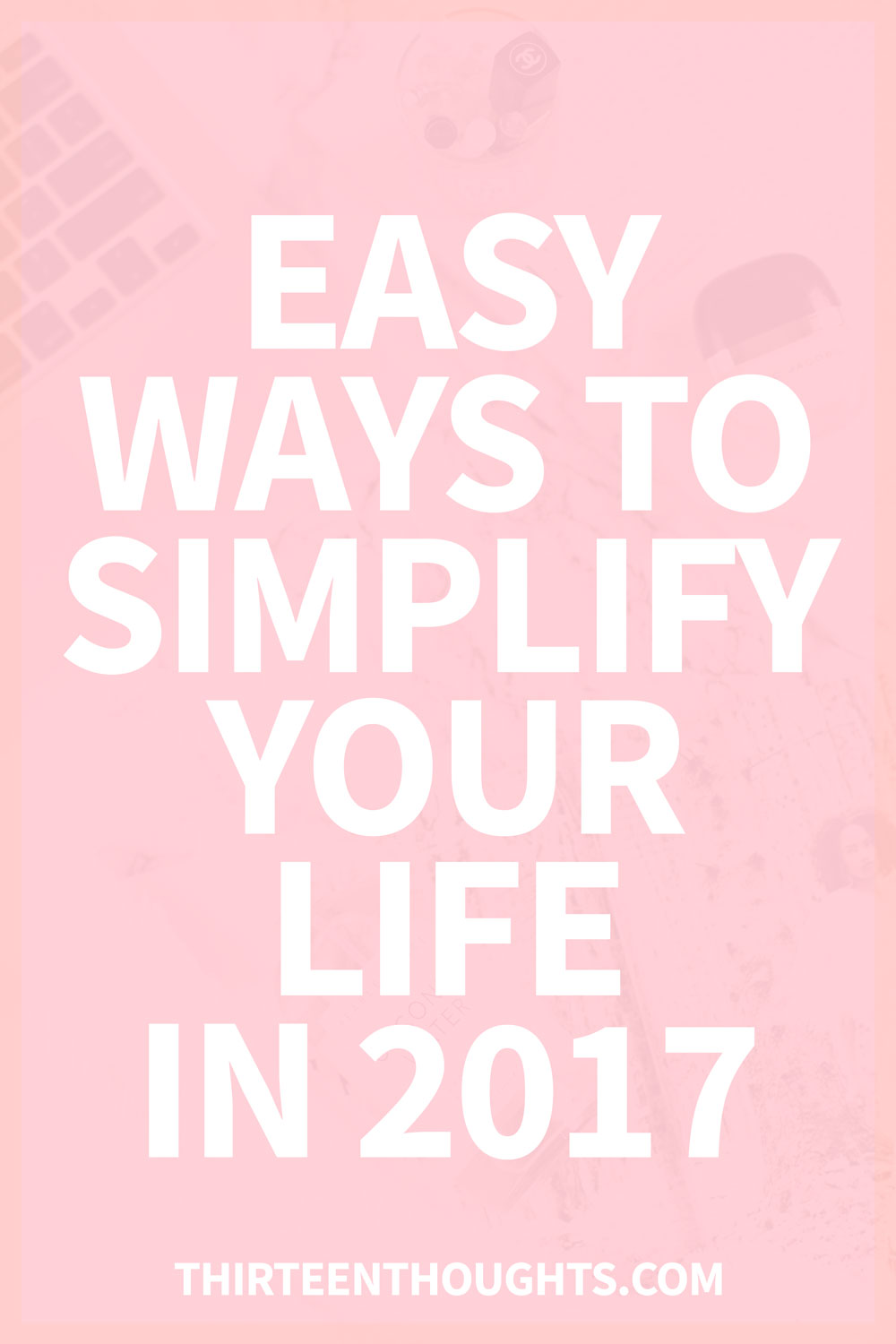 We live in times, where we're constantly connected, we constantly have something to do and it's important to know how to slow down. It's important that you value your time and spend it doing things you need to get done and doing things you like doing. Not saying "yes" to spending time with people we don't necessarily want to be around. De-cluttering, getting rid of anything that doesn't serve you will help you Simplify your life and feel more at peace.
Any other ideas on how to simplify your life? Do you ever find yourself feeling overwhelmed?
*This is a scheduled post, I just wanted to add this quickly to say thank you for all your kind and loving comments on my last post. Unfortunately, my grandma didn't make it and passed away yesterday afternoon. She was my best friend and one of the most important people in my life. I feel like I'm missing a piece of my heart, I'm in so much pain and don't know how I'm going to get through this. Just wanted to say that I'm thankful for the love you've been sending my way and wish you all Happy Holidays.
The post Easy Ways To Simplify Your Life appeared first on Thirteen Thoughts.