The following report is the Opinion of Optimus Futures, LLC
E-Mini S&P 500
We're coming into another week with stocks at record highs and volatility at rock bottom (VIX index at a 24 year low). Things are very calm right now – and that's what happens before a large correction. The markets usually associate it with a particular economic indicator that signals a weakness, triggering a sell-off. This initial sell-off is then followed by additional news that re-enforces the trend, causing a ripple effect of a downward cycle of longs getting stopped, short sellers joining in and "Program Trading" triggering algorithmic sales. We would never recommend trading against the trend but pay attention to weak or strong news reports, whether USA based and/or international, as this would trigger further rotation to the upside or an opportunity to sell.
10 Year Treasury
The yields have remained higher following a weak report of the NY Manufacturing Gauge. On Friday, the CPI came in lower than expected, so there is concern that it did not indicate a rise in economic activity. Having said that, the CFTC report showed net longs from commercial and retail expect the 10 Year Notes to go higher. The net speculative "long" positions for the 10-year Treasury Futures rose to 229,119 contracts in the week ending May 12, its highest levels since early 2008. In spite of these the bullish news, the chart technicals show a downward direction.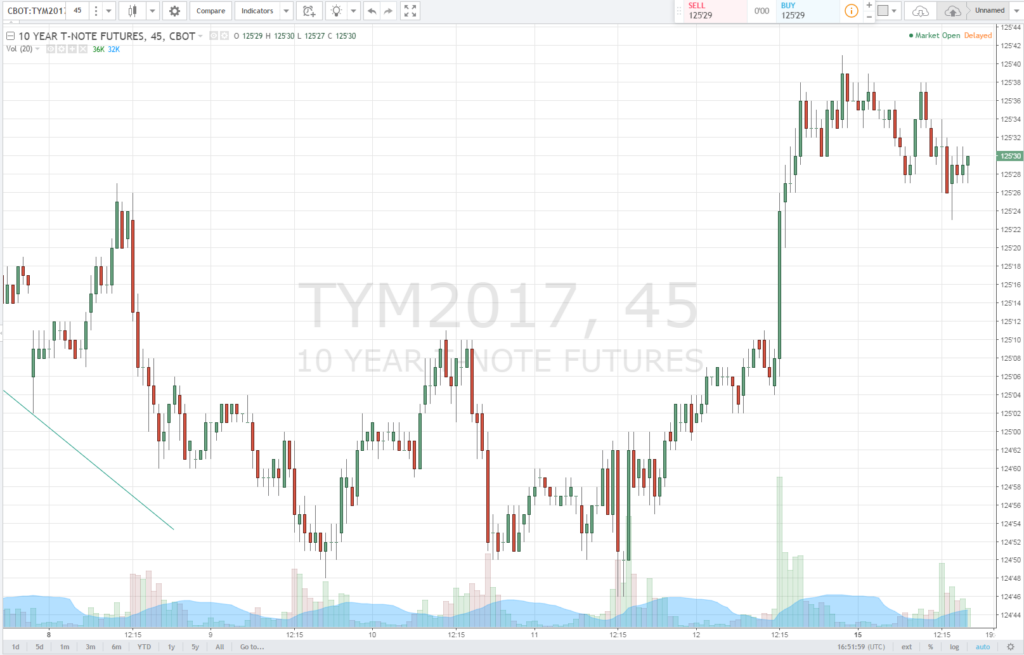 Crude Oil
There was a lot of hope that the break of the $50 mark for the CL would signify the return of the bull market. These expectations were short lived. Venezuela, heavily reliant on oil, continue to flood the markets while the US did not reduce output either. However, Russia and Saudi Arabia have agreed to cut production from the middle of this year until the end of 2018. Technically speaking, this may drive the price of oil above $50 and that should trigger an upside again. As we indicated last week, the $44 level is crucial and if broken, we may see the high thirties. In lieu of the news from Saudi and Russia, we expect higher odds that $50 crude will be broken.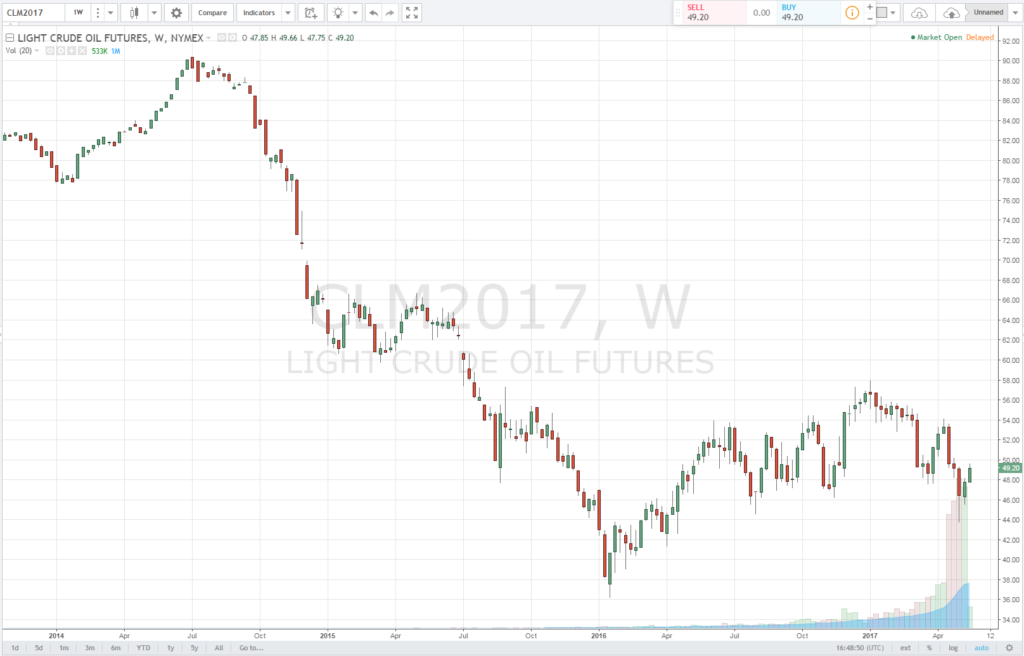 Gold Futures
Despite the popular belief that gold prices go down in a rising interest rate environment, we are seeing quite the opposite if we examine the data. We do not view Gold as a safe-haven metal, but we do believe that it will continue higher when interest rates are raised again. Until then, we will continue to see fluctuations based on technical support and resistance level. Strength should come at a break of 1275, and a break of 1210 could trigger another wave of sells to about 1125.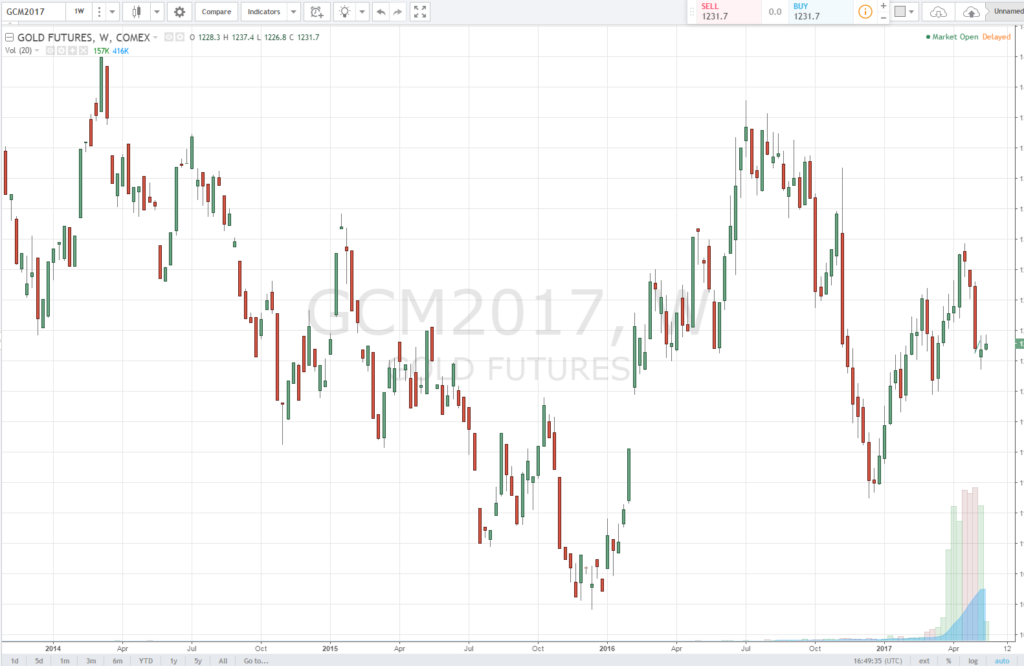 Euro Currency
Marcon's vistory sent the Euro to a six-month high, but the price has since stalled. The sentiment in France continues to be anti-EU, and Marie Le Pen is going nowhere despite her loss. Her view is that the EU is hurting France. Moreover, the UK is forced to come up with a plan to transition its institutions, laws and economic ties to a new legal and economic environment with the other EU members. We suspect that the other members will not make their life easy, and they may set an example to others not to withdraw from the EU. At this point, we do not see any change in the EURO. A break above 1.15 could signal a reversal to the upside, and we remain vigilant watching this level.
There is a substantial risk of loss in futures trading. Past performance is not indicative of future results.
The post Chart Analysis and News for the Futures Market: May 15th, 2017 appeared first on Futures Day Trading Strategies.