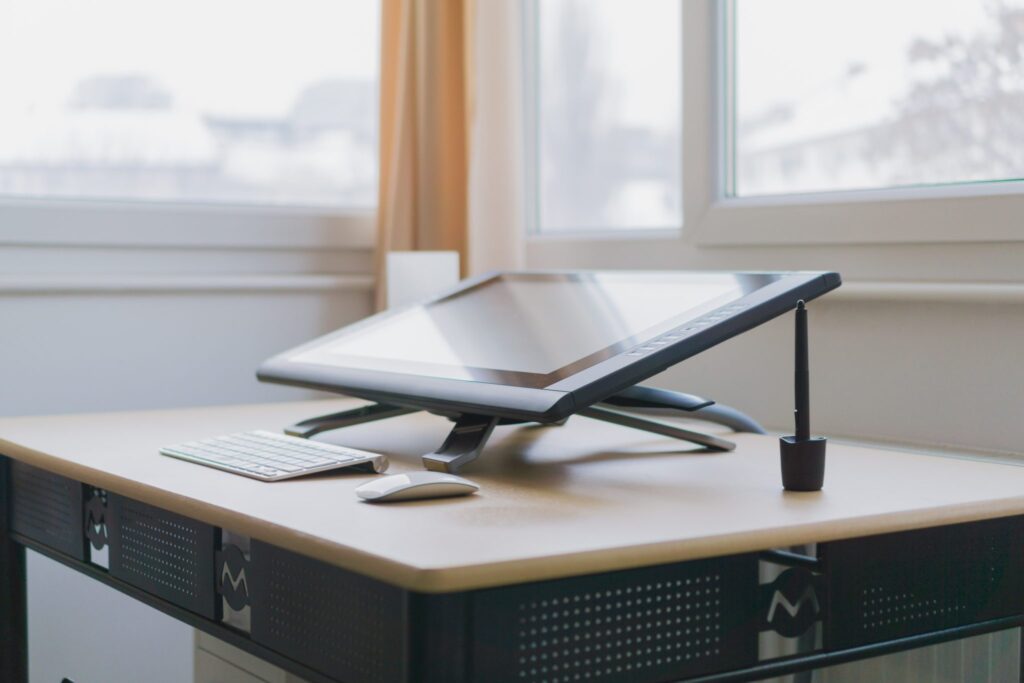 When it comes to trading futures, selecting the right trading platforms is a critical component to your overall trading strategy. In this article, we go over the features experienced traders look for, discuss the evolution of trading platforms, and how to select the right one to future-proof your trading style in an ever-changing electronic landscape. This article is my opinion. Your experience may be different. Please share below about your selection process of the platforms, we would appreciate it. Let's start…
Based on my years of observation as a broker, most Successful Traders utilize approximately 10% – 15% of the features available on any given platform. In fact, I would dare to say that the majority of successful traders do not even know how to operate the rest of the platform beyond the features they need. On the other hand, I find that Market enthusiasts, but not necessarily profitable traders, have in-depth knowledge of all the ins and outs of their platforms. From its coding language, capabilities, limitations and other features not visible to the average trader.
Successful traders tend to focus more on risk management and methodology, not the exploration of features for the sake of knowing. Obviously, I am not discouraging anyone from learning a platform. However, beginner traders should focus more on risk management and whether the platform can support the way you want to trade: via the Depth of Market, chart or some other type of order entry. In other words, your platform should make it easy for you to decide and execute when to go long or short. Remember Da Vinci: "Simplicity is the Ultimate Sophistication."
Successful traders usually consider the following factors when choosing a trading platform:
1. Is the GUI clean, uncluttered and easy to work with? Is it easy to digest a lot of information at once by simply looking at the screen?
2. How is the order placement interface? What types of orders are available – bracket stop-loss and profit target? Does it have an Open Orders Window and the ability to change orders in a timely fashion?
3. Does it show a Real-Time View of Equity and Available Margin from your Broker?
4. What variety of charting tools does it offer? Can you trade from the charts?
5. Advanced Users Only: What type of application program interface (API) does it offer? An API allows traders to integrate third-party software into the platform.
Do most platforms support the above features? Sure. However, every platform has a different graphical user interface (GUI), which in turn affects the other decision points. Choose one that is suitable to your way of trading. The way you place your orders and execute, the visual display of the charts, and the way you analyze the markets is unique to your personal preferences. Make sure you choose a platform that can be customized to suit your trading style.
One popular method many traders use to pick a trading platform is gravitating towards the one with a large user base. Even though that might not be a bad idea, judging platforms by the number of users is not always an indication of its quality. For example, some of the most popular platforms have a massive user base of paper traders. Is this who you want to get your advice from? People, who trade virtual money telling you how you should trade your hard earned money? Or would you rather listen to people who trade their own capital and can deliver practical information?
Another important aspect to consider is embracing change. Just because you started out on one trading platform does not mean you should trade on it forever. Better products are coming into the marketplace that gives you the opportunity to progress as a Futures Trader. Let me give you a few recent examples of product evolution that helps you trade:
• Order Flow Visualization from Bookmap – We all know how markets are dominated by HFT algorithms that humans simply cannot compete with. In the past, traders would become members of the exchange so they could execute their trades in a live "pit" auction and literally "see" order flow coming in and out of the market. As the markets went electronic, the edge went to the quants who no longer needed to wait for a pit clerk to submit a trade to the post but could get the transactions directly from the exchange in real time. Bookmap is an Order Book visualization platform that takes this "real-time" order flow information and presents it in an easy to consume picture or "Heat Map". It delivers unparalleled transparency into today's algo driven markets by letting you see the entire evolution of the limit order book, not just price, time and volume.
• Cloud-based execution over the Web such as MetaTrader 5, TT Web or MarketDelta Cloud – Platforms that give you the ability to trade virtually anywhere on any device – desktop, browser, or smartphone app. It fits the modern lifestyle of a trader who wants access to their account anywhere, anytime using cutting edge trading, charting, and cloud technologies. Some of the key benefits of cloud computing are flexibility, disaster recovery, automatic software updates, no hardware to maintain, improved accessibility, speed to market, improved monitoring, security and remote trading. Cloud computing provides traders much greater access to markets, just like electronic trading did back in the late 90's. It will untether traders from their desks and allow them to be much more connected and actively engaged with the markets in ways not previously possible.
• Social Trading Platform via TradingView: This is where the customers can follow the most successful traders using the same platform and even mirror their trades. TradingView is one of the largest and most active trading communities on the web, with over 1,000,000 monthly active users from 100+ countries. Designed to provide a Bloomberg-like experience to non-professional traders, users have free access to top-notch charting and analysis, publish trading ideas and discuss markets in real-time. The free platform is in HTML5, which means no installation or setup. It works equally well across different platforms – such as iPads, or Android-based tablets and phones, in other words, anywhere you have a modern browser.
At the end of the day, you want a stable trading platform with a user-friendly interface and superior charting system. If flexibility is important, make sure the platform has a native mobile version as well as a web-based version of the desktop client. The rapid growth of self-directed online trading has brought some fantastic trading platforms to the marketplace. If you trade your own account, you need to keep your eyes open to the new features that are coming. They might be what you need as a trader.
Optimus Futures allows customers to open demo accounts of all our platforms. Test your Strategy in Live Market conditions with Fast Execution and switch to a Live Account whenever you feel comfortable.
There is a substantial risk of loss in futures trading. Past performance is not indicative of future results.
The post How do successful Futures traders choose trading platforms? appeared first on Futures Day Trading Strategies.