Ever had that experience when your feelings of excitement suddenly turn into disappointment or frustration? Many travellers must have felt their spirits soar thinking about what awaits them on the other side of the world only to be disheartened by news of a cancelled or delayed Flight. Just when you thought you've prepared yourself enough for this trip, a flight delay or cancellation catches you off guard and ruin your excited mood.
Unfortunately, Flight Delays and cancellations are unavoidable and ambivalent. They happen all the time for a variety of reasons. Bad weather could be one. At times, technical or health-threatening issues. Travellers may need to be extra patient because delays and cancellations usually take time before they get sorted out. Rant as you might, resolutions do not take effect immediately.
To spare you from stress and exhaustion, here are few tips to consider:
Read your the booking section of your airline policy. How much will the airline cover in case of a cancellation or delay? What remedies are they offering? Will you be refunded? If refunding is not possible, then your best choice would be to purchase a travel insurance plan with trip cancellation. If refund is possible, know how much of your expenses would be reimbursed.
Choose an airline with flexible policies. Visit airline websites, compare prices and read the airline policies of each. Make this your habit prior to booking a flight. This will help you discern which airline fits your needs and save you from future hassles whenever unexpected events occur. If a particular flight captures your fancy but you're reluctant to book it because the airline policies aren't favourable, then buy an affordable travel insurance plan specially designed to meet your trip delay or cancellation requirements.
Be your own weather man. Always be in the loop about the latest weather updates. If you think your flight is in danger of getting cancelled or delayed, see if it's possible to move it to another date.
Find the time to go through the Flight Rights Canada (FRC) document so that you will know your rights as a plane passenger particularly where delays or cancellations are concerned. Reading this document will let you know when and how to invoke your rights so that you can claim just compensation.
---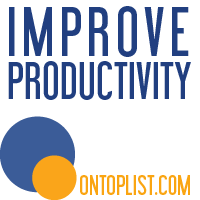 Blogs Directory
Ldmstudio Directory
Web Directory