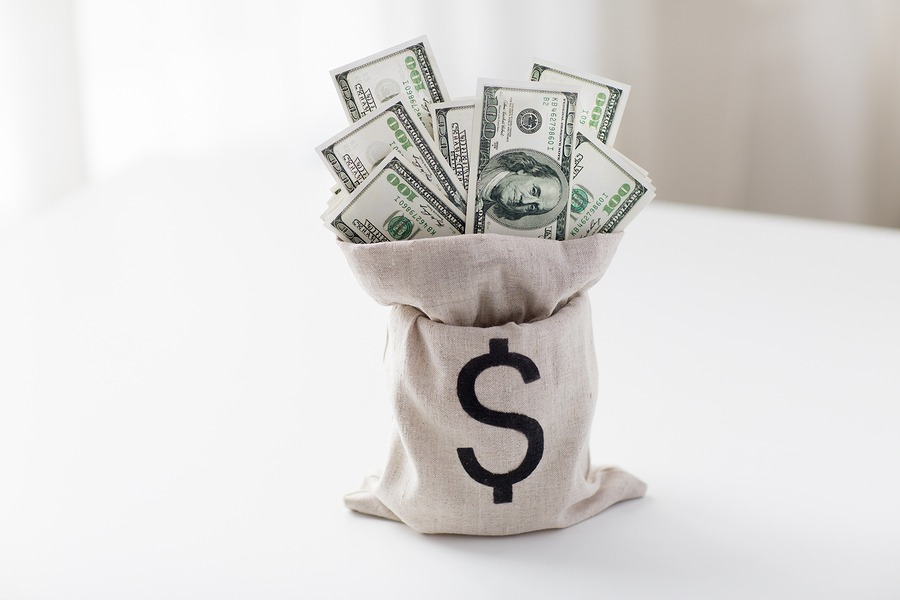 You have been thinking about life Insurance for quite some time now and is no longer okay to put it on the back burner so you wanted to start with $100,000 life insurance policy to see how much it costs, what you must do to get it and if it is enough. Well, you came to the right place because here at InsureChance, we have helped thousands of clients secure life insurance policies and work with all top rated companies. In this article, we will cover everything you need to know about $100k life insurance policy.
Is it Enough?
The first and most important question is finding out if this coverage will be enough to cover your loved ones. Now, if you are simply looking for $100,000 policy to simply cover final expenses or for some business purposes then go ahead and run some quotes on our quoter. Otherwise, let's see what it takes to determine if this is enough coverage. Before applying for any coverage we like to complete a needs analysis to determine exact amount your family may need. If you'd like to figure it out here is a cool tool we have on our site.
If you have a mortgage of $250,000 with an annual income of $60,000 that your family depends on than a $100,000 of life insurance is quite a low amount to have. For family protection, we recommend getting 10 to 20 times your annual income as a general rule without doing an in depth analysis. From this perspective, it is not enough coverage at all. However, if you want to leave a little behind to your grandchildren and cover funeral expenses than this may work for you.
No Exam Option for $100k
Because the amount of coverage is under $500,000 you can get a lot of companies who will offer you an option to skip the medical exam which is a pretty cool benefit. When it comes to getting no exam for $100k there are several options and they are not all the same. The no exam plans are broken down from simplified issue to level final expense. So let's look at both types and who can qualify for it. Oh and let's not forget that you can get approved for a no exam policy within 5 minutes to about few days without having to leave your home.
Simplified Issue
Usually, a term or permanent life insurance option that is available for people in good health. This type of plan will check all your records like pharmacy, driving and MIB(medical information bureau). You'll also have to answer about 20 questions on the application that will be reviewed before you can get approved. As you can see the only difference here is you get to skip the exam, otherwise, the underwriting is rigorous.(quotes here)
Final Expense Level Plan
A type of plan that people over age 45 get to pay for funeral expenses and any other final bills. This plan is available up to $100,000 with very few questions, no exam and no records being checked. If you get this type of plan it will most likely be a whole life plan which means the coverage is locked in for life. People with certain health conditions that can't qualify for simplified issue usually will go for these plans. (quotes here)
Who is it right for?
Like mentioned before, a $100,000 life insurance policy is perfect for an individual who doesn't have any dependents or too many liabilities and is looking to leave something extra behind. It may also work for someone who doesn't want their death to be a burden to their loved ones. In some cases, we have seen business owners take out this type of amount on their key employees or business partners. It may also work for individuals that can't afford more and doing the best they can and securing a policy. At the end of the day, some life insurance is much better than no life insurance.
$100,000 Life Insurance Rates
If you want to get an idea of what $100k of life insurance can cost, the best thing to do is run a quote here(link). The reason is that the rate will be determined by your age, plan type, overall health and whether or not you're a smoker. To give you an idea we will look at rates for a 45-year-old healthy male securing either a term or permanent life insurance option.
10 Year Term Life $100,000
Best Rate with Foresters $11.03/mo
15 Year Term Life $100,000
Best Rate with Banner Life $13.74/mo
20 Year Term Life $100,000
Best Rate with Foresters $15.58/mo
25 Year Term Life $100,000
Best Rate with Banner Life $21.35/mo
30 Year Term Life $100,000
Best Rate with Foresters $22.58/mo
Lifetime Coverage $100,000 (locked in rates until age 100)
Best Rate with Protective Life $76.92/mo
Summary
Before you settle on getting a policy for $100,000 we strongly recommend that you complete a professional needs analysis with an experienced agent. Because the last thing you want your family to go through is a financial hardship if something was to happen to you. A good needs analysis will show you if $100k is enough or if you need way more coverage. You should also not be worried about cost since term life insurance is very affordable especially when you consider the amount your beneficiaries would get. This amount of coverage usually perfect for seniors who have other assets and are looking to simply leverage their money to leave more behind. I personally never wrote a policy for $100,000 for someone who has dependents and a good job because it would simply not be enough.
Whatever you decide to do you should always work with an independent life insurance agency like ours. Here at InsureChance, we work with over 60 top rated life insurance companies to get you the best rate. We also have state of the art comparison tool that gives you the power to compare rates instantly and let all the big companies compete for your business. We also provide lifetime support and have extensive underwriting experience for getting individuals with pre-existing conditions approved. Let us help you secure your next life insurance policy, so request an application or call us at 888.492.1967!
The post $100,000 Life Insurance Policy: What you must know? appeared first on Insurechance.com.