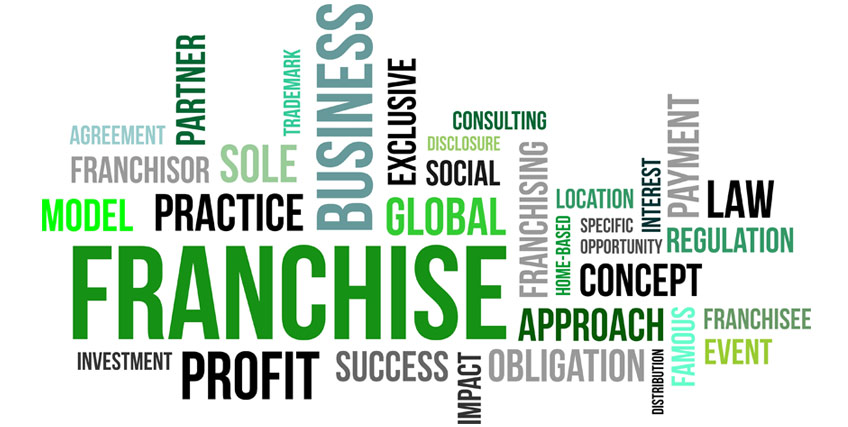 Owning a Franchising provides the opportunity for an individual to go into Business for himself/herself without the rigors of having to start a business from scratch. You get all of the independence, responsibility, and potential profit associated with owning your own business, and it comes with a proven business model that dramatically reduces the risk of failure.
There are literally thousands of franchisors in the U.S. from fast food outlets to real estate agencies to dog sitting. The initial challenge in owning a franchise is determining what type of business you want to run. Another major consideration is the amount of time required to run the franchise, along with the amount of franchise financing necessary to get the operation off the ground.
McDonald's is the top franchise in America, according to Entrepreneur's 2018 rankings, which are based on costs (franchise fee, total investment, royalty fees); size and growth (number of operating units, growth rate, closures), support (training, marketing support, operational support); brand strength (social media presence, years in business); and the franchisor's financial strength and stability. Using this criteria, Entrepreneur deemed McDonald's to be the franchise leader.
McDonald's ($1.1M – $2.2M investment required)
7-Eleven ($38K – $1.1M)
Dunkin' Donuts ($229K – $1.7M)
The UPS Store ($169K – $398K)
RE/MAX ($38K – $225K)
Sonic Drive-In Restaurants ($1.1M – $2.4M)
Great Clips ($137K – $258K)
Taco Bell ($525K – $2.6M)
Hardee's ($1.5M – $2M)
Sport Clips ($205K – $368K)
The sheer number of franchises available can be overwhelming. Fortunately, there are resources that can help guide you through the selection process of buying and owning a franchise. For instance, the International Franchise Association (IFA), features an online directory of more than 1,200 opportunities that can be searched by industry, franchise name, or amount of startup capital required.
Franchisors are required to provide a Franchise Disclosure Document (FDD), which outlines the startup and operating costs of buying a franchise. Be sure to read it thoroughly, and review it with your attorney and with your accountant before signing an agreement to purchase a franchise.
When considering pursuing a franchise business, do your research and keep up with franchise news and understand the royalty fee structure, which often between 6-10 percent of gross sales, which helps pay for the national advertising that supports the brand. Learn as much as you can before signing any contracts, and have them reviewed by your attorney. Many fast food franchises require an investment of well over $1 million. Other types of franchises cost a lot less.
Remember that when signing up for a successful operating process, you also abdicate control. Franchisees are required to purchase branded products, even though items may be available for lower costs elsewhere. Individual creativity is not often encouraged. Franchisees are expected to follow the established processes.
Although it provides many tools for success, franchising is not a guarantee. In fact, hundreds of franchisees fail annually for a variety of reasons including reluctance to follow the formula, inadequate management skills, poorly trained staff, a lack of sufficient capital, and the competitive marketplace in the area. Owning a franchise does not guarantee overnight success. As with any business venture, you have to be in it for the long haul.
Location
To be successful, a franchise should be located in a high traffic area and have available parking. Know the demographics of the place where you want to establish a business. Starting a high-end salon in a low income area is a recipe for disaster. If your town has a lot of commuters, operating a business that closes at 5:00 p.m. misses the opportunity for business from people who commute to work each day.
Financing
Be sure you understand the totality of the investment you are making. The initial franchise fee may not include the purchase or rental of a building and operating costs. As with any new venture, you'll need money for advertising, signage, and inventory. Borrow more money than you need in order to weather a slow opening and unexpected expenses that can devastate an underfunded enterprise.
Sources of funding
Lenders typically understand the benefits of franchising and usually are more willing to approve franchise loans, which usually come with more attractive terms than you are likely to find for any other type of start-up business Loan. Banks and non-bank alternative lenders are finding franchises to be an increasingly attractive investment.
Commercial banks will usually offer the most attractive rates and terms. If you have a solid credit rating, your odds of securing a traditional term loan from a bank will be quite good. The current economic environment is ripe for small business lending. Big banks are approving more than one-quarter of the small business loan requests they receive, according to the August 2018 Biz2Credit Small Business Lending Index (July 2018 figures), which tracks loan approval rates at various lenders. Small banks are granting almost half of their applications, while institutional lenders are approving almost two-thirds of requests.
About 10% of SBA loans are used for franchising, and borrowers can secure up to $5 million at terms as long as 25 years at interest rates between 6.5 and 9.5 percent. Successful borrowers usually have credit scores of 680 or higher, are able to put 10 percent down or more, and have some type of collateral.
The Small Business Administration does not directly make loans. Rather, the loans are granted through the agency's lending partners, who have to adhere to lending guidelines in order to receive the government backing that mitigates lender risk. Keep in mind that applying for SBA franchise funding can take longer than other types of loans because a lot of government-required paperwork is involved. It can sometimes take 60 to 90 days for the funding to come through.
A complete loan application package will include a personal financial statement, copies of personal tax returns for three years, and verification of the source of your down payment. Begin pulling together this information before applying for a franchise loan. Submitting an incomplete loan package is the most common reason for rejections from lenders.