I finally did it. I'm sure we've all heard it: diversify your income and make additional income. But this is easier said than done, right? I mean, if we already work one full time job, who has the time to squeeze in another income source? Even if we have the time, I know I definitely am not ecstatic about the idea of two jobs. Then I realized that I can practically turn anything I enjoy doing and simple things that I don't mind doing, into a money-making side Hustle.
As of October 5, 2017, I am officially a side hustler. My new motto: Everyday I'm hustling. I got a position as a substitute teacher! (Since I work at a year round school, I will be able to sub in the traditional calendar schools during my off-time.) I am stoked about subbing because it matches the new understandings I have gleaned about a good side hustle!
Flexibility
To start, hats off to every working person that leaves work to go another job at the end of the day or on the weekend. Our full time jobs in itself are exhausting and that requires respectable and admirable commitment. However, I consider a second job and a side hustle to be different things. I do not want my side hustle to feel like a second job. To leave work at 5 pm or to wake up on the weekend in order to go to my second job would drain me. Knowing myself, I may be tired and potentially a bit cranky.
I want my side hustle to be optional. If I need to call out, use vacation days, send in a doctors note or just pretend to be sick (although I would never do that

), then I would feel tied down to another job. I want my side hustle to be one in which I can choose when/how I want to work.
With my side hustle as a substitute teacher, I can choose the days and time-frame in which I want to work. I will only work on my off weeks from my year-round school. I will only work the days on the week in which I want. In fact, I just turned down my first position as I write this. Do I want to come in to work on Friday? Nope!
A side-hustle that offers good flexibility: driving for lyft and blogging. Katie, a B.A.D reader, mentioned that people also charge about $100 to program Amazon sticks. Clever! You can do weekends, weekdays, morning, afternoon, etc. You don't need to cancel a scheduled time.
Skill-set Promotion
Caution, this is very theoretical. The premise of skill-set promotion comes from Robert Kiyosaki's "Rich Dad, Poor Dad," Chapter 6. In this chapter, "Work to Learn, Don't Work For Money," Kiyosaki advises that we take a job that will teach a new skill and that our new skill-sets can be used to make us more money. Yes, this is idealistic. We have a job because we have a family to support, bills that must be paid, debt that needs to be reduced, and we simply need green money. Or a direct deposit.
But this is a profoundly insightful goal and one that we have more luxury to consider when choosing a side hustle. Essentially, I believe that my side hustle should not just bring in money, but promote a new marketable skill in myself that will enable me to do something additional for income. For example, if you currently do marketing as a full time job, you could side hustle by doing branding for new, small companies or individuals (this is all over sites like Fiverr). The concept is that the newly learned skill-set developed by branding could give you more marketable expertise within your 9-5 that may earn you a promotion or enable you to start your own company.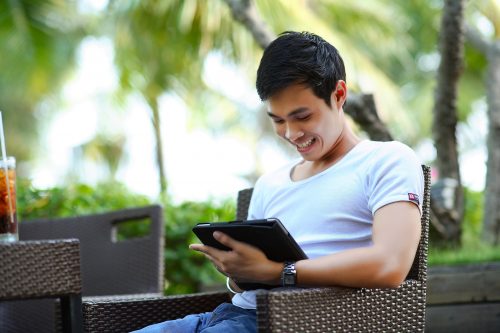 Through my side hustle as a substitute teacher, I will be able to teach new grades, new subjects, and work with a different demographic of students. I could even try some upper level math… but probably not. Either way, this will make me a more diversified, smarter, and, I believe, better educator. While this growth does not directly lead to me making more money, it does lead to an invaluable diversity in the world of education. And it could use this as leverage for different positions in education or if you wanted to tutor.
A side-hustle that offers good flexibility: building websites, branding, online tutoring. You will be practicing and honing a skill that you already have and probably learning new things along the way. You can market this time and these skills to promote yourself.
Space for passion and time
For some, skill-set building and Passion within a side hustle may fit well into the career that you already have. For example, teaching is my passion and being able to be a substitute teacher to build my talents both support each other. Others may have a job that is not necessarily their passion and that does not align well with building a skill-set that they desire. We all also have different time constraints. Some may be single but are earning an advanced degree and are attending classes after working. Some may have a large family that they go home to after work.
Again, we have more luxury to consider what we are passionate about and how much time we have when deciding on a side hustle, and I think this is a beautiful thing. I believe that my side hustle should be something that I am passionate about and that fits well into my time constraints. When this is true, I think that we will feel better about doing it, and ultimately better about reaching our financial goals.
My side hustle fits well into my passion and my time constraints because I am subbing at traditional schools when I am off from my year-round school (year round schools in my area are typically in session for about 8 weeks and then out for about 3). I also considered other passions/ time constraints that I have. Writing/free afternoons = start a blog :). Teaching/ time off during summer= tutoring. Someone who has a family, complete with the dog and limited time, could side hustle by being a dog sitter. (The first time that I found an online sitter for my dog, I sought out someone who had a family because I thought that my dog would enjoy that).
A side-hustle that is good for passion and time: babysitting/ caregiving, catering, dog walking, interior design. We can turn anything into a passion and then into a side hustle! I have a dog and I love her so much- and I can make money by sitting for other dogs that she can play with!
Time to side-hustle
Changing my philosophy about a side hustle helped me find something that I am actually excited about doing, and that not only earns me money but will give me a valuable talents that will better myself. Do you already have a side hustle and if so what do you do? If not, are you ready to earn additional income by starting a great side hustle? What ideas are you guys considering? I'll let you all know how my first day goes

The post My New Side Hustle for Extra Income appeared first on Blogging Away Debt.