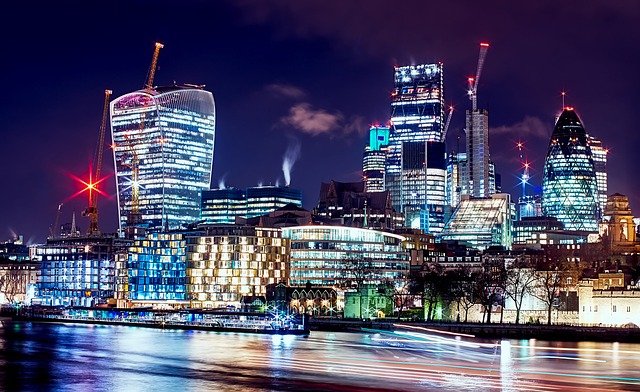 source: pixabay.com
The UK national debt hits its highest ever levels in October as the effect of the Coronavirus continues to impact the UK economy.
The Office for National Statistics (ONS) reported on Thursday that Borrowing reached £22.3 billion in October, the highest monthly amount for October since records began in 1993. It was also the sixth-highest borrowing in any month ever, beaten only by April, May, June, August and September also this year.
With public sector net borrowing jumping to £22.3 billion in October, borrowing so far this year has reached £214.9 billion. To provide some context, last month's figure is £169.1 billion more than the same time last year.
Despite the weak data, October's figure was actually lower than the £35.2 billion forecast by analysts, and lower than September's revised down figure of £28.6 billion
The Cause of the Rise in UK Borrowing
HM Revenue and Customs (HMRC) reported that Tax receipts have been "significantly impacted by the Covid-19 pandemic." Earlier this year, Chancellor Rishi Sunak announced a stimulus package in which firms could defer VAT payments.
The ONS reported:
Central government tax receipts are estimated to have been £39.7 billion in October 2020 (on a national accounts basis), £2.7 billion less than in October 2019, with falls in Value Added Tax (VAT), Business Rates and Pay As You Earn (PAYE) income tax.

Central government bodies are estimated to have spent £71.3 billion on day-to-day activities (current expenditure) in October 2020, £6.4 billion more than in October 2019; this growth includes £1.3 billion in Coronavirus Job Retention Scheme (CJRS) and £0.3 billion in Self Employment Income Support Scheme (SEISS) payments.
HMRC says there have been falls in:
VAT (£38.7bn), Income tax & NICs (£11.0bn), Corporation tax (£11.9bn), hydrocarbon oils (£4.2bn), Stamp taxes (£2.7bn) and Air Passenger Duty (£2.0bn – the largest percentage fall).
The chancellor said on Friday:
"We've provided over £200bn of support to protect the economy, lives and livelihoods from the significant and far-reaching impacts of coronavirus.
"This is the responsible thing to do, but it's also clear that over time it's right we ensure the public finances are put on a sustainable path."
The post UK Borrowing Hits Highest Ever Levels appeared first on DailyInvestNews.