Starbucks Frappuccinos: Best Starbucks Frappuccino Flavors
Friends can come and go, but Starbucks has always been there for you. From being part of your break from revisions to being your shoulder to cry on after a break up, who doesn't love a delicious coffee with a well-deserved Chocolate Iced Swirl? It has been part of most of your days out with family or friends, and it has seen you grow up – its the place you probably dragged your mom, trying to convince her you're grown up by taking her to a coffee house. Even the most stubborn of coffee-haters cannot escape the fact that their Frappuccinos are the tastiest drinks ever! There are enough recipes to suit everyone's tastes, even the biggest of sweet tooths!
Caramel Waffle Cone Crème Frappuccino Blended Creme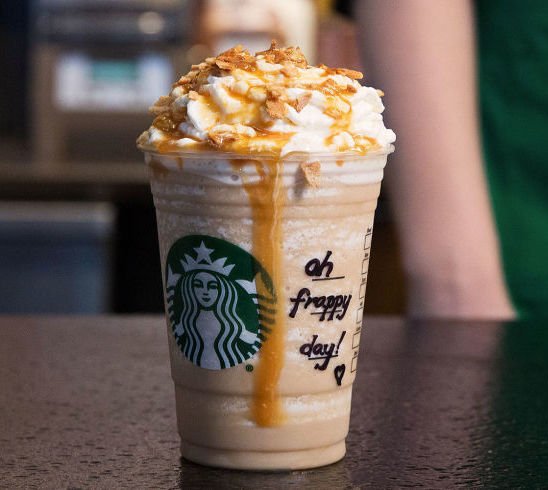 Do you ever fancy a chocolate waffle but find that the weather's too hot? This is the Frappuccino for you! You have got chopped up waffles, dark caramel sauce and whipped cream combined in this delicious drink! It's the perfect winter treat in a Frappuccino, but you can drink it all year round. We are dying to get a cup of this the next time that Starbucks lures us through its doors, which, lets face it, happens a lot!
Starbucks Birthday Cake Frappuccino
Got your birthday coming up? Treat yourself and get this luscious special! Starbucks recently brought back this baby to celebrate its twenty-first birthday! It's your classic vanilla bean Frappuccino with whipped pink cream for a unique touch. It's for a limited time only, so even if your birthday is next year, go on, treat yourself early!
Caramel Cocoa Cluster Frappuccino Blended Creme
Another sugary drink for all the chocolate-lovers out there! This drink totally took our fancy – not only do you have the richness of the Mocha but you also have the ultimate pairing of chocolate and caramel syrup and nuts. This is the temptress of all Frappuccinos, it's not the healthiest, but it's one of the most luscious drinks out there! You will love it so much you will be begging for this Starbucks Frappuccino recipe!
Cinnammon Dolce Light Frappuccino Blended Coffee
If you are less into your sugary treats, but still like something extra thrown into your coffee, this might be more your cup of tea – I mean, coffee… The taste is more subtle and the ideal drink if you're on the go. If you're a chilled out person, this is the one that will suit you! Plus cinnammon is good for you, so where can you go wrong?
Starbucks Java Chip Frappuccino Blended Coffee
With the sweet taste of Java, you will have no idea you're drinking coffee – if coffee's not really your bag, you should try out this flavour. With mocha sauce and chocolate chips, this is a filling drink that will have you smiling from ear to ear all day!
Caramelized Honey Frappuccino
Our mouths are already watering just at the sight of this Frappuccino! The caramel honey sauce is slow cooked for 45 minutes to obtain a rich yet sweet flavour. If that's not enough to get you running to the nearest Starbucks, we don't know what is!
Double Chocolate Chip Frappuccino Blended Creme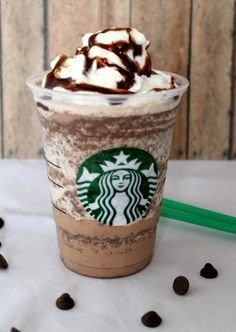 Think of the Java Chip Frappuccino with an even more intense flavour, but with less calories! Described as a "party in your mouth", it's a definitely a party we'd love to be invited to! Ok, we know, chocolate AGAIN, but we deserve a sweet treat once in a while, and so do you!
Green Tea Frappuccino Starbucks Blended Creme
It happens, you're on a health kick and your friends have managed to drag you down to Starbucks, life sucks. "What am I going to be able to get?" you wonder as you sigh wistfully at the Starbucks Frappuccino menu. No fear, as this Starbucks green tea Frappuccino is the happy ending to this sad tale! You have the delicious combination of sweetened green tea and whipped cream along with the milk and ice of the Frappuccino.
Strawberries And Creme Frappuccino Blended Creme
The perfect summer drink! The fruityness of the strawberries will leave you full without having to reach for the chocolatey beverages we described. This drink will keep you cool as well as satisfy those cravings for summery snacks. It will remind you of Wimbledon, where the strawberries and cream stands are the most renown!
Oprah Cinnammon Chai Creme Frappuccino Blended Creme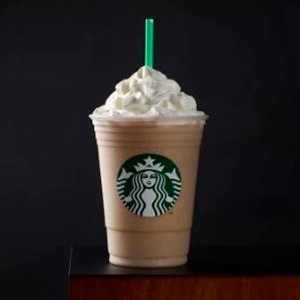 This blend was a collaboration with Oprah herself, and its taste is so unique! The mix of cinnammon and the spices in the lush spicy chai mix is delightful yet original. Oh, and may we add – it's only got 330 calories, unlike most of the other Frappuccinos at Starbucks that have more than 400! It's light, and its amazing fluffy texture will leave you feeling like you're on a cloud, or that you literally are one!
S'Mores Frappuccino Blended Coffee
Thought that marshmellows and hot chocolate were the ultimate combo? Think again! This beverage is made up of marshmellow-infused whipped cream (yes, wow!), milk chocolate sauce, vanilla and a graham cracker crumble. Think of all your girly sleepovers in a drink! It will get you feeling all nostalgic about those nights in with your girls! If only we could get our hands on that marshmellow cream…
White Chocolate Mocha Frappuccino Blended Coffee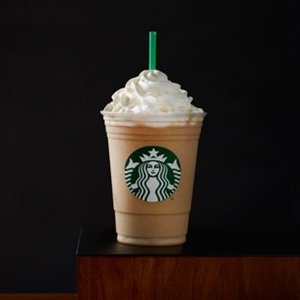 White chocolate and the bitter coffee make the perfect balance of sweet and sour! You can also get a light yet still so tempting version with nonfat milk if you are concerned about being too naughty! Where has this Frappuccino been all your life? Well, you have found it now… don't let it out of your sight!
Cupcake Creme Frappuccino Blended Creme
Still attached to your classic Vanilla Bean Creme but want to spice it up a bit? This takes your favorite Frappuccino and makes you feel like you're at a princess party! Add a bit of hazelnut syrup and voila, the perfect blend! It tastes as gorgeous as it sounds, trust us!
Cherry Blossom Frappuccino Starbucks Secret Menu
Cherry Blossom is one of the newest flavours, and definitely one to taste! Released to celebrate the arrival of spring (though it may sometimes feel like fall), it was inspired by the Japanese sakura tradition. Funnily enough, it doesn't contain cherries, but strawberries, cream, matcha drizzle (the green powder in green tea) and white chocolate sauce. The colours are amazingly insane, and do really want you to go for a walk in the park, after a stop at the coffee house of course!
Chai Creme Frappuccino Blended Creme
Chai coffee offers you the distinctive taste of spices and honey in a mug. Chai has become a staple for coffee houses everywhere and is a very popular flavour for Starbucks. It provides you with the perfect black coffee and a little kick, with a honey aftertaste to sooth your taste buds!
Starbucks Vanilla Bean Frappuccino Blended Coffee
Another Starbucks classic! The everyday coffee drinker will love this as it tastes like heaven! Perfect for those days where you bring your revision sheets to Starbucks in the hope that something will go in… it's refreshing, sweet and light!
Starbucks Mocha Frappuccino Coconut
Ahhh… coconut… reminds us of the summer, the beach, hot weather (well we can hope) and the sea. Brought back by popular demand last year, the fusion is topped with toasted coconut flakes. The Mocha Coconut will make you feel like you're on an island from those "goals" posts on Instagram. Sure reality will call, but sip away and think of your dream holiday!
Red Velvet Cake Frappuccino
What a masterpiece! We can almost not bear to drink it (we said almost)! It came out in 2015 along with other flavours based on our love for Frappuccino combinations and to celebrate its twentieth anniversary. It's like a cake in a cold drink – chocolate chips, raspberry and vanilla syrup, mocha sauce and whipped cream leave you asking for more! If someone could bring this to our door after a hard day, we would be very grateful! Please?
Lemon Bar Frappuccino
Lemonade and coffee, who would have thought that this would make such a yummy mix? You will definitely see us sipping on this all summer! This drink came out last year and has been a phenomenal success all over! Life gave lemons to Starbucks, and they did a pretty good job, they made this exquisite concoction!
Tiramisu Frappuccino
Why did no one think of this before? If you love Tiramisu, your prayers have been answered, it is thick, rich, flavorsome and creamy, everything you would want from the dessert! It is literally happiness in a cup! Did you know that in Malaysia in 2014, they had a campaign called "Tiramisu Tuesday" where, in the late afternoon, if you bought one Tiramisu Frappuccino you got one free? Unfair!
Starbucks Caramel Frappuccino Flan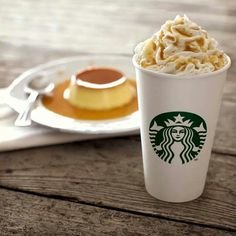 The French dessert has also been transformed into a scrumptious coffee! A caramel overdose in a cup, along with buttery caramel flan flavoured syrup and drizzle! This caramel Frappuccino Starbucks is the stuff dreams are made of! No need to feel guilty drinking this sweet delight! Surprisingly, it is also one of the Frappuccinos with the least amount of calories. In Japan, you can get this drink but with actual chunks of the custard pudding!
[td_smart_list_end]