Advertisement
Hottest Male Actors
Having a hot cast always somehow makes a great Film even better. As well as being incredibly gifted, they are dreamy, multi-talented, and rather handsome. We brought you the hottest male actors under 30, but now we have got you a list of 25+ hot actors that are pretty easy on the eye and show promise for 2022, no need to thank us!
Scott Eastwood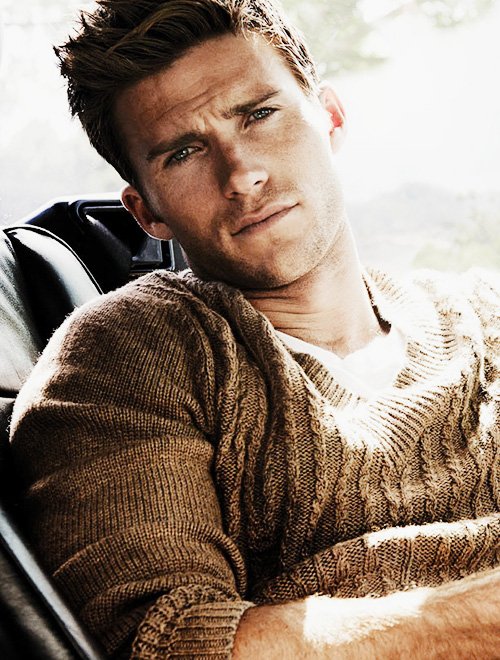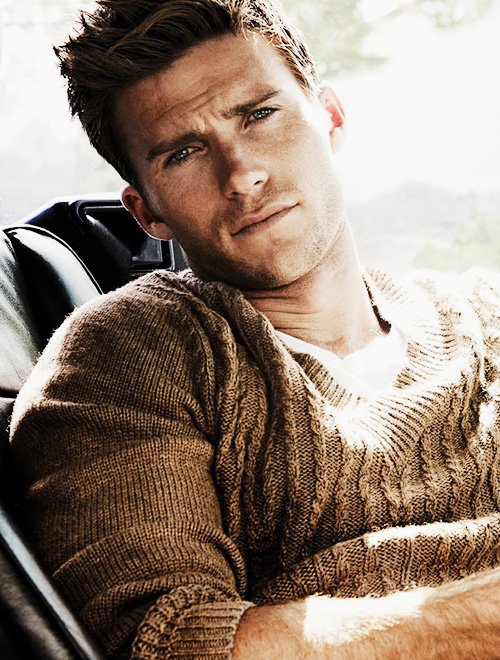 Fast 8 actor and Hugo Boss model, Scott Eastwood is one of our favorite heartthrobs on this list, and not just because he's the son of the legendary Clint Eastwood.
Luckily for us he likes to shows off his pretty face and AMAZING body on Instagram! AND he's also single and looking for love!
Theo James
Does he look familiar? You probably know him from the very popular Divergent films, where he played Tobias Eaton, also known as "Four". He has had a very busy year so far with the release of the third Divergent film "Allegiant" but he has also other projects such as a thrilling horror film "Underworld: Blood Wars".
As well as being a talented actor, he is also a musician, which makes him even hotter in our eyes!
Nick Jonas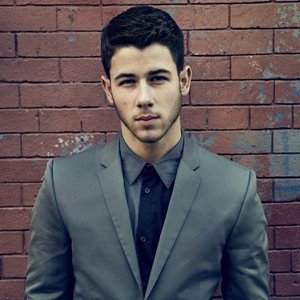 After their split, we were worried we may not hear from the Jonas Brothers ever again! They certainly proved us wrong – and Nick in particular. This year, the gorgeous singer released his brilliant album, "Last Year Was Complicated" which features his beautiful duet with Tove Lo, and he is starring in two films! "Be Careful What You Wish For" and "Goat" will have you hooked! We love the fact that this beauty is getting more screen time!
Ansel Elgort
Ansel has starred in two of our favorite films of this decade, he made us cry in "The Fault Of Our Stars" and got us on the edge of our seats in the "Divergent" series. The charming actor and DJ has got many projects coming up including two upcoming film releases! He is trying out a new genre as they are both crime films, so you will see him in a totally different light – he is one to watch!
Josh Hutcherson
The "Hunger Games" hunk's career has gone sky-high since his success as Peeta Mellark! This actor is always complimented by his co-stars as being a sweet and hard-working guy, and this has paid off through his numerous awards and offers. 2016 has been a big year for him as he has worked in front of and behind the camera, he acted in and was an executive producer for the film "The Rusted", and he has two more film releases this year!
Dave Franco
If you haven't heard of Dave Franco, where have you been? He is in a talented family, with James Franco as his brother. He has already starred in "Neighbors 2: Sorority Rising" alongside Seth Rogen and Zac Efron (who's also on our first hot actors list) this year, but he also has the long-awaited sequel "Now You See Me 2". He is working with some big Hollywood names and now it is him time to shine, we hope to see a bit more of him!
Jamie Bell
Jamie is a hot British actor that has worked with only the best and has done some incredible movies. He has done several projects including "King Kong" in 2009, starred in "The Adventures of Tintin" as Tintin himself, and played "The Thing" or Ben Grimm, in "The Fantastic Four". He may not have any projects right now but we are sure we are going to hear from this rather cute actor very soon!
Alexander Ludwig
"Hunger Games" is where the eye candy seems to all be at! The Canadian actor played Cato in the films, and has also starred in Adam Sandler-produced movie, "Grown Ups 2". He is currently got a main role in a History Channel series as Björn Ironside in "Vikings", proving to critics that he is a very versatile actor.
Ryan Guzman
Another gorgeous actor that has been everywhere in the last few years. You may have seen him play Aria's martial arts teacher Jake in "Pretty Little Liars", or as Sean Asa in the "Step Up" films. This cutie has even more projects lined up with two 2016 film releases and he is currently filming for TV series "Notorious", where he is set to be a regular cast member. We are so excited to see that beautiful smile on our screens!
Aaron Taylor-Johnson
This British fashion-savvy dreamboat is most recognized for his work in the "Kickass" films as well as his more recent work in Marvel films such as "The Avengers: Age Of Ultron" and "Captain America: The Winter Soldier". He can save us any day! He is also set to star in "Nocturnal Animals" but his actual role is yet to be announced, but we are sure we will be at the front row watching that!
Jeremy Irvine
Thanks to his breakthrough part in "War Horse", his name is on everyone's lips. This year, he is starring in the adaptation of the young adult novel "Fallen", playing the dark and mysterious Daniel Grigori. He is also set to star in "Billionaire Boys Club" alongside Ansel Elgort, which with so many handsome, successful and also talented actors, is bound to be a hit!
Douglas Booth
Well hello Douglas Booth! Little by little, this actor is becoming a regular household name. He first came to our attention in the teen movie "LOL" alongside Miley Cyrus in 2012. The handsome British actor is starring in a wacky parody movie "Pride & Prejudice & Zombies" this year, and has three other movies in the pipeline. He is really showing promise in the movie industry!
Jack Reynor
You will probably recognize this cute Irish actor from the "Transformers: Age Of Extinction" movie released in 2014. Since then, he has been working on several different projects including must-see feel-good movie "Sing Street", which is all about a guy that starts a band to impress a girl. Full of laughs and lots of Jack Reynor, you should definitely go and see this with your girl pals!
Freddie Stroma
You will have probably seen this familiar face in the chick flick "Cinderella Story: Once Upon A Song" with PLL star Lucy Hale, or in the "Harry Potter" films as Cormac McLaggen. This gorgeous actor modeled for Acne Underwear and is very brainy, getting a degree in neuroscience. He can never fail to impress us that's for sure!
Skylar Astin
Beca's love interest in the "Pitch Perfect" films is super attractive and extremely talented. We already got a dose of his singing abilities in the "Pitch Perfect" films but he has also appeared in musicals such as "Rent" with Vanessa Hudgens. He is set to star in a series called "Graves" but his role is yet to be announced, he is also planning on appearing in "Pitch Perfect 3", that will be released in 2017.
Jonny Weston
The last two years have been hectic for this handsome American actor, he was one of the leading actors in "We Are Your Friends", with big names such as Zac Efron and Emily Ratajkowski, and in the most recent "Divergent" movie as Edgar. With such an irresistible smile, he will never be out of work!
Miles Teller
Miles was chosen by Nicole Kidman herself for the film that made him famous, "Rabbit Hole" released in 2010. Ever since then, he has done several genres, from teen flicks to action movies, he has done it all! He starred in "Footloose", but his most famous role is that of Peter Hayes in the Divergent series. He is set to star in "War Dogs" with Jonah Hill, which will be released in August 2016.
Harry Styles
Everyone has at least a bit of a crush on Harry Styles! With his charisma and good looks, who wouldn't? Now that One Direction are on a hiatus, Harry is making the most of it by seizing amazing opportunities. Fans went wild when they saw paparazzi photos of Harry on a set, which turned to be that of World War II film "Dunkirk". This will be Styles' first movie role and it will be exciting to see how his qualities shine on screen.
Darren Criss
The Glee heartthrob is definitely one of our favorites. With his beautiful hair and glowing skin, we wouldn't mind being seen on the arm of this hunk. As well as being a talented actor and singer, he is even a songwriter, he has literally the whole package! This year, he played Prince Eric in "The Little Mermaid In Concert" at the Hollywood Bowl", showcasing his amazing talents.
Kit Harington
Everyone's favorite "Game of Thrones" actor had to make the list! Dark, mysterious, irresistibly good-looking, AND has a British accent, is he for real? Whilst he is most renown for his role as Jon Snow in the HBO series, he has got a film coming out this year, "Brimstone", a thriller, where he stars alongside Dakota Fanning. We can't wait to see the gorgeous Kit on the big screen!
Josh Bowman
The British hottie was a regular cast member on "Revenge" as Daniel Grayson. With his cute and coy smile, the wild party boy was pretty hard to resist by fans. Though his character tragically died in 2015, Bowman has another series that is currently being filmed – "Time After Time", a series following the life of a young H.G Wells. We do love a good historical series and having Bowman as its main star certainly does help!
Christian Cooke
Cooke is another British actor that is showing great promise in his movie career. Recently, you may have seen him in the film "Love, Rosie" alongside Lilly Collins, which proved very popular amongst fans. Two years on, he has several movies to film and is currently starring in the series "The Art of More", telling the story of New York auction houses, sharing the screen with top actress Kate Bosworth. We love everything about him, from his dark and moody stare to his British accent! He is definitely one to watch!
Sam Claflin
You have probably seen his cheeky grin in many blockbusters such as the "Hunger Games" series as Finnick Odair as well as "Pirates of the Caribbean: On Stranger Tides" as Philip Swift. More recently though, he has starred alongside Christian Cooke in "Love, Rosie" and in "Me Before You", grabbing one of the main parts! He can make you swoon with his gorgeous smile and make you cry with his incredible acting.
Jamie Campbell Bower
Even at the beginning of his career, the charming actor and model has been part of two of the biggest franchises ever – Harry Potter and Twilight. You probably will recognize him from his part as Caius Volturi in the Twilight saga, and this role helped him kick start his career. Everyone's favorite blond is currently voicing Skiff in kids' show "Thomas & Friends" in the UK and also in the US. His tattoos along with his blonde hair will have you weak at the knees!
Tom Sturridge
Tom has certainly showed his versatility in recent years with his roles in theater and in movies! In 2009 he starred in hit movie "The Boat That Rocked", and two years later, acted alongside ex-The OC star Rachel Bilson in "Waiting for Forever". A few years on, he has earned his place in Hollywood, having won a Tony award for his role in "Orphans" on Broadway. With his model looks and his cute beanies, there is no way you could not love him!
Dylan Sprayberry
Before getting his most prestigious role in "Teen Wolf", Dylan made little appearances in some of your favorite series such as "iCarly" and "Glee", and came to our movie screens in 2013 in "Man of Steel", playing a 13 year old Clark Kent. Nowadays, the gorgeous actor is a regular cast member in "Teen Wolf" playing Liam Dunbar, a werewolf with a big heart, if Hayden doesn't want him, we will!
You just read our Girlterest list of the 25 hottest male actors!
[td_smart_list_end]
Advertisement
The post Top 25 Hottest Actors in 2021-2022 first appeared on girlterestmag.