Best Drugstore Liquid Lipsticks
Once upon a time, women would have been hard-pressed to find a lip color that was anything other that red or perhaps pink. Nowadays, we can get our hands on practically any shade imaginable allowing us to show real individuality and personality in our makeup looks! From florescent yellows to sparkly glitters, these wonderful additions to our makeup bags also come in a wide range of formulas. None have altered the world of makeup however, quite like Liquid lipsticks. Previously only available from the higher end brands such as Mac or Sephora, in recent years they have trickled down in to supermarkets and drug stores for us all to get our hands on…thank the cosmetic Gods!
NYX Lip Lingerie liquid lipstick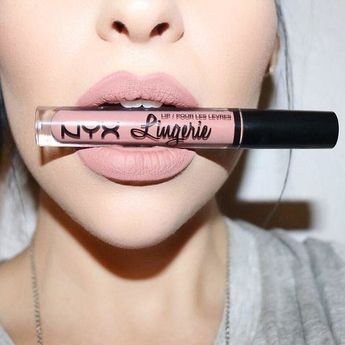 NYX have a great range of colors and finishes for their liquid lipsticks. Metallic, soft mattes and a range of brighter shades for those of us that are more adventurous with our makeup looks. Our personal favorite however has to be their Lip Lingerie collection. These gorgeously creamy shades range from sumptuous reds and browns to peachy pink and nude tones. All however have an earthy and slightly muted matte finish that, although still colored, have a natural look about them, even the more pigmented options. A real stand out in this range is the shade, Bedtime Flirt. It's a natural looking color that adds just enough life to your lips to make them stand out and look prominent without making it immediately obvious that you're wearing a lipstick. The matte finish is smooth and soft so it doesn't dry out your lips and the color is subtle enough that you can make-up the rest of your look with some equally light tones for a great day look. Alternatively, choose to go for something bolder on the eye without your lips stealing focus.
Maybelline Super Stay Matte Ink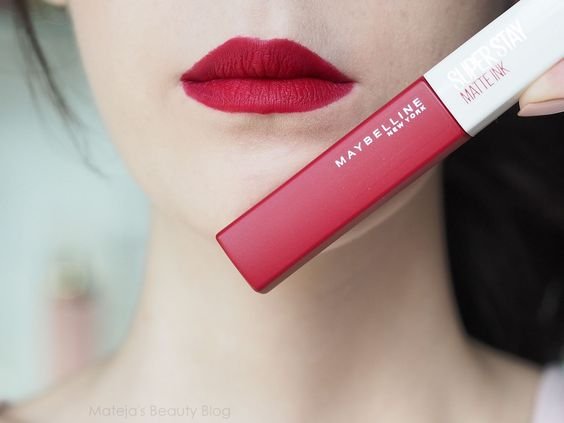 The Maybelline Super Stay Matte Ink collection is one of the best liquid lipsticks when it comes to all day wear. An application lasts up to around 12 hours and although it may not have that freshly applied look right up until hour twelve, the color most certainly remains and there is no issue with dry or cracking lips. Now on to the color range, it's beautiful. The options available are intense and gorgeously striking. Bright colors can be something of a worry with lipsticks that fade as they can look cheap and washed out. Not here, plus the arrow shaped applicator with an absent middle makes for very easy application and always ensures that you don't over apply.
Revlon Ultra HD Liquid Lipstick
Revlon's liquid lipstick offering is one that we love for many reasons. The packaging for one is rather cute, it's also nice and small so it fits perfectly into handbags and clutch bags should you want to take it with you on an evening out. The gel formula is completely wax free giving a real lightweight feel when it's on your lips so they never feel heavy or overdone. The high definition colors are also beautifully striking and make a real statement. One of our favorite shades is the HD Infatuation. The deep purple is so dramatic and powerful, it's a great shade to pick for a day when you want to feel fearless and at your most confident as it really makes a lasting impression.
Loreal Paris Infallible Paints – Metallics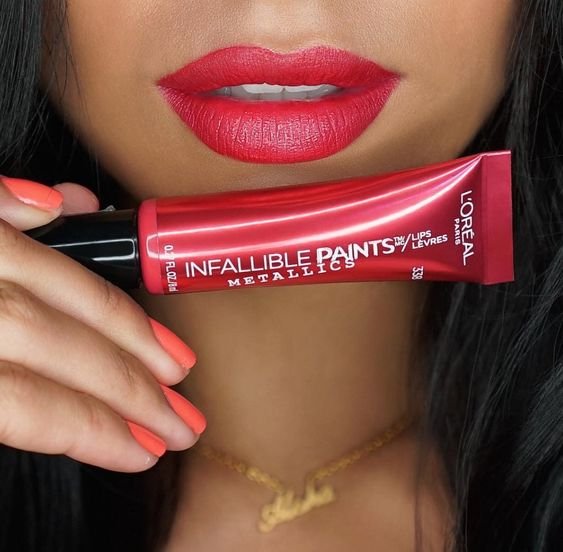 If you're after a look with the wow factor, give Loreal Paris's metallic lip paints a try. They're fun, flirty and the metallic shine gives your lips not just shine but true sparkle. Again they come in a whole host of shades from Moon Lust to Liquid Venom! These paints are great for Christmas and New Year celebrations and their endless sparkle means your pout never appears dry or dull.
Elf Long Lasting Liquid Matt Lipstick
Elf's long lasting lipsticks are one of our absolute favorites. You couldn't ask for more shades as they have everything from traditional reds and pinks to their darkest and most daring shade, Black Out. The deep ebony color gives the wearer a breathtakingly romantic and Gothic appearance. Their smooth and soft liquid lipstick is also enriched with vitamin E ensuring your lips feel as lovely as they look.
Covergirl Melting Pout Liquid Lipstick
Unlike many of the matte finish lipsticks available to us, Covergirl have developed a liquid that has an incredibly rich color but gives your lips a satin finish that really shines and picks up the light beautifully. The colors are deep and dramatic but the feel of the lipstick once applied is completely lightweight meaning it's comfortable to wear all day long. We also adore that they have a dark blue shade available called, Gel-Bird. It's a dark and powerful color that is quite different to what many other brands have on offer so if you're looking for a shade that's a little different and out there, give this one a try!
Makeup Revolution Retro Luxe Lip Kit
If you're new to liquid lipstick, or even just lipstick in general,you may want to take a look at Revolution's Retro Luxe Lip Kits. The prettily packaged kits come not only with a liquid lipstick available in many gorgeous shades, but also a liner to make sure you get the shape of your lip just right. It's a great way to ensure you don't over line your lips and really makes for an elegant, picture perfect look when you're done. The finish of the liquid lacquer is stunning and lasts throughout the evening without loosing it's matte perfection.
Rimmel Provocalips
As if we didn't already love this lipstick enough for it's frankly adorable packaging, it lasts just as long as it says it does! This product is a cleverly designed two step application. Firstly you apply whichever stunning color you have selected from the range, then allow to dry for a minute or two. Step two you apply the transfer proof liquid to lock in the color and shine to give your lips an incredibly pretty, and healthy glow. The fact that the color remains locked in makes this a particularly good option for occasions on which you are going to be eating a meal or drinking as the color won't transfer on to your glass or cutlery. It's this pretty to look at, and saves on multiple application time? We'll take one in every shade!
Barry M Matte Me Up Liquid Lip Paint
This lip paint comes in only five shades but each and every one is extremely bold and makes a statement. We love this one particularly for the soft finish it gives our lips and how easy it is to remove despite it's long lasting color. It doesn't dry out and although it's matte, doesn't ever feel as if it looks powdery as some liquid lipsticks can do. The packaging is simple but the product inside is definitely one worth having in your makeup bag, especially for those times when you want a good pop of color to compliment and simple outfit.
Models Own Lix Matte Liquid Lipstick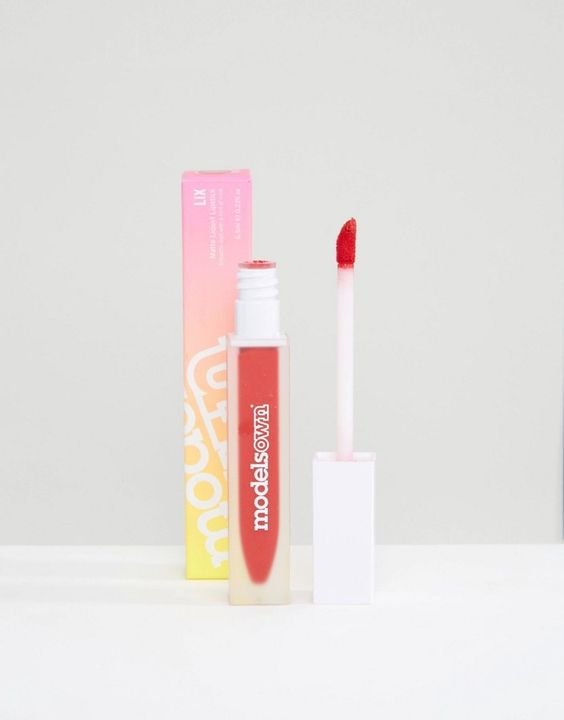 For those of us that like our makeup with a little something extra, this one's for you. Models own Lix Matte Lipstick, is not only soft and smooth on application, it doesn't only have a radiant finish, oh no, it also has a hint of mint! That's right, as you sweep this lightweight gel across your pout you'll not only feel a sense of soft smooth lips, you'll also get a gloriously fresh minty scent. What's so great about this is that the smell of mint is one we associate with clean and fresh so it really keeps our makeup feeling newly applied and crisp throughout a long day!
Pixi Matte Last Liquid Lipstick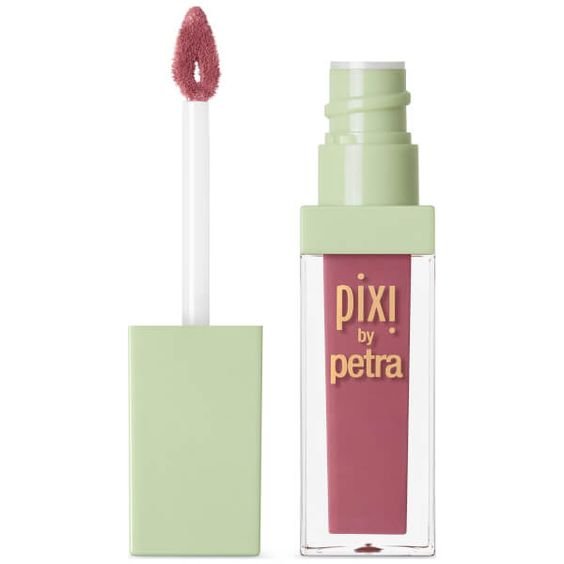 And the award for prettiest liquid lipstick goes to…! Pixi, have developed a very special (and very pretty) collection of liquid lipsticks. The applicator is pointed perfectly at the end so application on to your lips is not only easy, it's precise. This is also largely down to how smooth this lipstick is as it really does glide on in one easy application. The liquid itself is also infused with rose hip oil that leaves your lips feeling hydrated and looked after even after a whole days wear.
Wet 'n' Wild Liquid Catsuit
We not only love the colors this lipstick has to offer, the name is probably our most favorite! It's fun and playful and reminds us that makeup should be a fun experience too! It's great to experiment with different shades that go with different outfits that fill you with confidence and the sense of something new. The pigmentation within the color is very intense and looks like a second skin which is great when you're opting for a matte finish too. Meow!
[td_smart_list_end]