16 Favorite Makeup Dupes That are Incredibly Awesome and Super Cheap
Every girl wants to look and feel amazing, but let's face it – some Makeup is just overpriced. Surely there are other brands out there that can work just as well – without costing an arm and a leg to get them. Actually, there are, and this is a list of our 16 favorites. All the makeup and supplies you see here you can get for under $20, and some are as inexpensive as just $1 – so get ready to fill your beauty bag with the best of the best, and still have some cash left over.
Benefit High Beam Dupe – ELF Essential Facial Whip
Since hitting the market ELF has set the bar high for itself, and it continues to deliver. This ELF Essential Facial Whip costs only $1, and it's available at virtually all department stores. That's a savings of over $15 when compared to the Benefit High Beam, yet the only difference between the two is the lack of the applicator – a small price to pay for such savings.
Mac Fix Dupe – Nivea Refreshing Toner
We all love Mac makeup, but we don't all love the price. Thankfully, Nivea Refreshing Toner has stepped in and offers the exact same results for a fraction of the price. Swapping Nivea for Mac might not seem like that big of a deal, but it could be the difference of $20 in your wallet. Trust me, you won't even notice the change.
Nars Blush Dupe – Milani Baked Blush
Nars has been proud of all the blushes in their lineup, and with good reason. But it's time for them to step aside, there's a new blush in town. Milani's Baked Blush offers the same rich flush for a fraction of the price. You can feel good about this purchase, knowing you look like a movie star from the moment you step away from your mirror.
Giorgio Armani Luminous Silk Foundation Dupe – L'OREAL True Match Super Blendable Foundation
Giorgio Armani Luminous Silk Foundation certainly is luxurious – and feels as soft as silk. BUT, that doesn't mean you want to break the bank to get it, especially when L'OREAL's True Match Super Blendable foundation works every bit as well, for a fraction of the price. Try it out for yourself, the results are pretty straight forward to me.
Dior Diorshow Mascara Dupe – Revlon Grow Luscious Mascara
Dior Diorshow does give you lashes from heaven, but comparing $30 to $9 makes this decision a no-brainer. When both mascaras were compared next to each other in a blind test, no one was able to tell which was which. Grow those lashes and the money in your bank account all at the same time.
Nars Velvet Matte Lip Pencil Dupe – Sonia Kashuk Velvet Lip Crayons
Naming a lip crayon by the same name as another brand's lip pencil is a bold move, but then, everything Sonia Kashuk does is bold. Comparing one velvet to another, you'll be sold on Sonia's from the very first application.
Anastasia Brow Wiz Dupe – NYX Microbrow Pencil
Taming brows can be feat in itself, but achieving the brows you want doesn't have to cost you your first born. Try the Microbrow Pencil by NYX instead of the Anastasia Brow Wiz, and treat yourself to a new outfit with all the money you save.
Kat Von D Liquid Lipstick Dupe – NYX Soft Matte Lip Cream
Speaking of NYX, they have come through again with their Soft Matte Lip Cream. It might not look like much, but it provides the exact same amount of color and coverage as the Kat Von D Liquid Lipstick. Trust me, make the switch – your lips will thank you.
Beauty Blender Sponge Dupe – Real Techniques Miracle Complexion Sponge
Dupes don't have to be about makeup alone, and there are times when you might save on your makeup but spend too much on the applicators. Switch your Beauty Blender sponge for your Real Techniques applicator sponge, and enjoy perfectly even application, every time.
Smashbox Always Sharp Lip Liner Dupe – Rimmel London 1000 Kisses Lip Liner
You know you want to look sharp, but Rimmel London's 1000 Kisses will make you want to give 1000 kisses to everyone you meet. This $20 savings switch is bound to put you on cloud nine from morning until night. You're welcome.
Bobbi Brown Shimmer Brick Dupe – Revlon Highlighting Palette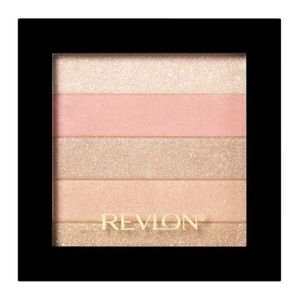 Every girl loves a good highlighter. Just that bit of shimmer that brightens your face no matter what's going on – aww perfection. The price tag that comes with some of this shimmer? Not so much. Switch out your Bobbi Brown Shimmer highlighter for this Revlon Highlighting Shimmer Palette, and bask in a glow of a different kind.
Mac Lady Danger Lipstick Dupe – NYX Indie Flick Matte Lipstick
Mac will make you look like that dangerous woman you are, but the price that comes with it will put your bank account dangerously close to the edge. Swap out this expensive lipstick for NYX's Indie Flick Matte, and you can live dangerously – with money in the bank.
Becca Shimmering Skin Perfector Dupe – Wet 'n' Wild Shimmer Palette in Hollywood Boulevard
A smart girl buys cheap, an even smarter girl knows how to make swaps that give results and save money. Instead of buying the expensive Becca Shimmering Skin Perfector, try Wet 'N' Wild's shimmer pallet in Hollywood Boulevard. Your $18 dollar savings is bound to make you feel like a star.
Clinique Chubby Stick Intense Moisturizing Lip Balm Dupe – CoverGirl LipPerfection Jumbo Gloss Balm
Going big or going home should apply to everything but your bank account, and by making the switch between Clinique's Chubby Stick Lip Balm to CoverGirl LipPerfection Jumbo Gloss Balm, the only thing that's going to be big is your savings. Enjoy jumbo moisture and incredible savings with this identical makeup dupe.
Clinique All About Eyes Serum De-Puffing Eye Massage Dupe – Garnier Nutritioniste Skin Renew Daily Eye Roller
Puffy eyes are enough to ruin any makeup look, and the price tag that comes with some of the de-puffing treatments are enough to ruin anyone's day. If you want to get rid of undereye puffiness, look no further than Garnier's Nutritioniste Skin Renew Daily Eye Roller. It works as well as Clinique's Massage dupe, but costs roughly $15 less. That's brighten any eyes.
Clinique Rinse Off Eye Makeup Solvent Dupe – Neutrogena Oil-Free Eye Makeup Remover
At the end of the day all you want is to rinse off your makeup and slip into bed, but you don't want to undo all your savings because of it. Thankfully, Neutrogena has developed an oil-free eye makeup remover that works as good as the top name brands, for a fraction of the price – so you aren't flushing your money down the drain with your makeup.
[td_smart_list_end]