With party season over and January in full swing, it's time to start repairing the damage caused over the festive break. Heavy makeup, late nights and too much prosecco can cause us to become run down, resulting in tired, dehydrated skin and dry, chapped lips. We've set these New Year Skin Resolutions to help you spruce up for 2017!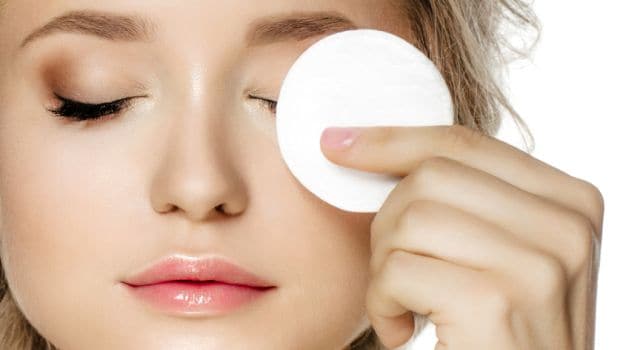 Makeup removal
The first rule of caring for your Skin is removing your makeup! Although it can be a chore and is the last thing you want to do after a long day, sleeping with your makeup on can lead to all kinds of skin problems, such as blocked pores, breakouts and dryness. We recommend Dr. LEVY Switzerland's 3DEEP™Cell Renewal Micro-Resurfacing Cleanser, which acts as both a skin cleanser and fast mask. 3DEEP™'s organic rice micro-beads gently polish away dullness and pollution toxins, leaving skin bright and radiant.
Give your skin a treat
If your skin feels dry and tired from the Party season and your favourite skincare products aren't helping as much as you'd like, why not treat yourself to a HydraFacial at the Dr. Rita Rakus Clinic in Knightsbridge? With numerous celebrity fans, the HydraFacial procedure is the only one that simultaneously combines cleansing, exfoliation, extraction, hydration and antioxidant protection. The result is a clearer, more beautiful skin with no discomfort or downtime.
Wear an SPF
SPF is not just for summer! It should be worn throughout the year to protect skin from damaging UV rays and premature ageing. Apply an SPF like the Dr. Rakus Protect Moisturiser SPF50, an ultra-nourishing, anti–ageing formula whichprovides all day hydration and is packed with antioxidants for cell growth and regeneration.
Don't neglect your lips
As well as having an impact on the skin on your face, the wear and tear of party season can cause the lips to become dry and chapped. The skin on your lips is much thinner than the skin covering the rest of your body, in fact it is 4 to 5 times thinner than the skin on your face, so is extremely delicate! Make an effort this year to regularly apply an everyday lip therapy, such as Prevasore. Prevasore forms an effective barrier and its unique formulation is designed to increase moisture retention, helping to keep lips soft, supple and protected.
The post Party Season Repair | New Year Resolutions for Your Skin appeared first on .