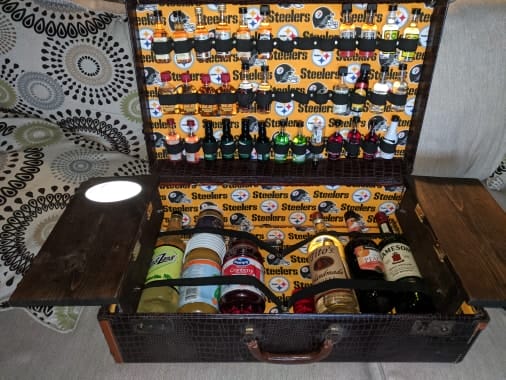 Traveling Steelers bar Wide open with little tables to make shots / drinks!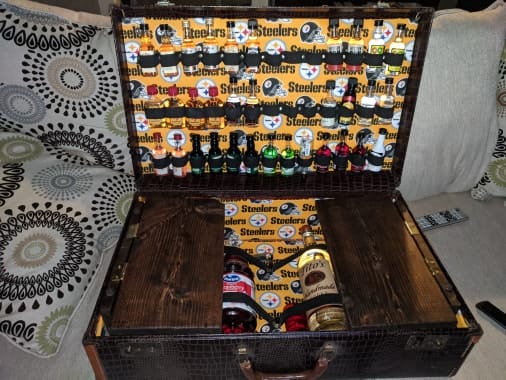 Case is open and folding tables have not been extended. They just flip right out!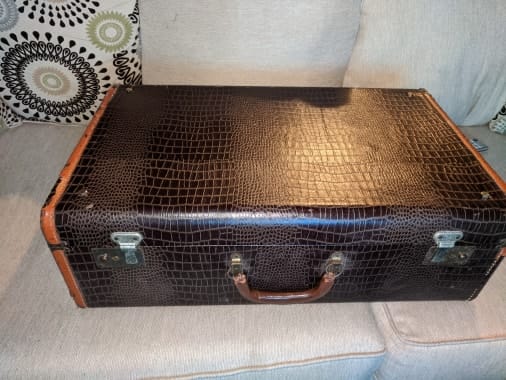 Suitcase is fully closed and measures 25 1/2″ x 15″ x 9″ deep.
Case holds 39 minis on the lid and an assortment of anything you want in the bottom.
Bottles, cups, bar supplies like tin and strainer, shot cups, mixers, etc…
Custom made by me and one of a kind!
If you would like some info: [email protected]
The post My Pittsburgh Steelers Traveling Bar first appeared on We Heart Handmade Boots.