Citizen Watches- Long Term Relationship collection is in! And trust me even if you are not the long term kind of girl, this fabulous piece of Jewellery will change your mind! This collection has everything you could ever want in a partner… sorry I mean Watch! (Although if the shoe fits…) First Class Watches will be introducing this amazing watches to our website soon. But, for now lets have a look at these beauties that are coming our way…
Citizen Watches- Long term Relationship Collection- Ready to fall in love?
Imagine your dream partner readers. They are strong; dependable; smooth and sexy, everything that you have ever dreamed of for your ideal relationship. Now picture yourself holding this perfect partner, its smooth face and its firm hold around you, looking down you see all you could ever want in a partner, without the annoying personality to come with it. Ladies I present to you the flawless Citizen watch collection. The best long term relationship you will ever have. Are you ready to fall in love?
It really is love at first sight, this watch is everything you could ever of dreamed, it is your ideal partner. Everything you could ever want is included in the package.
Citizen Watches- Long term relationship collection is a bundle of watches which have a seductive feminine appeal to them.The straps on these watches are elegant, you can choose between what style you want. If you love a simple and classic gold or stainless steel then its there, or if you are more of a texture addict (like myself) mesh bracelets are also available.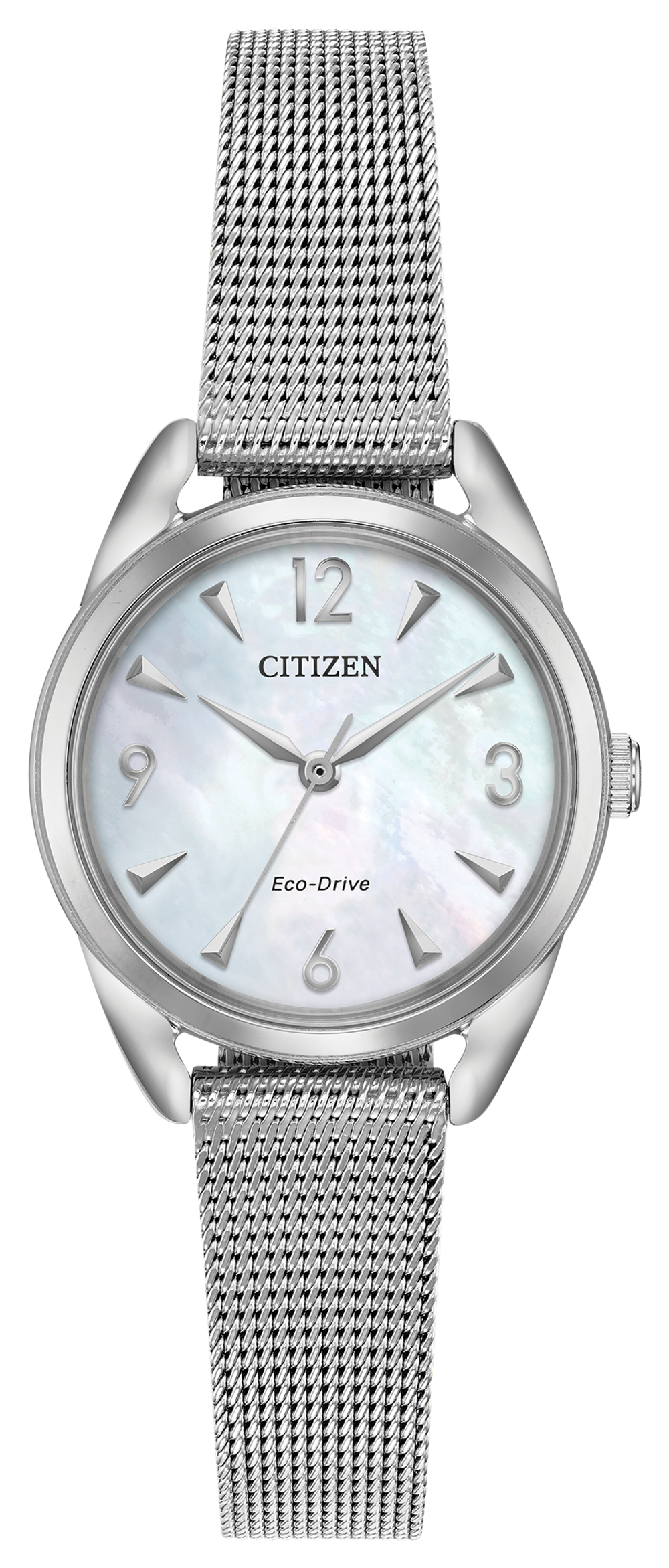 This stunning LTR (long term relationship) watch is exactly what I mean. Its beauty and elegance are outstanding. The stunning stainless steel mesh bracelet will look beautiful with any skin tone, and the simplicity of this design is complimented by the texture of the watch. The beautifully spaced numbers are simple resting on their white dial face. This watch truly is the perfect date for any occasion!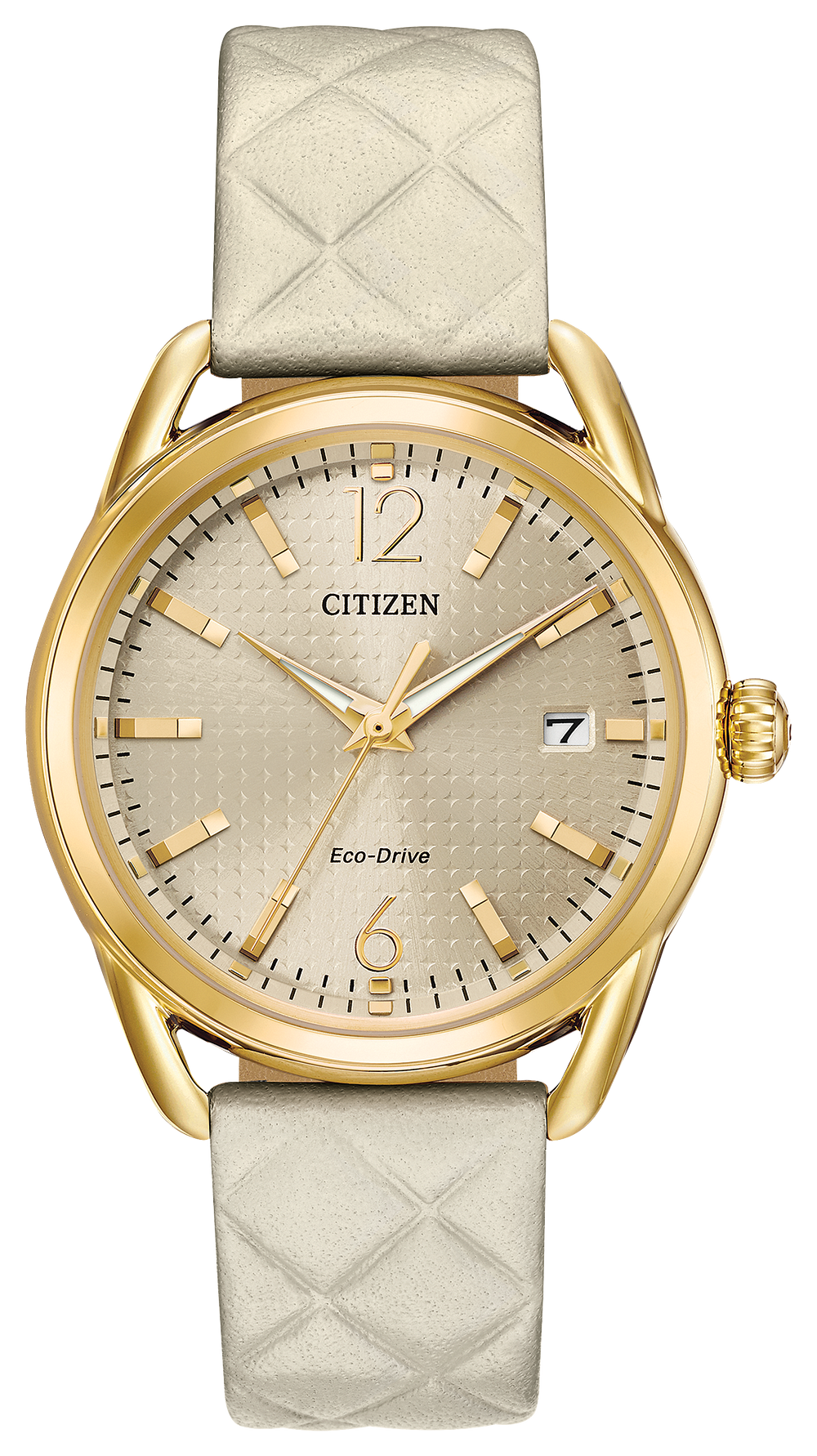 If you are looking for more of an exotic partner then your relationship will certainly be long standing with this glorious Citizen piece. This look is extremely fresh and unique. It will look gorgeous with any of your looks, especially with an evening gown or a cocktail dress. The way that these colours combine with each other is exactly what you should expect from the Citizen Watches- Long term relationship collection. The stylish quilted ivory strap is perfect for you beautiful ladies who prefer a non-metallic finish.
Citizen Watches-Long term relationship collection-Fashion trends!
This autumn you will look hot with this stunning partner on your arm and it will travel with you as the seasons change. This year autumn fashion is going to bring us a combination of the summers bold colours and the winters darker shades so its perfect for the transition. Yellow, grey, black and purple and blue are in this autumn, are you ready for autumn? Citizen is!
This beautiful collection is perfect for the up-and-coming Autumn Fashion Trends, it will look effortlessly fabulous with big warm bold sweaters and and ripped jeans. If you match your ankle boots with the colour of the watch it will really make each item pop! This watch will look stunning with all of the 2018 Autumn fashion trends.
Citizen Watches-Long term relationship collection- Not just a pretty face…
A pretty face is great, especially when it is looking at you. However, Citizen really knows the difference between a fling and a long term relationship. These watches are not one night stand material. Like your dream partner they are also smart, up-to-date and very much there for every single one of your needs. They are all water resistant, complete with stainless steel, crystal casing and completely dependable functions.
Ladies, First Class Watches brings you a new collection of gorgeous, affordable and reliable watches. Are you ready to start your long term relationship today? Its time to be a good Citizen!
The post Citizen Watches- Long Term Relationship appeared first on First Class Watches Blog.